American multi-millionaire, 45, spends $2 million every year to look, feel like teen
A 45-year-old multi-millionaire in the US is spending $2 million every year to hack into his own body in the hope of regaining youth.

Bryan Johnson is an entrepreneur known for his payment processing company Braintree Payment Solutions which was sold to eBay for $800 million.
For the latest headlines, follow our Google News channel online or via the app.

He is also the founder and CEO of Kernel, a company that can monitor and record brain activity, and OS Fund, a venture capital firm that invests in early-stage science and technology companies.

Johnson works with a team of 30 doctors and experts to oversee his day-to-day, in what he calls 'Project Blueprint,' Bloomberg reported on Wednesday.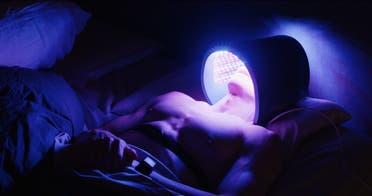 The goal is to have all his major organs including the brain, liver and kidneys function as if he were in his late teenage years, he reportedly said.

He claims that he already has the heart of a 37-year-old, the skin of a 28-year-old, and the lung capacity and fitness of an 18-year-old.

It all reportedly started with a severe downturn in his mental and physical health before he sold Braintree to EBay, the New York Post reported.

He was apparently "overweight, depressed, and nearly suicidal – a result of an accumulation of stress and working long hours," according to the same report.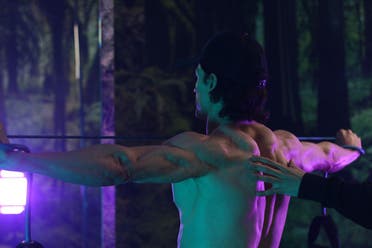 "Johnson wakes every morning at 5 a.m., takes two dozen supplements, works out for an hour, drinks green juice laced with creatine and collagen peptides, and brushes and flosses his teeth while rinsing with tea-tree oil and antioxidant gel," the report added.
"Before bedtime, Johnson wears glasses that block blue light for two hours. He also constantly monitors his vital signs and undergoes monthly medical procedures to maintain his results, including ultrasounds, MRIs, colonoscopies and blood tests."
"While sleeping, Johnson is hooked up to a machine that counts the number of nighttime erections. He also takes daily measurements of his weight, body mass index, body fat, blood glucose levels and heart-rate variations," it concluded.
Read more:
Doctors warn against Saxenda, Ozempic 'quick fix' diabetes injections for weight loss
Parents need not search children's poop if they swallow small toys: Doctor-led study
TikTok 'thinspiration' videos contribute to eating disorders among UAE teens: Experts