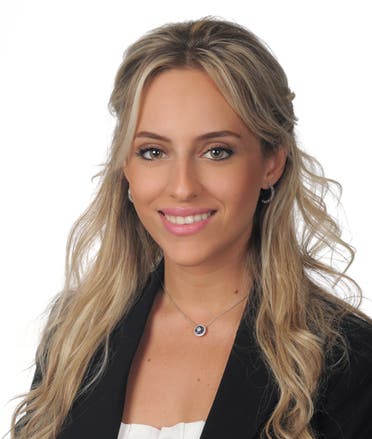 It's been said that we only use 10 percent of our brain. We've heard this widely spread myth many times before. However, if we read into the meaning behind this urban legend, it's suggesting that people harness unused potential and should strive to increase their intelligence.
Study after study has shown that both our lifestyle and eating habits are key components in boosting our brain's activity. On the other hand, factors such as daily stress, fatigue and illness can compromise the well-being of our brain.
If you are curious to learn how to maintain a healthy brain, read on to learn the top four most important factors that, according to findings, have been shown to improve brain function, protect against age-associated cognitive decline and encourage focus and clarity.
A fitter brain with every step
Almost all of our lifestyle choices have an impact on our health. According to evidence, exercise can be an effective therapeutic approach for building brain health.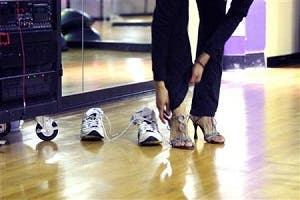 While we cannot avoid aging, we can without a doubt, control the way we live.
We can always find a way to include physical activity in our daily routine, as long as it's on our list of priorities. Exercise directly affects the brain, stimulating the growth of new blood vessels and improving learning.
No other lifestyle or pharmaceutical approach can impact overall health and brain health as significantly as physical activity.
Super foods for a super brain
"Super foods" are not super for nothing. They have been proven to boost the brain's activity. Supplementing your diet with these foods enhances your chances of maintaining a healthy brain well into your age.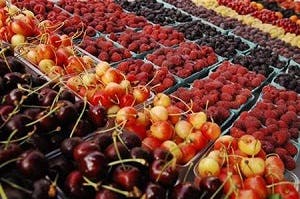 How do they protect your brain? These foods can prevent oxidative stress and in turn reduce the effects of age-related conditions such as Alzheimer's. As good sources of potent antioxidants, they correspond with less cognitive decline as you get older. They can also promote a good flow of blood to the brain.
The brain foods you should be consuming are berries, coffee in moderation, dark chocolate, avocadoes, freshly brewed teas, and whole grains such as oatmeal.
The Mediterranean diet
When it comes to the best diet for a healthy brain, evidence grants the Mediterranean diet the winning spot. This diet is a plant based diet, including plenty of fruits and vegetables, olive oil and legumes, and less meat and dairy foods than the typical Western diet.
Olive oil, fatty fish, and berries, the key components of the Mediterranean diet, are needed to fuel your brain with the energy and nutrients required to assist you in your daily mental and physical activities.
Fruits and vegetables in particular are to be stressed on as important elements of this balanced diet. Their richness in antioxidants makes them potent fighters against aging.
Give your brain a break
Until the 1950s, most people thought of sleep as a passive part of our daily lives. Today we know that our brains are actually active during sleep and affect our mental health in many ways that we are only beginning to understand.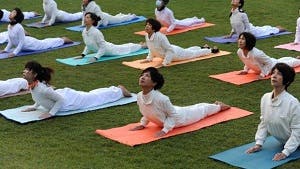 But the break does not necessarily have to be through sleep.
Yoga and meditation can play an effective role and can change our brains, and our lives, by reducing stress and making the parts of our brain responsible for memory grow stronger and sharper, elevating our mood and enhancing our spiritual outlook, giving us a sense of peace and calm.
__________________________________
Racha Adib is a Beirut-based licensed dietitian who offers nutrition and wellness counseling to individuals and corporations. She graduated from the American University of Beirut with a Bachelor of Science degree in Nutrition and Dietetics followed by a certificate in Essentials of Business. She is a member of the Lebanese Academy for Nutrition and Dietetics and the Lebanese League for Women in Business. She has also been frequently featured in media on MTV's "The Doctors," LBC's "Mission Fashion," and Orbit's "Ayoun Beirut" among others, and hosts a weekly radio program on the latest nutrition news and science breakthroughs. She can be found on Twitter: @rachaadib