Cancer cases dramatic worldwide 'sharp rise'
The most commonly diagnosed cancers worldwide were those of lung cancer
The number of people being diagnosed with cancer in the world in 2012 has leaped to 14 million from 12.7 million in 2008, according to a report by the World Health Organization.
The report, released this week by the World Health Organization's International Agency for Research on Cancer, shows that the most commonly diagnosed cancers worldwide were those of lung cancer, which accounted for 13 percent of all diagnoses, and breast cancer with 1.7 million cases diagnosed in 2012.
The report purports that deaths from breast cancer in less developed countries of the world are caused partly by a shift in lifestyle.
Dr. David Forman of the WHO's International Agency for Research on Cancer said: "Breast cancer is also a leading cause of cancer death in the less developed countries of the world.
"This is partly because a shift in lifestyles is causing an increase in incidence, and partly because clinical advances to combat the disease are not reaching women living in these regions."
In developing countries, the report states, a shift towards lifestyles typical of industrialized countries leads to a rising burden of cancers associated with reproductive, dietary, and hormonal risk factors.
Incidence has been increasing in most regions of the world, however according to the report, there are inequalities between rich and poor countries. Incidence rates remain highest in more developed regions.
Mortality, however, is relatively higher in less developed countries due to a lack of access to treatment facilities and a lack of early detection.
For example, in western Europe breast cancer incidence has reached more than 90 new cases per 100 000 women annually, compared with 30 per 100 000 in eastern Africa.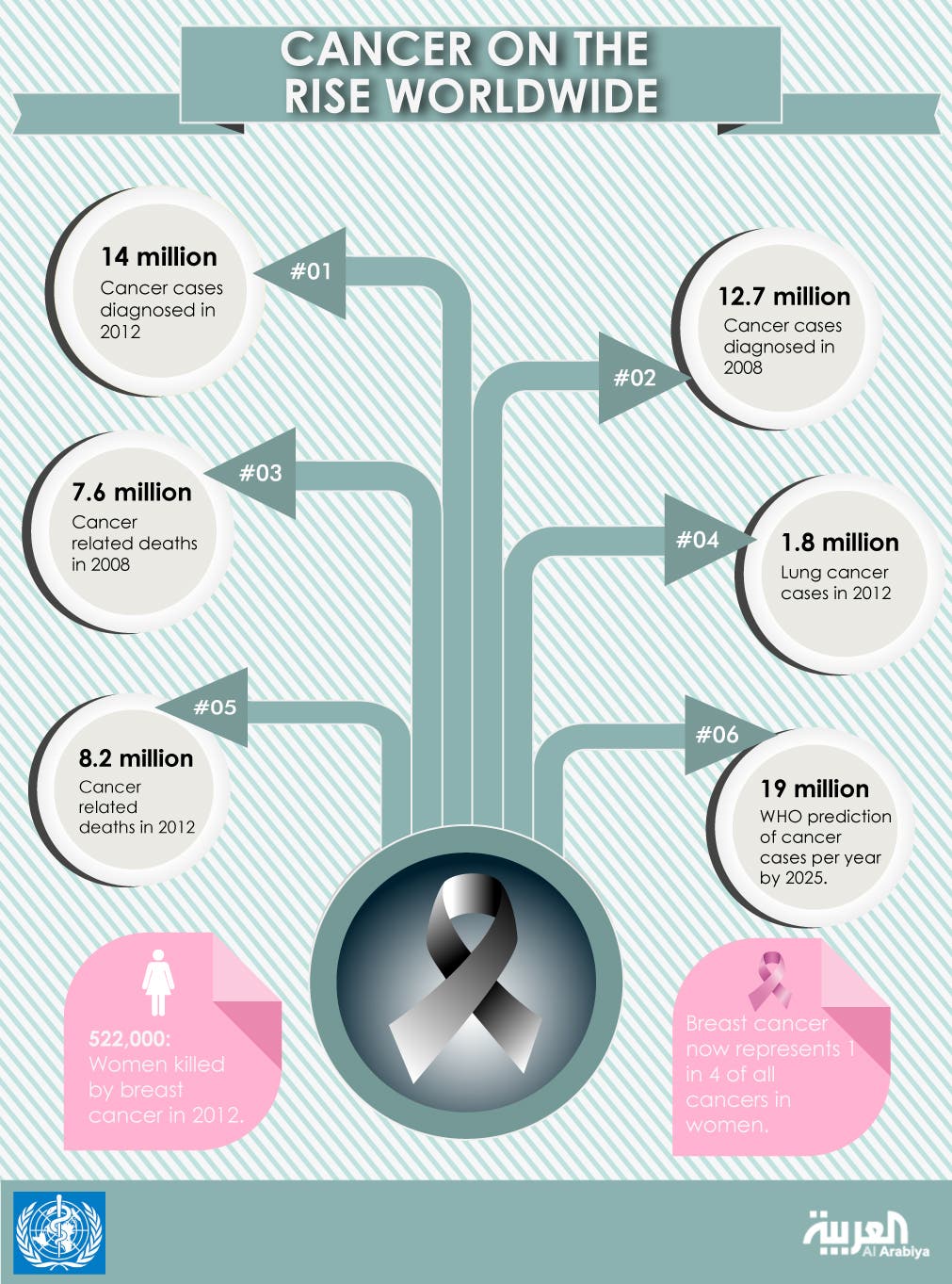 However, breast cancer mortality rates in the two regions are almost identical, at about 15 per 100, 000.
"An urgent need in cancer control today is to develop effective and affordable approaches to the early detection, diagnosis, and treatment of breast cancer among women living in less developed countries," explained Dr. Christopher Wild, director of IARC, in the report.
The WHO predicts that by 2025 the number of cancer cases will increase to 19 million.