Obama and Biden seen in White House jogging video
The two leaders were promoting First Lady Michelle Obama's healthy living initiative
"Mr. President, are you ready to move?" U.S. Vice President Joe Biden asks as he enters the Oval Office.
"Absolutely, let's do this thing. Let's move," U.S. President Barack Obama responds.
The scene is not a clandestinely recorded moment of a pep-talk before a re-election campaign speech.
Instead, in a video published on Thursday, the two leaders were taking preparing to take part in a jog round the White House – in order to promote First Lady Michelle Obama's "Let's Move" healthy lifestyle initiative, which claims to be "America's move to raise a generation of healthier kids."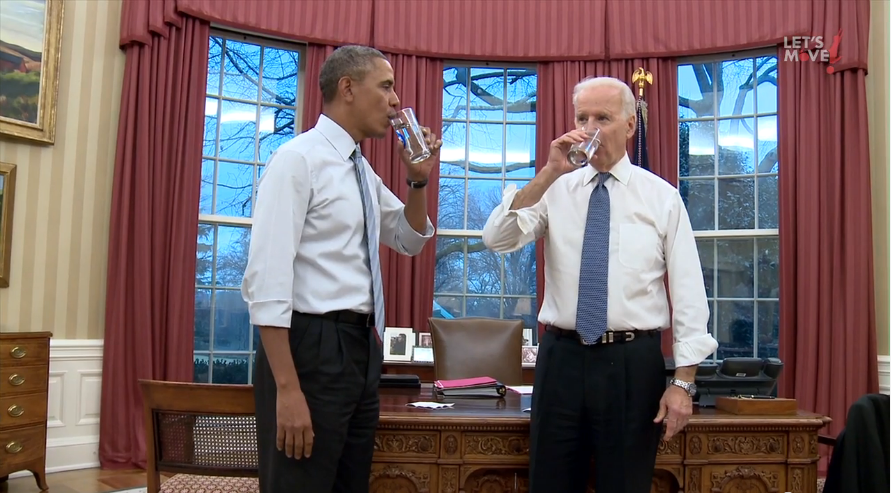 Both dressed in shirt, tie and jacket, the two begin a run around the White House, followed by stretching and drinking a glass of water each.
"After a good workout, you got to drink up," President Obama said in the video.
"Otherwise we are going to be in trouble with Jill and Michelle," Obama added.
They then promise each other 'same time next week' before heading back to their presumably governmental duties.