Meet Mr. Poo, UNICEF India's latest public health mascot
India has more than 620 million people still defecating in the open, Mr. Poo was created to tackle the issue
Meet Mr. Poo, the lumpy brown faeces with a face and the mascot for UNICEF's latest public health campaign in India.
Armed with what The Independent calls an "insanely catchy techno-Bollywood-style anthem," Mr. Poo features in a video that aims to raise awareness of the health dangers associated with public defecation in India.
India has more than 620 million people still defecating in the open. Only about half the population of the country use toilets, according to a report by the Times of India.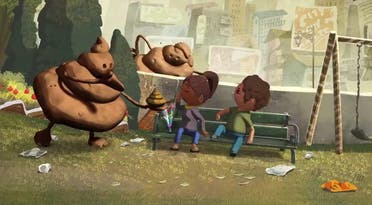 The Poo2Loo campaign, which was initiated by campaigners in India in November and is supported by UNICEF, has said that 44 per cent of mothers in India dispose of their children's excrement in the open. This increases the risk of microbial contamination of water.
Mr. Poo was created to tackle the issue and made his debut earlier this year, receiving a mixed reaction from audiences.
Some commenters, posting under the video on UNICEF India's YouTube page, have described the campaign as "degrading."
Meanwhile, others have critizised the advert's use of English, saying the rural demographic which this campaign targets will most likely not speak the language.
"The demographics that this campaign is targeted to; more than 80% of them won't even understand this because it's in English," write YouTube user Swapnil Narendra.
However, some have supported the campaign.
"This is a very good idea to educate people about a proper sanitation," wrote another user, Abhilash Gunasekaran.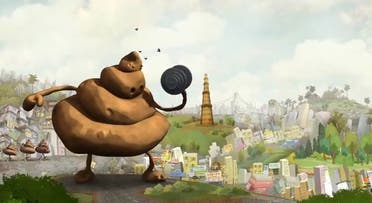 The campaign video begins with a man sleeping in his bed as the song begins: "First thing in the morning, what do I see? A pile of sh*t staring at me." The man is then chased down the street by faeces, before the people of the town flush them down a giant toilet.
"Urban or rural, poo is all around us, in our playgrounds and outside our offices. If we're silent, we're contributors," Maria Fernandez, a UNICEF campaign coordinator in India told the Wall Street Journal last week.