MERS linked to camels and has 'circulated for many years'
A recent study found that "camels in areas where the disease has emerged have antibodies to protect themselves from the virus"
The outbreak of the Middle East Respiratory Syndrome, or MERS-CoV, has been linked to camels, raising fears of the possible impact on the camel trading business.
Nizar Bahabri, Consultant of Internal Medicine in Saudi Arabia, told Al Arabiya News on Monday that "studies have shown same Coronavirus does exist in camels."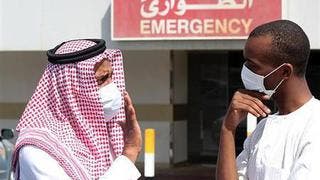 SEE ALSO: Your guide on how to avoid the MERS virus
"It also exists in several other animals and birds, such as bats, but mostly it exists in camels, and especially young camels," Bahabri added.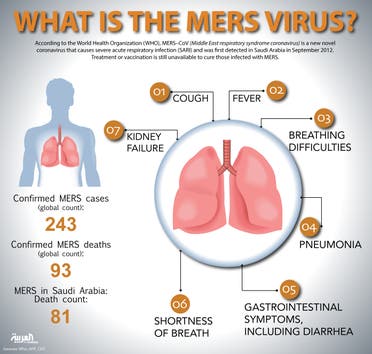 He said the MERS-CoV can be caught through being in contact with affected animals, including touching them.
The World Health Organization reported on April 17 that it has documented 243 laboratory-confirmed cases of infection with MERS-CoV, including 93 deaths.
Saudi Arabia on Wednesday announced 11 new cases of MERS, including a 13-year-old child, as its acting health minister vowed to keep the public better informed on the coronavirus.

The new cases bring to 272 the total number of MERS infections, including 81 deaths, registered across the kingdom since the virus was first detected in eastern Saudi Arabia in September 2012.
Infographic: How to prevent MERS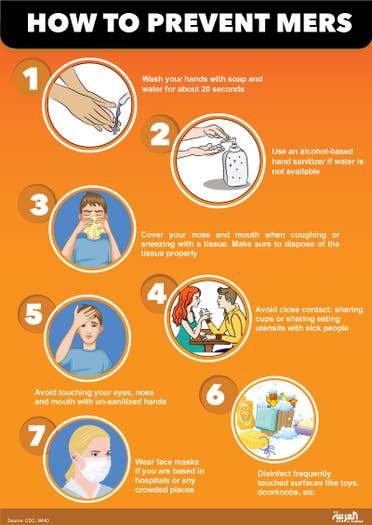 WHO further reported that one person who died in Malaysia on April 13 had visited a camel farm on March 26 and consumed camel milk.
A recent study found that "camels in areas where the disease has emerged have antibodies to protect themselves from the virus, and viral sequences have been recovered from camels in association with outbreaks of the disease among humans."
But how the disease is transmitted to humans remains unresolved, according to the study, co-authored by Abdulaziz N. Alagaili, professor of Zoology at King Saud University in Riyadh, and Professor Thomas Briese of the Center for Infection and Immunity at Columbia University.
"Here we provide evidence from a geographic and temporal survey of camels in the Kingdom of Saudi Arabia that MERS coronaviruses have been circulating in camels since at least 1992," the authors said on the abstract of their study.
Professor Alagaili told Al Arabiya News that because MERS-CoV antibodies have been present in camels since 1992, this is considered an "indication" that the virus has been circulating for many years.
Additionally, he said 74 percent of the camels sampled countrywide in 2013 were found to have antibodies for MERS-CoV. Further, some young camels of less than two years of age had active viruses.
"The vast majority of adult camels have antibodies, which means they were previously infected, acquired immunity and developed antibodies. The young camels were infected, but have not developed antibodies yet."
Further, he said controlled tests need to be conducted to determine how much time is required before young camels develop immunity to the virus.
The reports linking camels with the outbreak of the virus have led to a significant drop in the sales of camel meat and milk in the kingdom, according to a report by Al Arabiya News Channel.
The report, however, said the selling of camels across the kingdom did not seem to be affected. Saudi Arabia is estimated to have about 900,000 camels, ranking number three, worldwide, after Somalia and Sudan.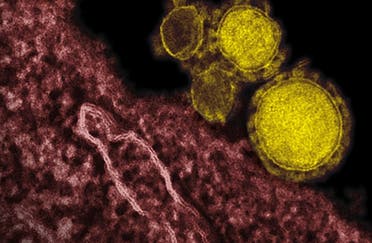 Bahbari sought to minimize fears of catching the virus through eating camel meat. "Cooking is supposed to kill all sorts of viruses, such as Coronavirus," he said. "But when it comes to milk, people should boil it."
He also noted that mixing with the animals might have led to the transmission of the virus in humans.
Professor Alagaili, who is conducting research in mamology, said camel herders need to be examined for the virus, "because some of them may carry the virus, but their immune systems are strong."
He said the viruses identified in camels and humans are "identical to 99 or 100 percent."
He noted that a realistic response could be focusing attention on young camels with active viruses.
"The numbers are huge, but if we want a good solution and a fast response we have to develop a vaccine to eliminate the virus among young camels after birth,"
"This way, you eliminate the virus in the camel population as a whole. But the question is, how much could it cost to develop such a vaccine," said Professor Alagaili.
Infographic: MERS cases surge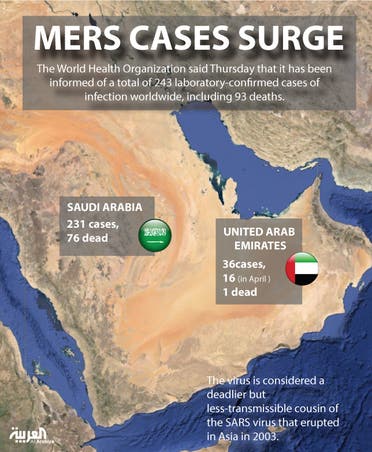 WHO officials have since advised that "people at high risk of severe disease due to MERS-CoV should avoid close contact with animals when visiting farms or barn areas where the virus is known to be potentially circulating."
The world health body said it does not recommend special screenings at border entry points, "nor does it currently recommend the application of any travel or trade restrictions."