The Fast & the Furious: Are you hotheaded during Ramadan?
"Don't make me get angry, don't make me break my fast!" is probably a popular one-liner you will hear during Ramadan
"Don't make me get angry, don't make me break my fast!" is probably a popular one-liner you'll hear if you come across any public skirmish during the holy month of Ramadan in many parts of the Arab world.

In fact, so popular is the notion that it has been used time and again to promote Ramadan deals and offers on television and via other media platforms.

One of Egypt's three mobile phone operators, Mobinil, even used the line in recent years to promote cheaper calls during the month, telling viewers to "forget nicotine and coffee" during the long hours of fasting and "pass the time" by calling your friends, family and loved ones instead.

The title of the popular sing-song ad can be translated to "Leave me alone, I'm fasting."

This idea corresponds with the widely-held belief that a fast during Ramadan is not just about abstaining from food, drink or sexual activity from dawn to dusk for one month. The fast may also be "broken" if a person is disrespectful and uses "bad speech" or engages in backbiting or slander.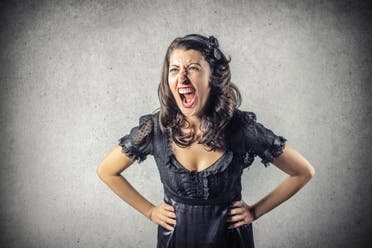 If you've ever felt that extra bit more hotheaded during the holy month, then you probably know why. It's the same reason that fasting has been linked to a surge in road accidents and mood swings that lead to human error.
Feeling angry? Keep calm, it's Ramadan
"Anger is a normal human reaction, it has to come out, but most of the time people's anger is a misplaced," Dr. Roghy McCarthy, clinical psychologist at the Dubai-base Counseling and Development Clinic, told Al Arabiya News.
"Normally, anger is related to the neurobiology of the body. For example, if someone has a history of diabetes in his family, when he or she fasts or gets hungry their sugar drops so they end up crashing, and by crashing I mean the body gets stressed out, so the person either gets angry or dysfunctional, losing the ability to think properly or to focus," McCarthy added.
In Dubai, it has been documented that most accidents happen to occur three hours before iftar, the meal at dusk.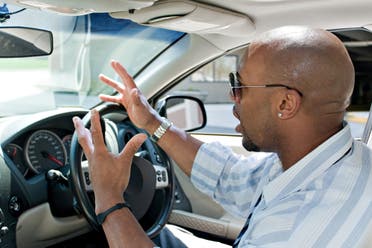 During 2013's Ramadan period, there were 166 accidents involving 203 vehicles, resulting in injuries to 156 people. Between 4 p.m. and 7 p.m., there were 28 accidents.

A year earlier, there were 190 accidents involving 360 vehicles during Ramadan, resulting in 185 people being injured. In the hours between 4 p.m. and 7 p.m., there were 40 accidents.

The number of traffic offences during the month increased in Dubai from 38,448 in 2012 to 48,903 in 2013, according to Arabian Business.

Also, in neighboring Abu Dhabi, the number of car accident fatalities during the first half of Ramadan had increased in 2013 compared to 2012 in the same period, according to the Ministry of Interior.

The Traffic Coordination Department at the ministry disclosed statistics showing 28 fatalities from traffic accidents in 2013, while 2012 reached 21 fatalities.

"There are many factors contributing to this, the main one is the change in sleep pattern so people stay awake till early hours in the morning and this leads to tiredness with poor concentration and attention during day time," Abu Dhabi-based Consultant Psychiatrist Khalid Mahmud told Al Arabiya News.

"In addition, low blood sugar could lead to change in concentration and attention, therefore people should have balanced suhoor (pre-dawn) meal before Fajr," Mahmud added.

See also: Hunger pangs? Top 7 Ramadan pre-dawn satisfying snacks
Stressed at work?
Another reason for extra tensions could be the change in working hours during the holy month, particularly in the health and emergency services sectors.

In Jeddah, Saudi Arabia, there were cases last year in which female nurses spoke out about being extra aggravated about the shifts system which prevents them from attending family gatherings during Ramadan, according to the Saudi Gazette.

A female nursing technician, Wisam Ali, mentioned that her work shifts affect family relations, as there are times where she cannot attend family gatherings or visit relatives in Ramadan.

"I'm deprived of the opportunity to have iftar or suhoor with my family. We, a team of female nurses, compensate this by having iftar and suhoor together. Each one of us brings a dish and we share this in a family-like atmosphere," she stated.

As well as car accidents and other fatalities, health emergencies related to fasting also increase.
The price of over-indulging
Last Ramadan, doctors in the UAE have reported a rise in the number of hospital patients with stomach problems since the start of Ramadan, UAE-based newspaper The National reported.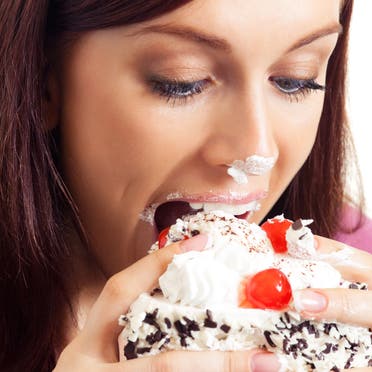 A flood of people with problems, linked to over-eating during the iftar meal and kidney problems because of dehydration during fasting hours have been recorded by emergency departments.

See also: Ramadan bulge? Get moving with 3 post-meal anti-bloating tips
"You get a lot more suffering with abdominal pain because of the pattern of eating after fasting," Dr. Biniam Tesfayohannes, head of the emergency department at Mafraq Hospital in Abu Dhabi, told the newspaper.
"It is more or less double because of people eating in a very quick way immediately after fasting. Some people eat too huge an amount of carbohydrates. They get bloated. They get abdominal pains and they come in for that."
Many patients admit to over-indulging in foods with high fasts, like meat and dairy products immediately after iftar.

"During Ramadan, nutrition is very important. For the iftar you should have some dates with something to drink, take a little break, and have a light soup and a salad, then take another break before having your main course, you shouldn't shock your body with a lot of food all of the sudden, because it will crash." Dr. Dita Osman, a holistic Nutritionist based in Dubai, told Al Arabiya News.
"In order to not feel hotheaded during the day, make sure to wake up for sohoor. Make sure you consume nuts, seeds, diary, and healthy fats, and make sure you drink 2 liters of water from dusk to dawn in order to hydrate your body," Osman added.
Smokers and caffeine addicts
Along with a balanced pre-dawn meal, Mahmud shared some advice for fasters, particularly smokers who rely on cigarettes to calm anxiety and those who are typically used to relying on caffeine for perks.
See also: Top 4 incredible health benefits of fasting in Ramadan
"Fasting should actually help us relax and it is not the cause of anger and agitation. Those fasting should be positive thinkers, avoid arguments and stressful situations and to ensure they have a good few hours of continued sleep.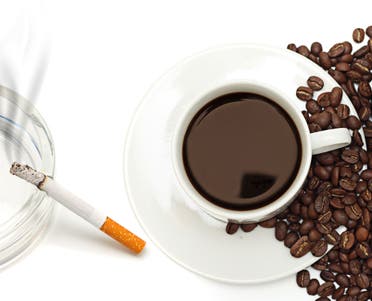 "For people who consume a lot of caffeine and for heavy smokers, they should reduce the amount they consume prior to Ramadan, hence, they would experience less withdrawal symptoms during fasting."

Joana Jamil contributed to this report.