Ramadan recipes: Pamper yourself with Persian poached pears
Juicy, delicate and aromatic, this special dessert will leave you dreaming of more!
As Ramadan draws to a close why not treat yourself with a truly indulgent, special dessert – a poached Persian pear.
Juicy, delicate and aromatic, cooking this delicacy will fill the house with a spiced aroma and leave you dreaming of more!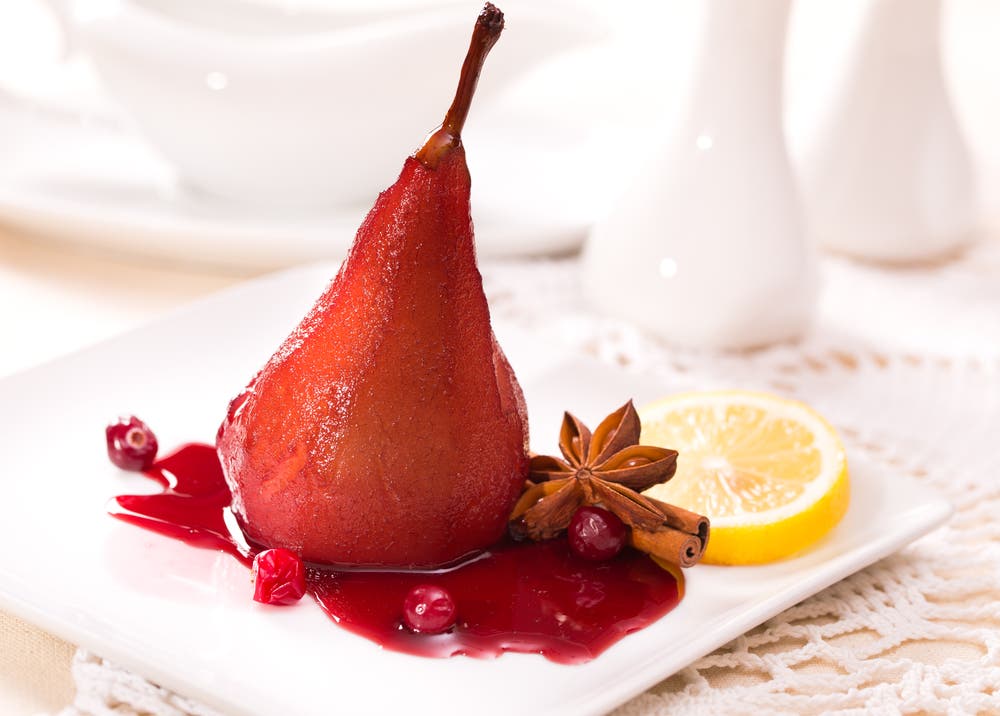 Step-by-step recipe
Ingredients:
4 large Bosc pears
1 cup water
1 cup pressed grape juice
2 tablespoons sugar
2 tablespoons honey
4 dried apricots
2 (3 x 1/2-inch) lemon rind strips
1 (3-inch) piece vanilla bean, split lengthwise, or 1 teaspoon vanilla extract
1 whole clove
4 reduced-calorie vanilla wafers, crushed
5 tablespoons coarsely chopped pistachios, toasted and divided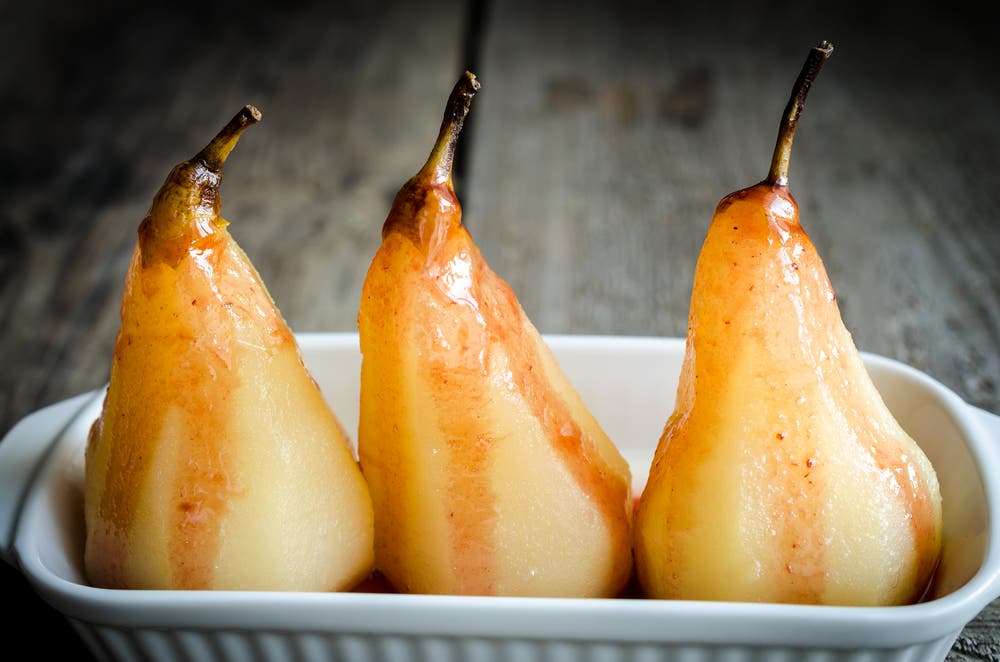 Method:
1. Peel and core pears, leaving stems intact. Slice about 1/4 inch from base of each pear so it will sit flat.
2. Combine water and next 7 ingredients (water through clove) in a large saucepan; bring to a boil. Add pears; cover, reduce heat, and simmer 10 minutes or until tender. Remove pears and apricots from cooking liquid using a slotted spoon; chill pears and apricots. Bring cooking liquid to a boil; cook until reduced to 1 cup (about 15 minutes). Strain cooking liquid through a sieve over a bowl; discard solids. Chill.
3. Chop apricots. Combine apricots, wafer crumbs, and 1 tablespoon pistachios. Stuff about 2 tablespoons apricot mixture into each pear cavity. Place pears in each of 4 bowls. Spoon 1/4 cup syrup over each pear; sprinkle each with 1 tablespoon pistachios.
4. Note: Use a melon baller to core pears.
__________________________
Uwe Micheel is the President of the Emirates Culinary Guild and is the Director of Kitchens at the Radisson Blu Hotel, Dubai.