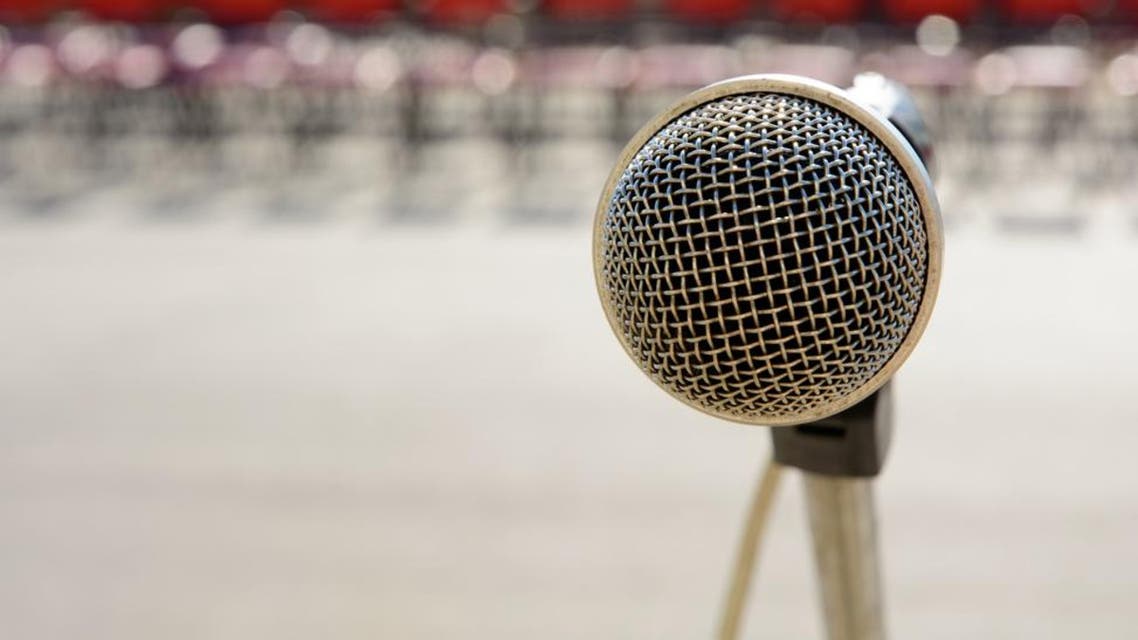 Stuttering no setback to speaking your mind, say psychiatrists
Public speaking is nerve-rattling for many people, but what about the world's reported 68 million people who suffer with stuttering?
The moment has come, you take the stage and your palms are sweaty. You open your mouth, but no words come out and all eyes are on you.
Public speaking is nerve-rattling for many people, but what about the world's reported 68 million people who suffer with stuttering, or stammering? According to experts and people who stutter themselves, it is a difficult experience.
Defined as a communication disorder, stuttering is when the flow of speech is broken by repetitions or "abnormal stoppages (no sound) of sounds and syllables," according to the U.S.-based Stuttering Foundation.
"I was either made fun of or avoided because of my stutter, leading me to confine myself from talking, even to friends," Farah al-Qaissieh, founder of Abu Dhabi-based support group Stutter with a Smile, told Al Arabiya News.
"I'd always prefer sending a text message over a phone call, an email over a presentation."
Russell Hemmings, a Dubai-based clinical and cognitive behavioral hypnotherapist, said besides the physical difficulty, a common "misconception about people who stammer is that their intelligence must be impaired too."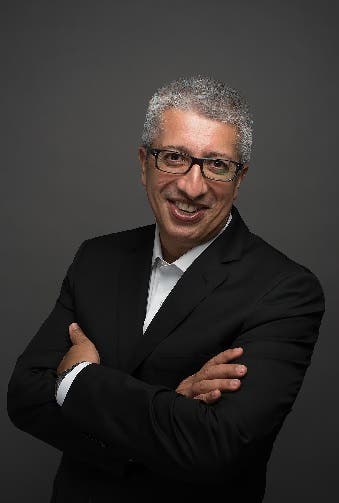 He added: "This is obviously not true, and insensitive reactions on the part of other people can make the psychological impact of having a stammer far-reaching for the sufferer."
According to Qaissieh, whose support group aims to bring together stutterers, some people have asked "whether I stutter in my thinking, which made me laugh because it isn't something in the brain."
What causes stuttering?
Although a definitive cause for stuttering has not been agreed upon, experts say there is often a genetic reason.
"Stammering is neurological in origination and is linked to misconnections in the wiring of the brain, and there's often a genetic link," said Hemmings.
"So if a parent or close relative is affected by a stammer, it's more likely that children will be predisposed to develop one."
Stammering often develops as language skills begin to emerge in the infant child, said Hemmings.
However, the Stuttering Foundation recommends that parents seek help if the stuttering persists beyond three to six months, or is particularly severe.
Pathologically speaking, it appears that there is a problem with certain "muscles which interfere with the fluency of longer sentence production," Dr Muhummad Tahir, a specialist in child and adolescent psychiatry in Dubai, told Al Arabiya News.
It is especially difficult for children, added Tahir, as teasing and bullying could trigger emotional responses such as "shame, embarrassment and anxiety, which can make it worse."
Hemmings said: "If a child begins to feel self-conscious about their stammer, as is common, this can also have a dramatic impact on their confidence and self-esteem, making them feel reticent about speaking in public for fear of being humiliated."
Despite the wall many stutterers may feel they are facing, it is treatable.
A professional speech therapist plays an important role, helping people to control and overcome their stammer.
Seeking help
Experts and stutterers themselves say confidence-building is key.
"For everyone out there who stutters, don't be afraid to get out of your comfort zone. Challenge yourself on things you see impossible," Qaissieh said.
Recounting stories of her days at university, she said: "As the years passed, I began to realize that once I addressed the awkward elephant in the room [the stutter] prior to a class presentation, it put both myself and my classmates at ease about it."
However, it is not just stutterers who could benefit from advice.
Tahir said: "When talking to people who stutter, it's always advisable to give them time and show them you're relaxed and not bothered by their slow or uneven speech."
Telling them to "slow down a bit" or "take a deep breath" can be frustrating rather than helpful, and could serve to impede their speech further, he added.