Dodging Egypt's obstacles, meet the Cairo Runners
Cairo Runners, launched in 2012 by then mechanical engineer Ibrahim Safwat, now organizes events to which more than 3,000 Cairenes attend
A troupe of women and men, from all walks of life, have been convening every other Friday in the early hours of the morning to run through Cairo, the Arab world's largest city.
Cairo Runners, launched in 2012 by then mechanical engineer Ibrahim Safwat, now organizes events to which more than 3,000 Cairenes turn up to jog through the streets of the Egyptian capital.
"We didn't think it would grow and get where we are today," he said.
Safwat, who quit his job two months ago to dedicate his full attention to Cairo Runners, said he thought of the idea during a visit to Paris.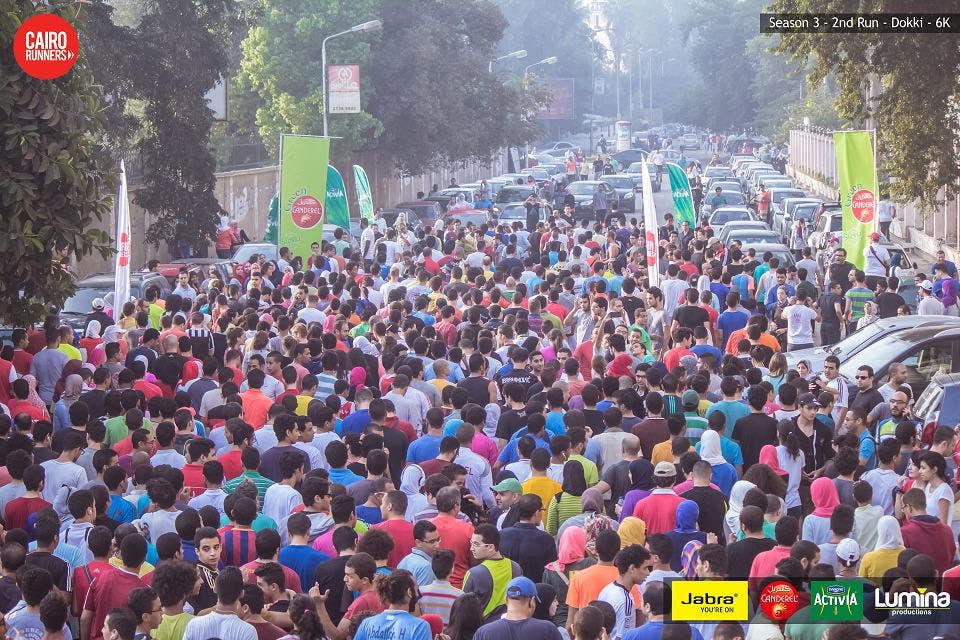 "I saw a group of runners, they looked happy and then I thought to myself, 'why don't we run in the streets in Egypt?'" he said.
At that point, Safwat had already been a runner. He would jog on a treadmill or at the track, but he said it got boring after a while.
Consequently, he started a Cairo Runners Facebook page through which he invited people to come down for a four-kilometer run in Cairo's district of Zamalek on Dec. 14, 2012.
More than 80 people showed up, and today, thousands of people run with Safwat and the team that now maintains the organization.
"When I first found out about Cairo Runners, I thought, hey, this is in my country and I don't know about this!" Mariz Doss, who heads Cairo Runner's business development department, told Al Arabiya News.
"I had to join," she said, adding that it was a great opportunity to run in a group as it would guarantee that no one would annoy or harass her.
Running through Cairo's many obstacles
Considering its notorious traffic and pollution, Cairo is not very runner-friendly. Additionally, sexual harassment continues to be a pressing issue in Egypt where a United Nations study found that 99 percent of the country's female population has at some point experienced some form of sexual harassment.
The safety that comes with running in group is a major incentive that pushed people to join their runs, Doss said.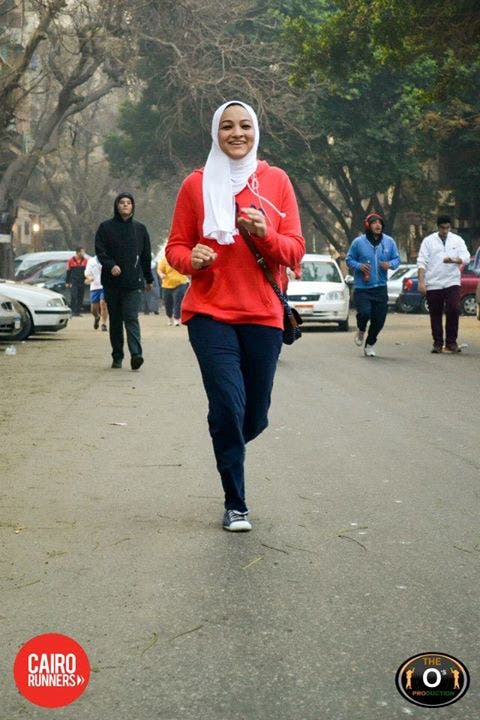 "This was a great chance, to do this with a group of people and rest assured that no one would annoy me or harass me…I'll be safe then," she said in a telephone interview.
"For me, as a girl, when I first joined a run, my biggest concern is whether it would be safe enough for a girl to run in the streets," she explained.
Cairo's political turbulences
Their athletic purposes aside, Safwat said people liked the idea because it helped them leave a stifling mood brought by the country's current affairs.
"I remember there was a lot of tension in Itihadeya during our first run," he reminisced, referring to the clashes between protestors outside the presidential palace in December of 2012.
"It continued for a long while but we didn't take it, people were getting tired of the politics so we wanted to do something that was distant from all these issues," he told Al Arabiya News.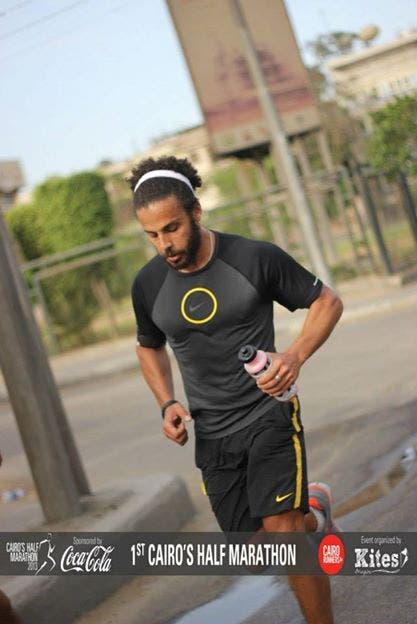 "Even when there were protests, we would run at 7 a.m., before anything would happen," he said, adding that he would make sure everything would be wrapped up before any potential problems occur.
As a precaution, Safwat would speak to police officers on the eve of runs in areas where he thinks may be troublesome.
"We would explain to them that we're running a marathon and not staging a protest, just to let them know," he said.
Running towards a goal
Given all the inconveniences the group has gone through, Cairo Runners continues to grow in size and reputation.
"Our first and foremost goal is to host an international marathon…it would be great for the country," Safwat said.
Doss noted that the group also aims to establish a "running culture" in Egypt that would see more people run through the country.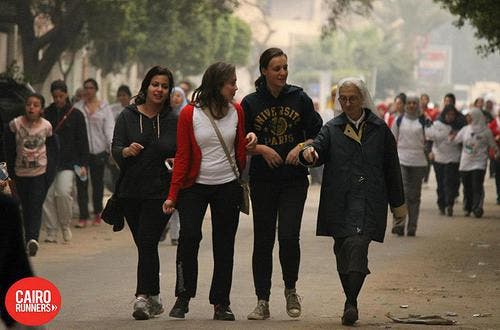 "I know that many governorates now have running communities, we cooperate together, in Ismailiyah Fayoum Alexandria Zagazig, Minya!" the founder said.
Safwat boasted about the group's most memorable event which was held last December to celebrate Cairo Runner's first birthday.
"It was 2 degrees Celsius and it snowed, but we were 2,000 people," he remembered.
"We ran in the snow, it was one of the best runs we've had."