Gyms Kitchen boasts healthy halal delights for wary Londoners
"This is bringing a healthy, affordable and a Halal alternative to an area where there's a high density of Asians and Muslims," said one regular customer
With the New Year well underway, there are plenty of health fads circulating. However, one healthy restaurant, Gyms kitchen, has stood the test of time since it opened in 2012. Unlike a normal gym, you don't need a membership to enjoy the culinary delights on offer here. But just like a healthy work-out, you'll feel great even after eating their chocolate pancakes – and its good news for Halal food lovers as the menu is compliant.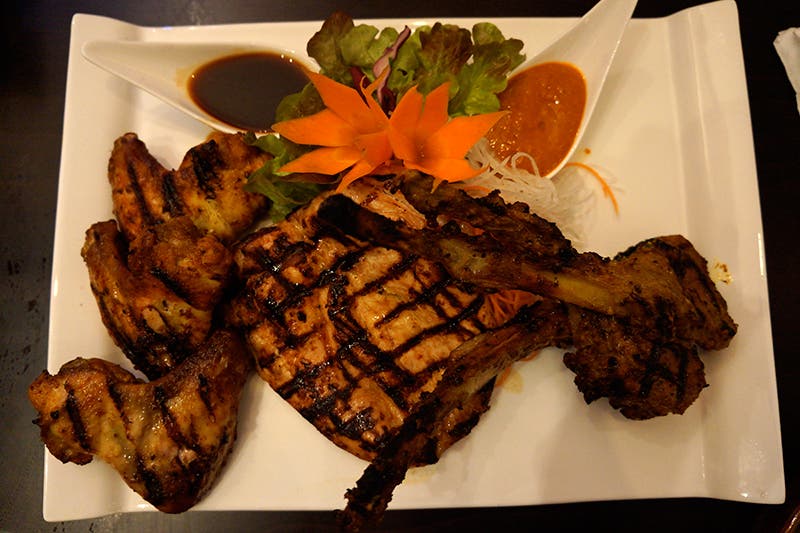 According to the team behind the restaurant, Gyms Kitchen is the "UK's 1st protein based restaurant." A restaurant that brings a "Halal" and healthier alternative to Londoners in the East End, an area that has long been dominated by fast food and high caloric filled food restaurants.
Situated in Leyton and Gants Hill, East London, the inspiration for Gyms Kitchen was put together by three young entrepreneurs from Essex who felt a burgeoning desire to compliment a healthy diet with a regular exercise program; this is why this has been a personally important venture for them.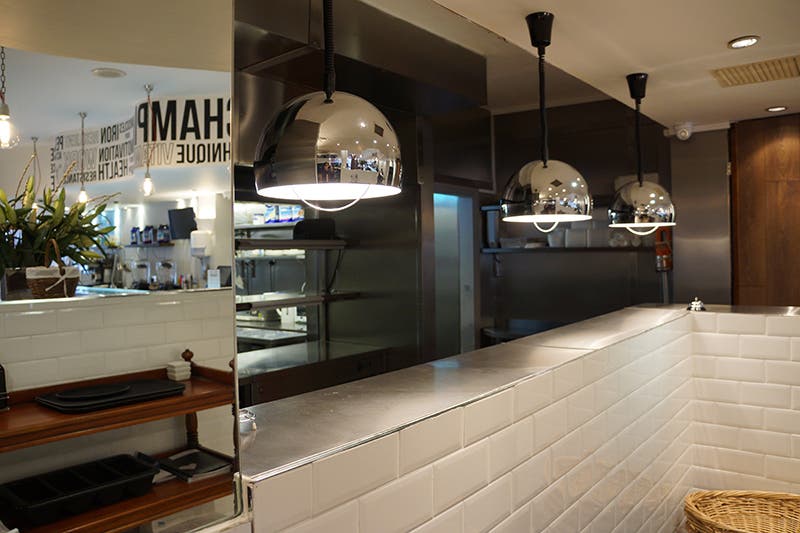 Richard Klein, Steven Mavrou and Sunny Kudhail grew up together in Essex and have been best friends for over 15 years. Each possess the relevant skills that helped create Gyms kitchen. Whether it was skills from the financial recruitment sector, food and catering, restaurant design to meat wholesale trade experience.
Richard Klein, one of the three co-founders of Gyms Kitchen explains: "We reached a period in our lives where turning healthy and going to the gym was becoming a large part of our lifestyle. We notice when eating out there was no real place we could go out to eat, with food that can match our individual diets, that was also fast, clean and simple."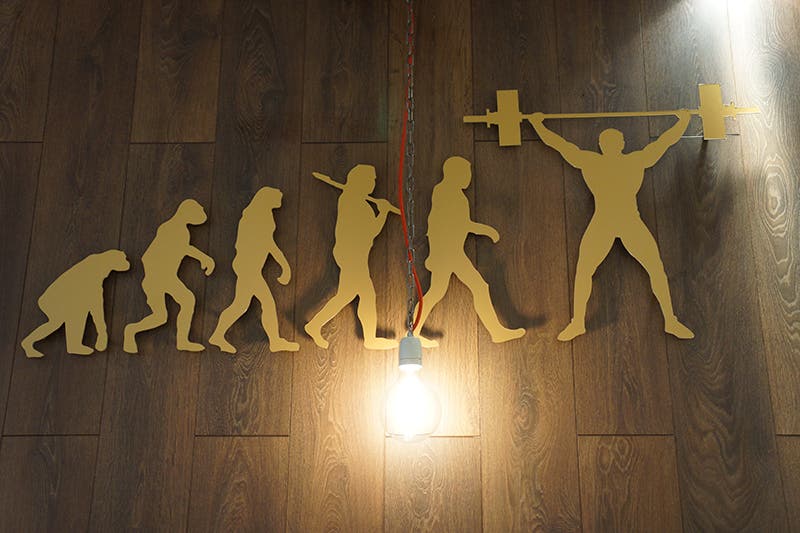 "Many restaurants often suited one diet or none, and as a group it was hard to find a place that fitted everyone, even those who are not following any specific diet."
With a menu that offers food options that span an array of dietary preferences, whether it be gluten free, dairy free or vegetarian, the chefs at Gyms Kitchen use fresh ingredients, with everything prepared on site daily, with open plan kitchens for all to see.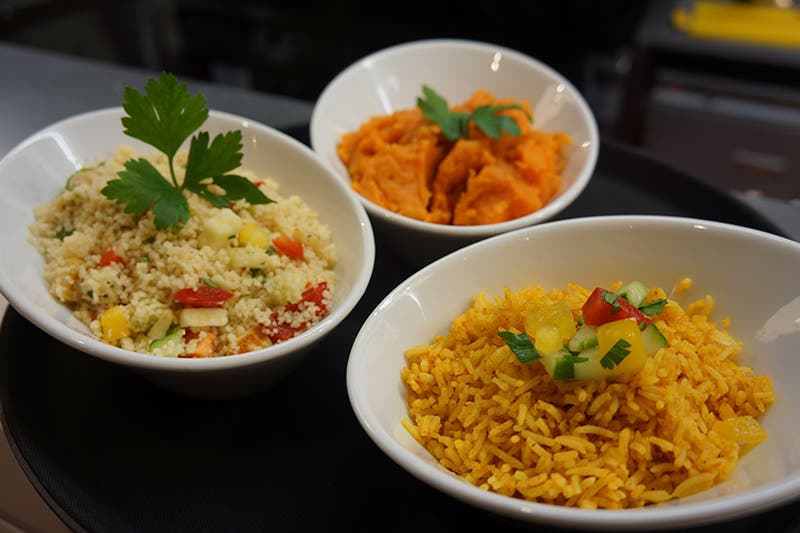 They have developed a menu that breaks meals into their macros for those with an eye on their daily intakes. On site nutritionists' are there to guide customers on their selection as well as a vast network of fitness instructors to help you reach your fitness goals.
"Our menu was designed by looking at two aspects. We first looked at various diets available and diets athletes would follow. We noticed that these varied depending on sports and exercise activity," adds Richard.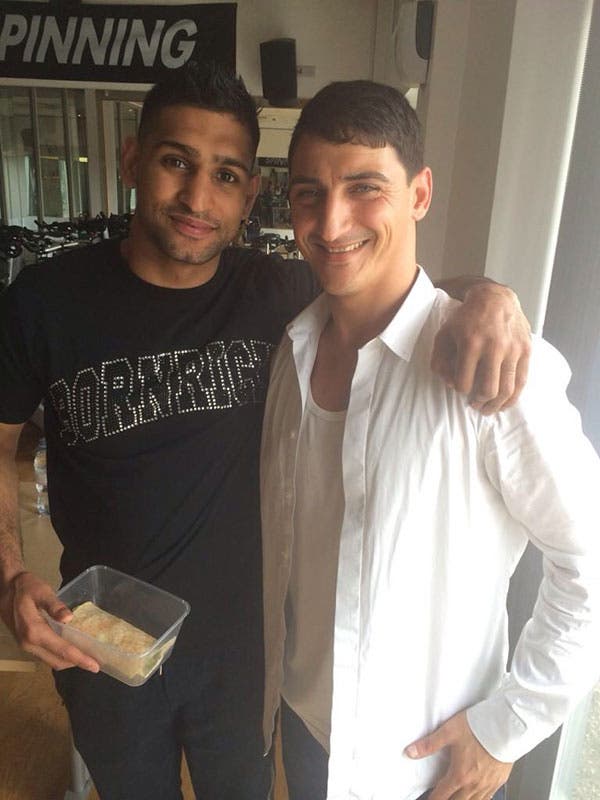 "Secondly we looked at the fast casual market looked at what was available and what was missing, and this eventually helped us to come to the format we have today."
Their menu was designed with a team of gourmet chefs, nutritionists and a close network of professional athletes. They have created a menu that combined genuine nutritional value without compromising on taste.
Passionate about creating a healthy alternative to the UK fast food industry, the restaurant also has been the site of tabloid interest as it attracts local area celebrities like Charlie Simms from the reality TV show "The Only way is Essex" and even international sports stars like the boxer Amir Khan.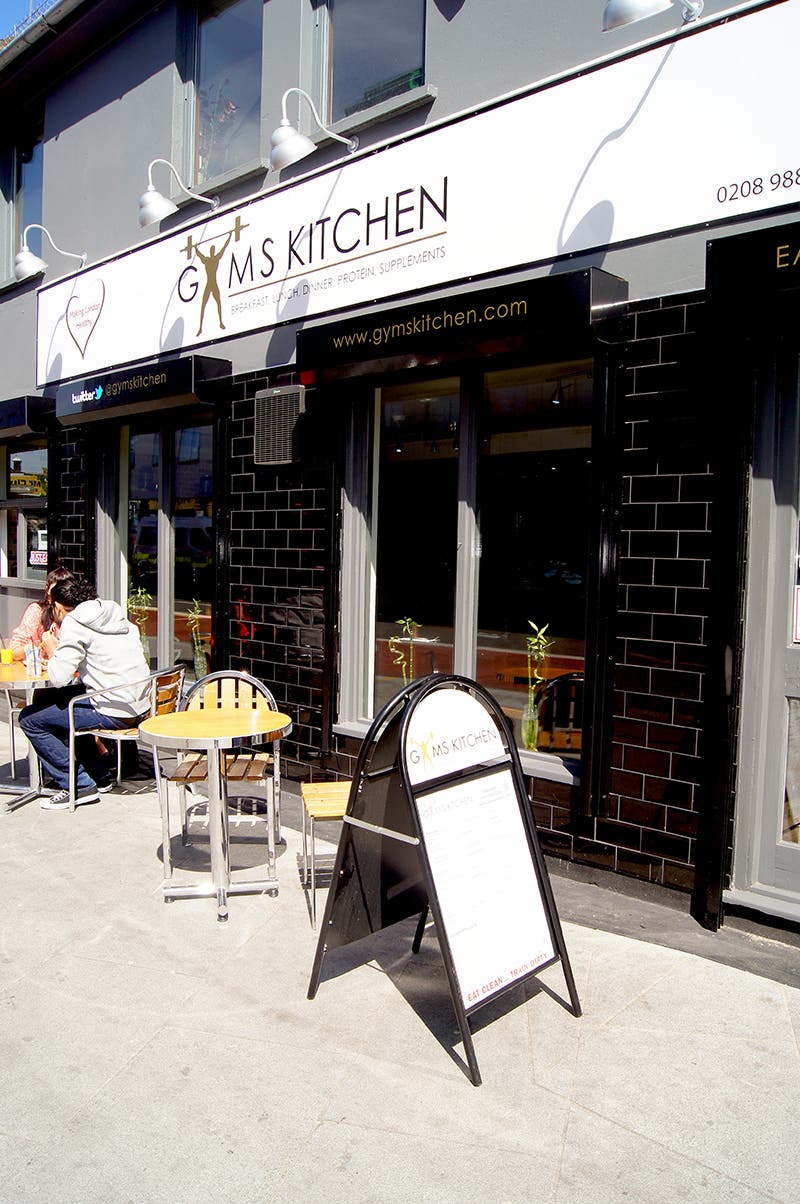 The local area has a high concentration of Muslims from Asian backgrounds.
Aysha Mian, 32 year old assistant teacher from the local area visits Gym Kitchen regularly with her husband and three children. She explains that she's drawn to the eating experience "not only because is it halal but it's such a change from the usual chicken and chip shops that overpopulate the local high streets. Sometimes, it feels like to get a real choice of food you have to go further afield to get a variety. But this is bringing a healthy, affordable and a Halal alternative to an area where there's a high density of Asians and Muslims - it's like they are the cultural shift we need in this area."
Outlets like Gym's Kitchen are arriving at a time when with an increasing interest in changing food eating habits. With obesity levels on the rise and campaigns endorsing a shift in food culture, Gym's kitchen is riding the wave of the change.
"We are of course looking at ways of expanding Gyms Kitchen, we now have diet plans available, as well as a clothing range, and hosting boot camps. Long term, we hope to reach out on a more national level with this, and bring our gyms kitchen flavor to every ones doorstep."
The concept which took three years to build, is firmly a local success. Whether you wish to compliment your regular exercise program, or want to enjoy a healthy eating experience in your gym kit or with friends and family, it's a dining experience for all to enjoy.