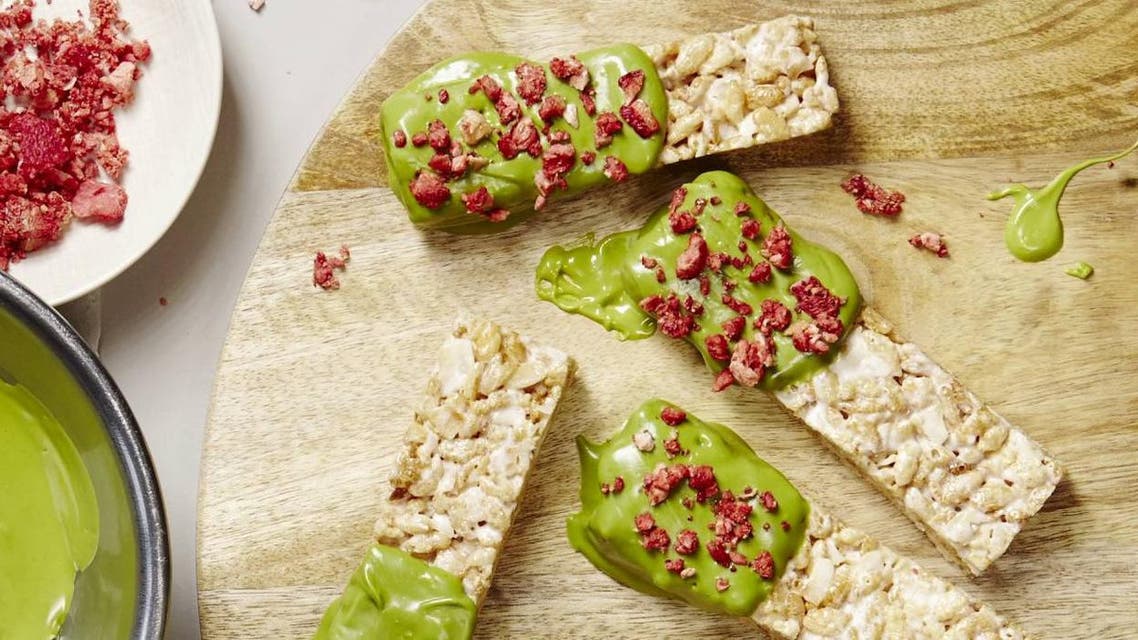 Pastry chef Malika Ameen spices up American baking
Pastry chef Malika Ameen's love of spices has inspired her latest cooking adventure
Pastry chef Malika Ameen's love of spices has inspired her latest cooking adventure - her newly released cookbook: "Sweet Sugar Sultry Spice: Exotic Flavors to Wake Up Your Baking."
Described as "one of the country's finest culinary professionals", this latest offering by the Chicago-based TV cook, is overflowing with bold and spice-led-twists on sweet recipes.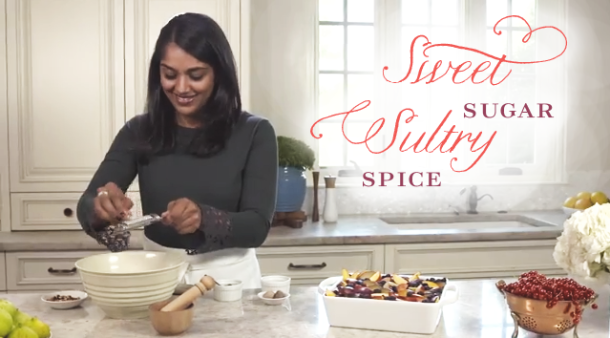 From Spicy & Warm; Floral & Aromatic; Bright & Fresh; Savory, Earthy & Nutty; to Complex & Mysterious - recipes are organized by their spice characteristics.
When it comes to choosing her favorite recipe in the collection, she likens the experience to being asked - "which of my three children is my favorite?"
"My food likings always change by seasons and by cravings. In cooler months I crave chocolate like the Chocolate Juniper Doughnuts. In Summer I love eating fruit desserts when produce is at the height of the season like the Roasted Peach and Custard Borek or the Chocolate Pomegranate Scones. I also love ice creams, and the Lemongrass Kulfi is a really memorable frozen dessert.
Malika's cooking journey has taken her from fine dining restaurants in New York to running the pastry kitchen at LA's famed Chateau Marmont where she fed Hollywood's A-listers.
First cookbook
Her friends and colleagues spent years encouraging her to write her first cookbook. Speaking to Al Arabiya English about the launch of the recipe book, she explains that it was her excitement for spices that made her take the plunge and "the rest is history."
Over the years she's realized she used spices to enhance flavors to bring a unique touch to her creations: "I had never realized this until I started going through my many recipes over the years and seeing that spice was everywhere. I wanted to share this in my book."
"As a chef and cooking in the industry for over 20 years, I have always cooked and seen other chefs use spices to make dishes really stand out. Most of us don't realize how much exposure we have had to spices unknowingly. The book talks in detail about this, and shares many stories of my work, travels and "aha" moments with spices."
Her dessert creations have received high praise and accolades drawing attention from locals as well as influencers, including Nate Berkus and First Lady Michelle Obama.
Having appeared on numerous shows such as Martha Stewart and NBC's Today Show, as well as famously participating as a cheftestant in the inaugural season of Bravo's "Top Chef: Just Desserts," she shares what this experience meant for her:
"I took part in Top Chef Just Desserts in 2010. It was a great opportunity for me to change course after closing my restaurant. I had decided not to work in restaurants anymore and had started a small dessert business. The show really helped to get the business and products a lot of media attention."
With her South Asian heritage inspiring her love of using both sweet and savory spices in desserts, she adds she'd "like to continue writing books about food and spices."
"Spices are such a broad and interesting topic and there is so much to learn and share. My first book focuses on desserts, but I would like to my next few books to focus on savory foods such as vegetables as well as health and spices."
Hardback copies of "Sweet Sugar Sultry Spice: Exotic Flavors to Wake Up Your Baking" can be purchased online through Amazon.