Train your core to support your back and flatten your stomach
The core consists of different muscles that stabilize the spine and pelvis
The core consists of different muscles that stabilize the spine and pelvis, and run along the entire length of the torso. When these muscles contract, they stabilize the spine, pelvis and shoulder girdle and create a solid base of support, which protects the back.

Some Core facts!
Reduces Lower Back Pain
Many cases of lower back pain are linked to having weak and unbalanced core muscles. Building stronger, balanced core muscles will help maintain appropriate posture and reduce strain on the spine.

Improves Athletic Performance
Powerful movements originate from the center of the body out, and never from the limbs alone. A strong core means – the torso can stabilize the spine from the pelvis and shoulder and allow the transfer of power to the arms and legs.


Improves Postural Imbalances
Training the muscles of the core helps correct postural imbalances that can lead to injuries. The biggest benefit of core training is to develop functional movement, the type of movement that is essential to daily living and regular activities.
These core conditioning, exercises target all these muscle groups, to help you achieve strong and effective core.
1. Windmills
Hold a 2-4 kg kettlebell in your left hand and stand with your feet more than hip-width apart.
Bring the weight next to your left shoulder and press it overhead
Rotate your chest to the left and look up at the kettlebell as you try to touch your right foot with your right hand.
Pause, then return to start, keeping your left arm extended.
Complete the set on with the left hand before lowering the weight, then repeat on the other side.

Perform 3 sets of 8-12 repetitions.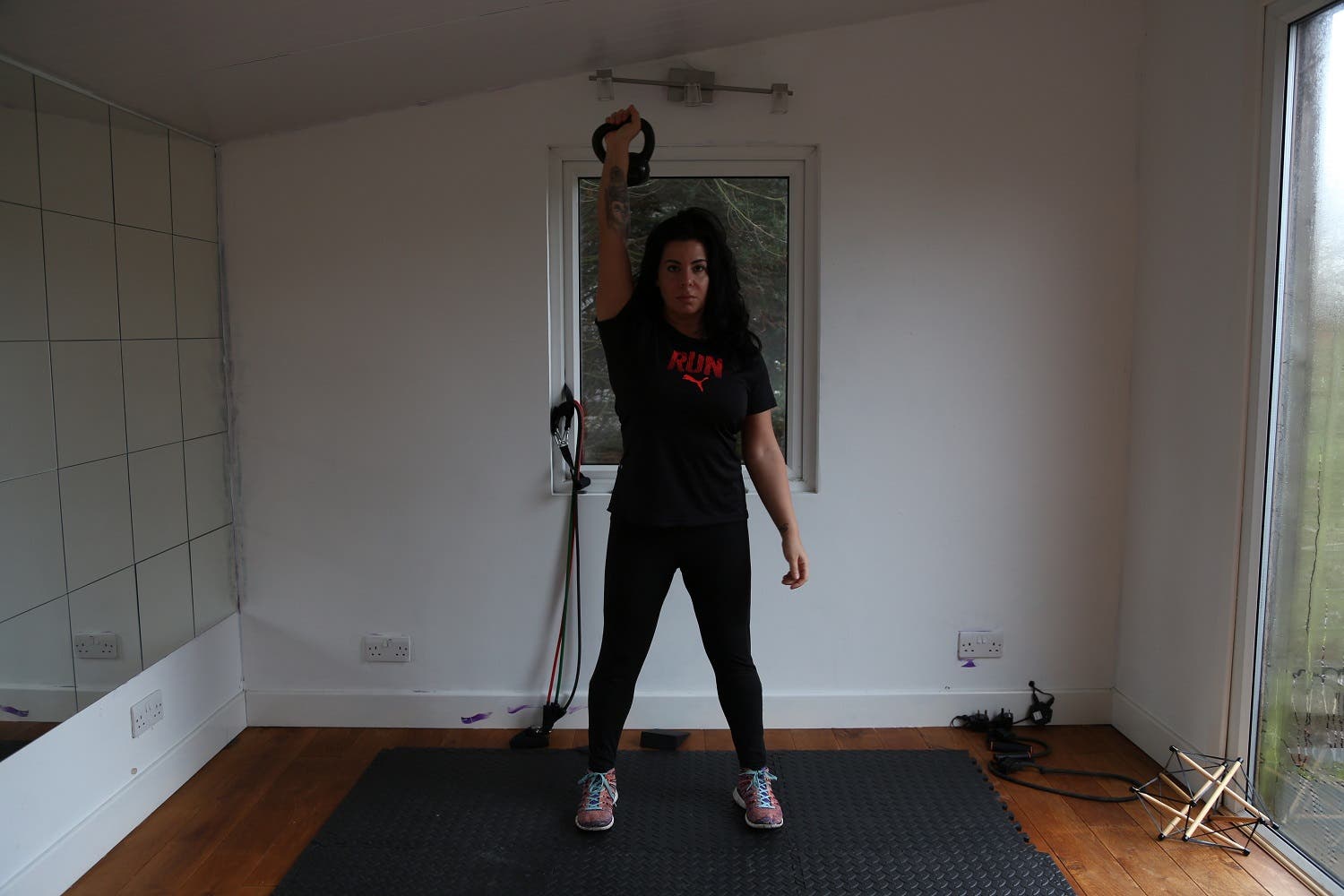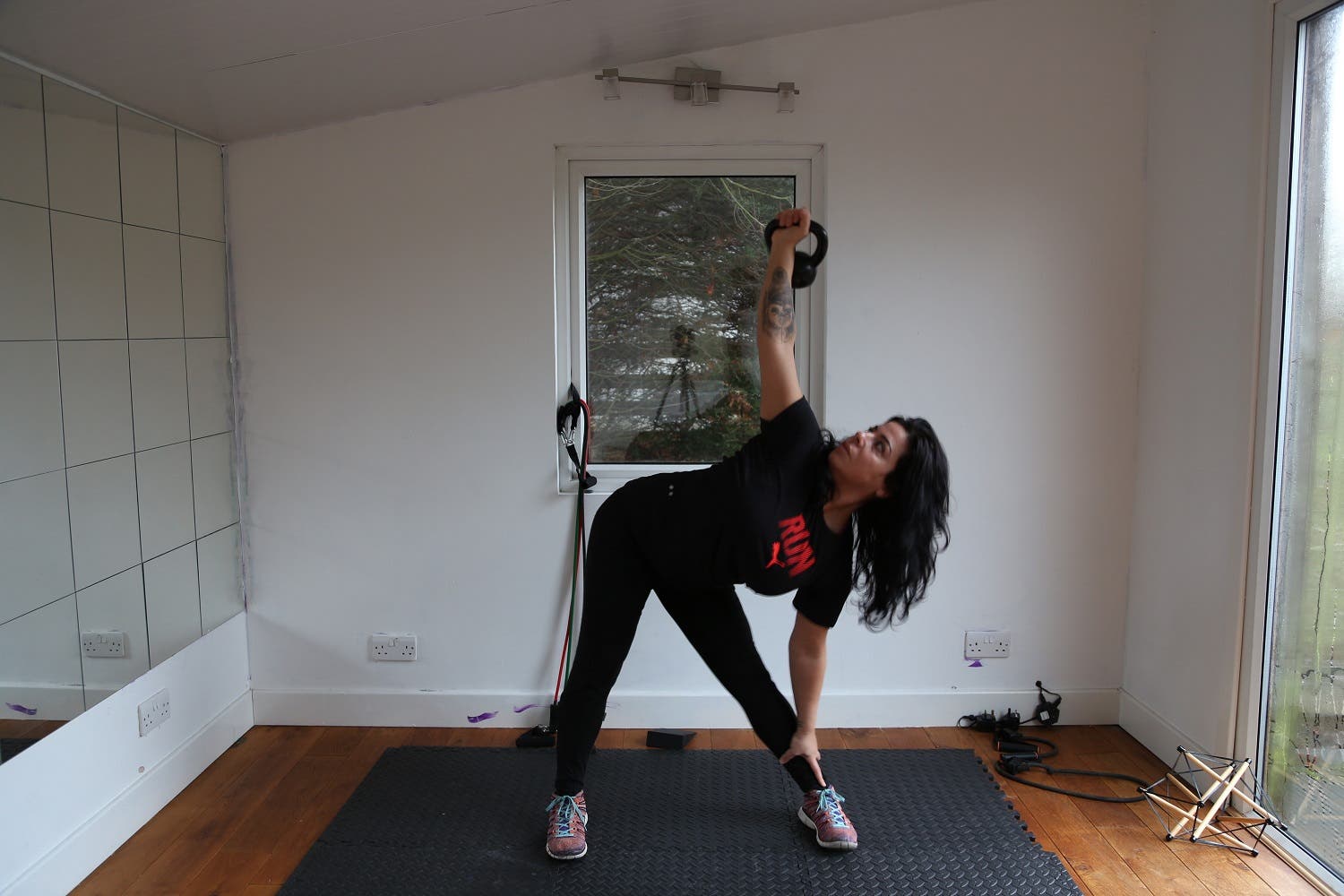 2. Rolling side plank
Start in plank position, forearms on the ground and legs extended behind you.
Rotate your torso to the side, rolling onto your left forearm and stacking your right foot on top of your left in a left side plank.
Hold for one or two seconds, then return to start; hold for one second, then repeat on the other side.
Continue alternating sides for 45 seconds.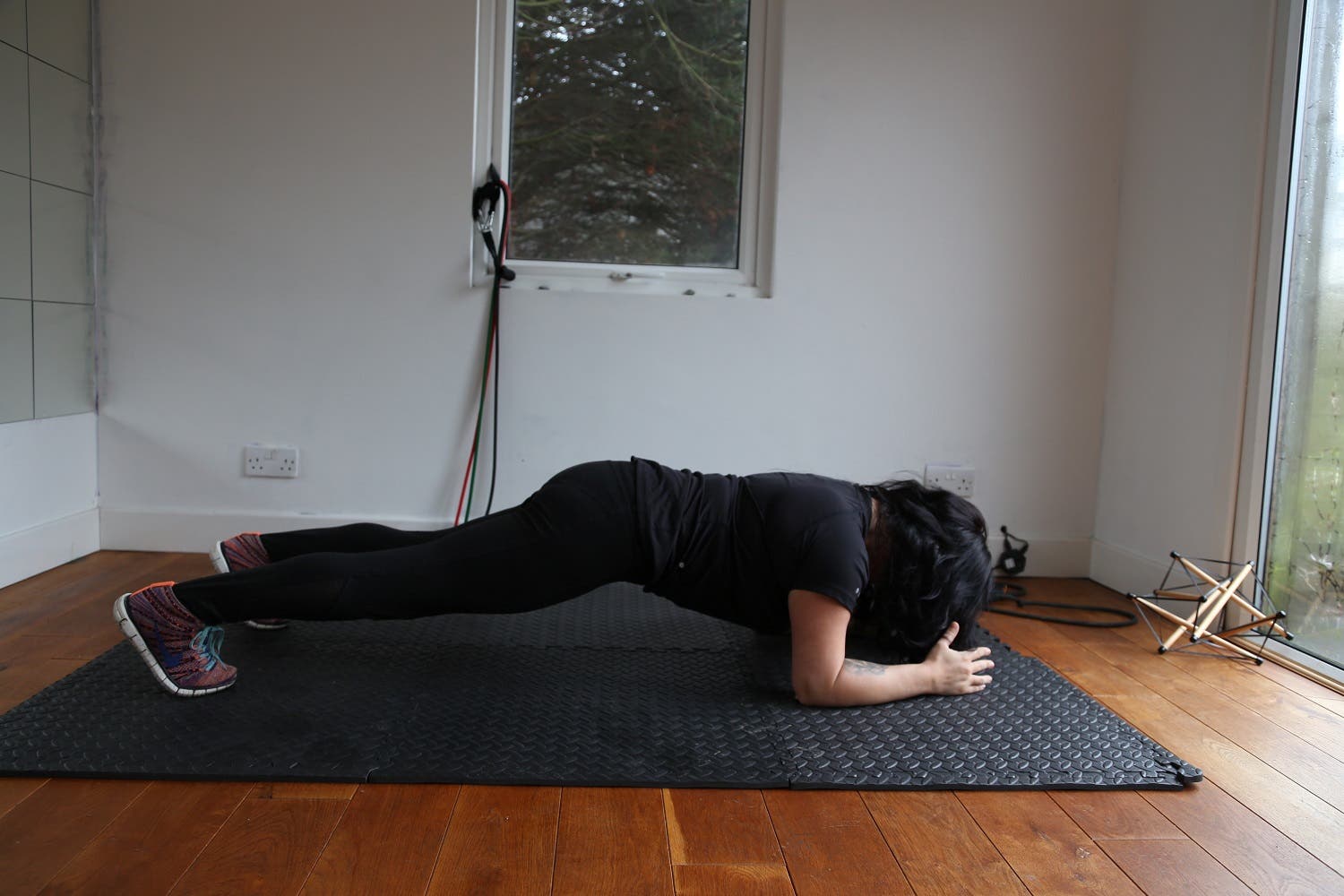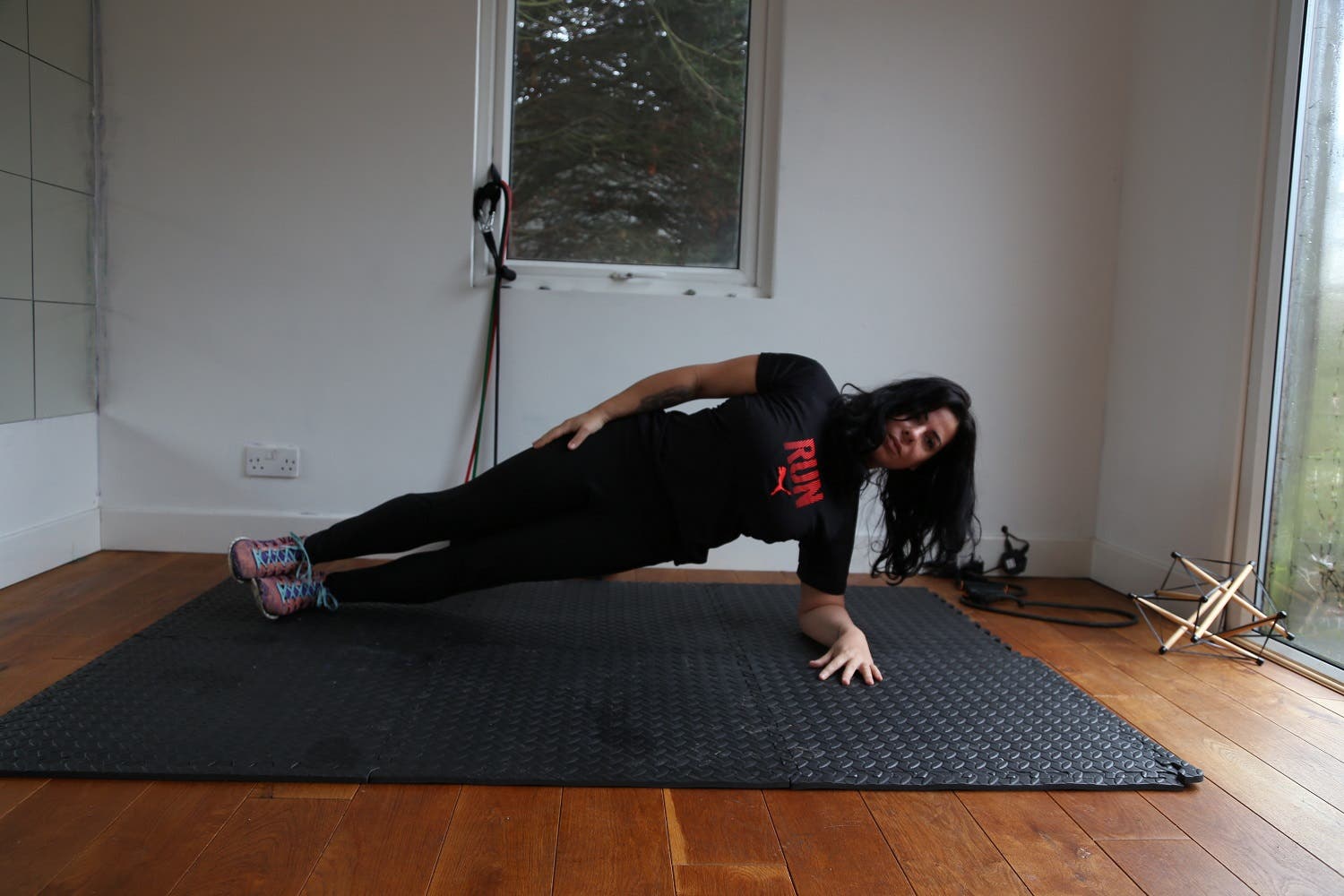 3. The Bridge
Lay on your back with your hands by your sides, your knees bent and feet flat on the floor.
Raise your hips up to create a straight line from your knees to shoulders.
Activate your core by pulling your belly button back toward your spine.
Maintain a straight line from your shoulders to your knees and hold for 20 to 30 seconds and repeat.
Perform 3 sets of 8-12 repetitions.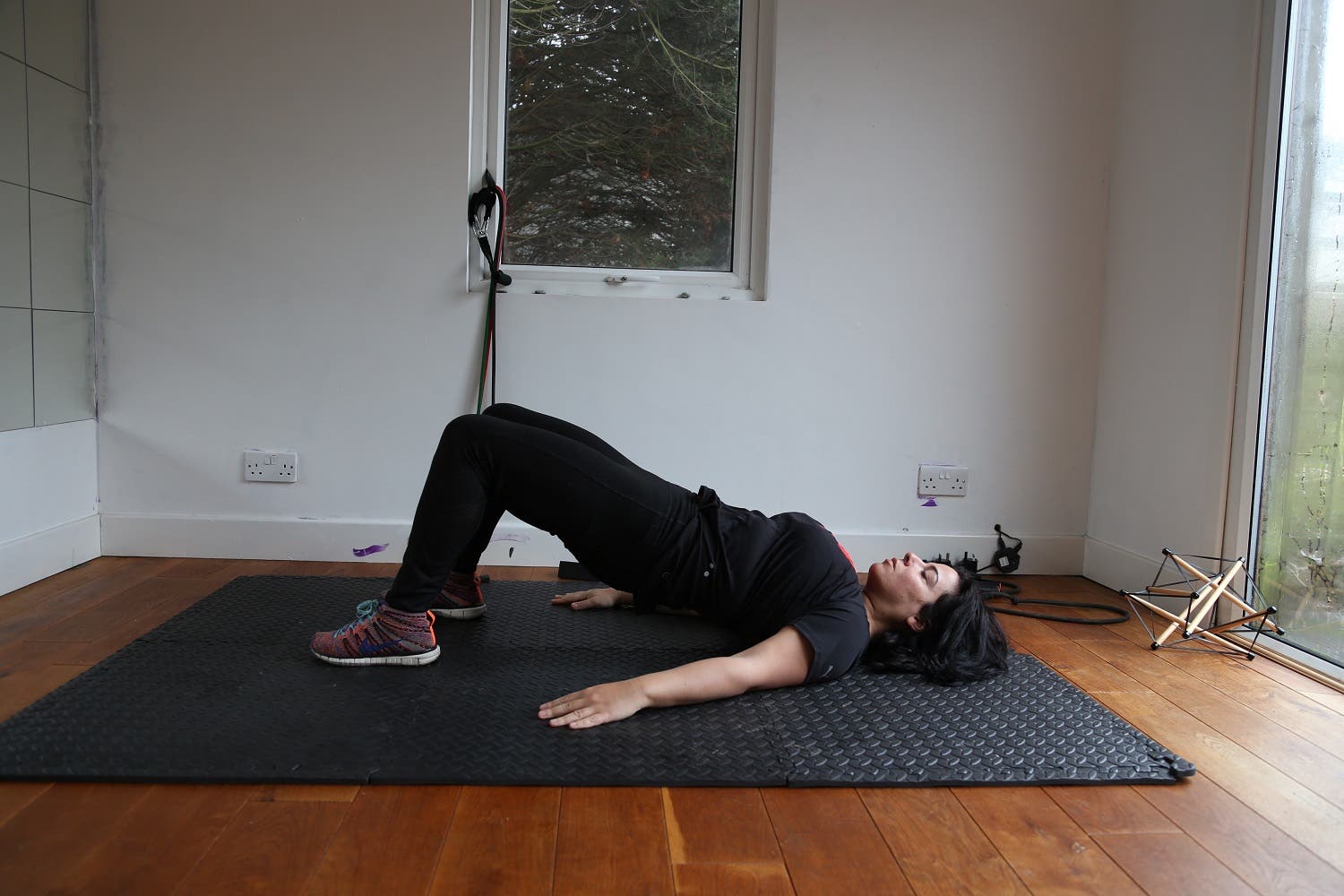 Save