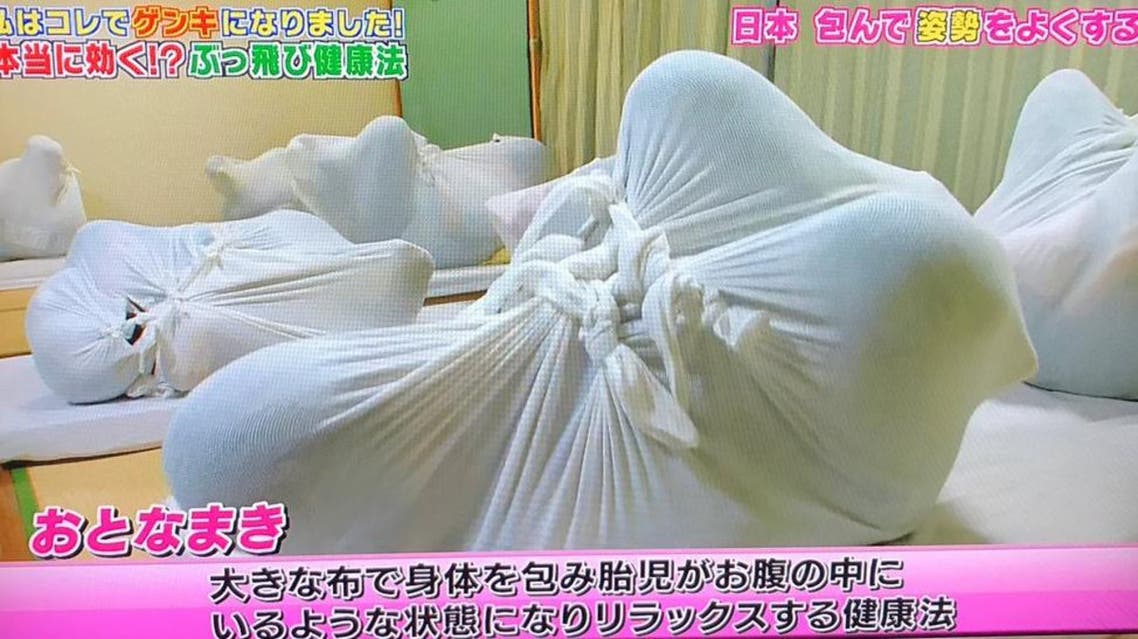 Find out why Japanese wrap themselves in cloth as a form of therapy
According to Kyoko Proportion, Otonamaki helps flexibility in the hip, leg and shoulder muscle
Would you care to be wrapped up in cloth, like a newborn baby being swaddled, and be willing to stay in that position for at least 20 minutes? Maybe, if the practice helps you to get rid of your aches and pains, help improve your posture and alleviate stiffness?

This is what the Japanese therapeutic method called Otonamaki, which means 'adult wrapping' promises to do, reports BBC News website.

When it comes to babies being wrapped, the Japanese term is Ohinamaki, and the idea for 'Otonamaki' was derived from that.

Kyoko Proportion is one of several Japanese companies that promote Otonamaki for its health benefits. Customers have been generally positive.
According to Kyoko Proportion, Otonamaki helps flexibility in the hip, leg and shoulder muscles.
By pushing the shoulders and legs together, the body gets straightened and alleviates the pain from the back, lower back and hip joint.
20-minute session
One of Kyoko Proportion's customers said even though it looks cramped, there is no feeling of tightness any time. The 40-year-old said that his shoulders and back felt better after the 20-minute session.
But some reactions are of horror at being bundled up, saying it looked creepy and right out of a horror movie.
Kyoko Proportion first introduced the practice in 2015, and it is slowly catching on, though it is not mainstream yet.
But traditional physiotherapists are not enthused and at least one of them who spoke tom BBC News disagreed with the method and said it is not advisable to do this treatment as it may lead to muscle strains and spine problems.