The workout that burns more calories than a 3-mile run!
There's a better way to train that provides all the fat loss results with a minimal time requirement
Go to any gym and you may often see a roomful of people doing slow cardio on treadmills, plodding away on the machine for long lengths of time and making sure that their heart rates stay in the "fat burning zone" (not too high, not to low).

But there's a better way to train that provides all the fat loss results with a minimal time requirement and it is called HIIT (high intensity interval training).

During any HIIT program, you perform your chosen activity as hard as you can (90 to 100 percent of maximal capacity) for a brief, set time period (usually two minutes or less), then back off for some predetermined rest intervals (usually three minutes or less), and repeat the cycle four times or more.

When HIIT is combined using your body weight, it allows you to sculpt the entire body, while melting away fat and the best news is that your metabolism will stay elevated for hours, even, after you finish your workout.

Burpees
-Squat down and place your hands on the floor in front of you, just outside of your feet.
-Jump both feet back so that you're now in plank position.
-Drop to a push-up—your chest should touch the floor.
-(You can also drop to your knees here, which makes the impending push-up easier).
-Push up to return to plank position
-Jump the feet back in toward the hands.
-Explosively jump into the air, reaching your arms straight overhead.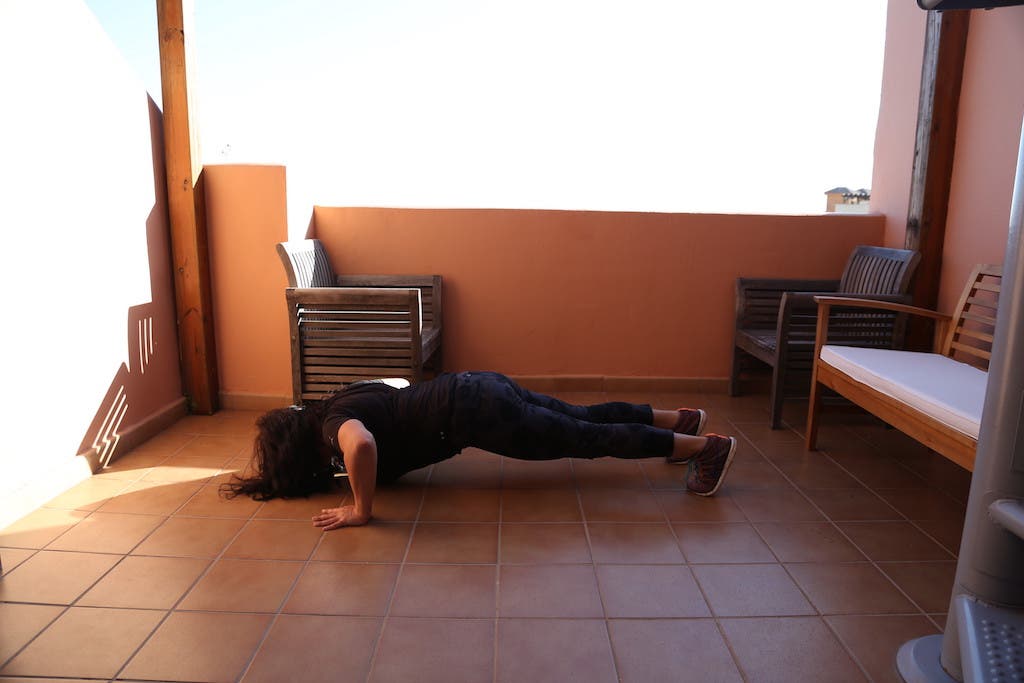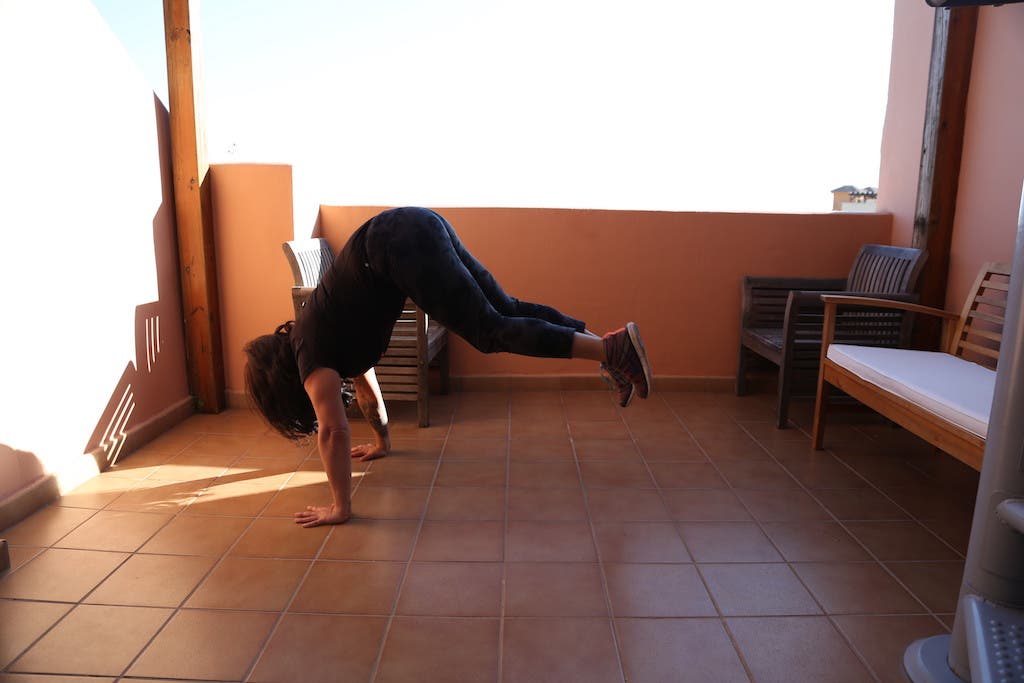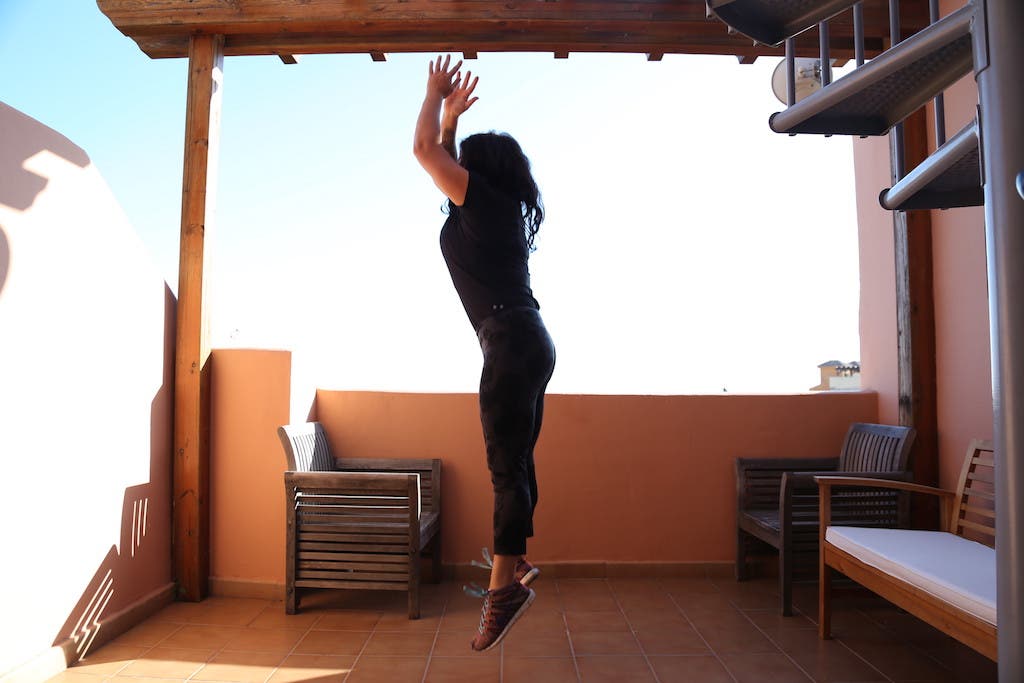 Jump Squats
-Stand with your feet shoulder-width apart.
-Start by doing a regular squat
-Then engage your core and jump up explosively.
-When you land, lower your body back into the squat position
-Land as quietly as possible, which requires control.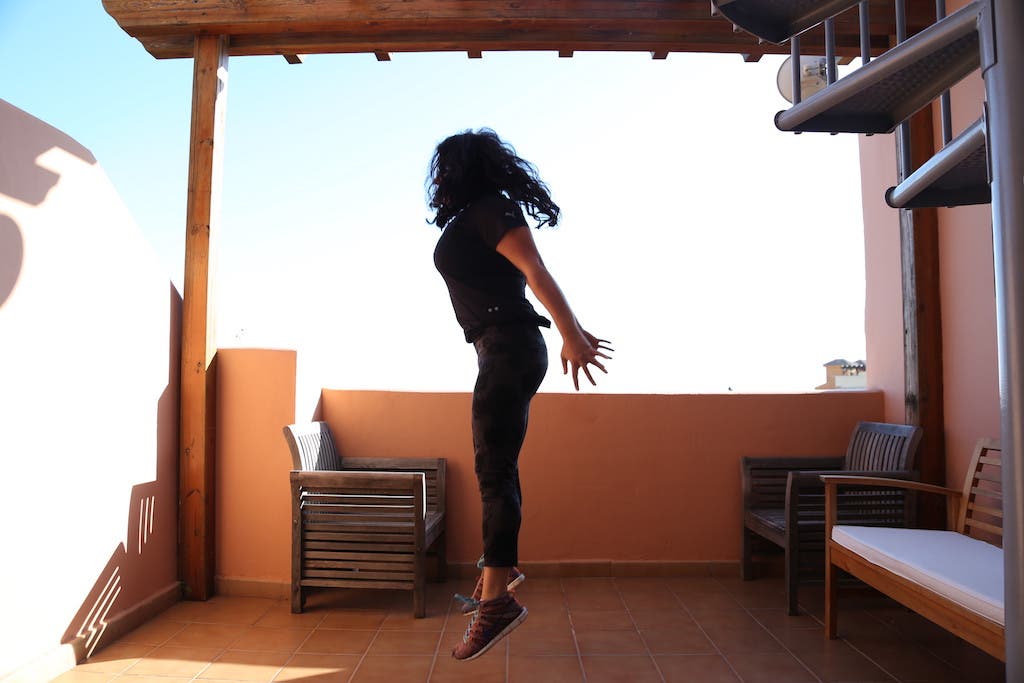 Mountain Climbers
-Begin in a plank position on the hands and toes.
-Your hands should be about shoulder-width apart, back flat, core engaged and head in alignment.
-From this position, pull the right knee in to your chest as far as you can.
-Now, switch and bring the other knee in.
-Run the knees in as far and as fast as you can while keeping the hips down.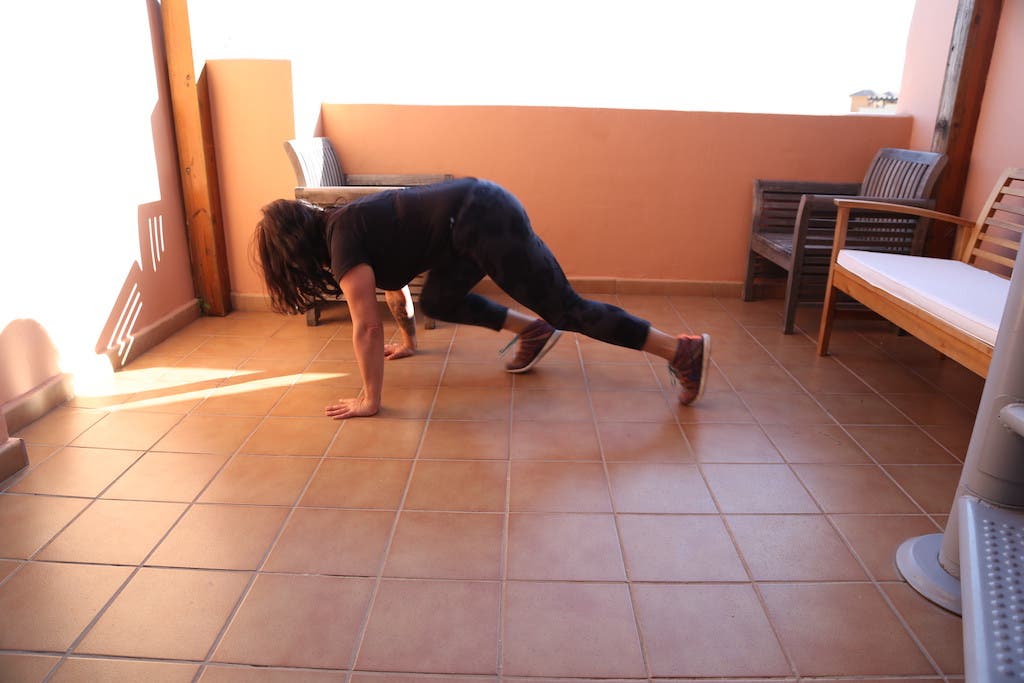 Beginner
-30 seconds of burpees
-30 seconds of jump squats
-30 seconds of mountain climbers
-120 seconds rest
-Repeat for a total of four rounds

Intermediate
-40 seconds of burpees
-40 seconds of jump squats
-40 seconds of mountain climbers
-90 seconds rest
-Repeat for a total of five rounds

Advanced
-40 seconds of burpees
-40 seconds of jump squats
-40 seconds of mountain climbers
-60 seconds rest
-Repeat for a total of six rounds