With the rise of 'athleisure' and a peaked interest in wellness, activewear has become the hallmark of healthy living. And we're spending big on it.
According to research by Morgan Stanley in the US, activewear is predicted to steal market share from non-athletic apparel by 2020. While we're definitely spending more on workout gear, not all of us are purchasing as wisely as we could with so many options on the market, and a world of e-commerce at our fingertips, it's easy to be seduced by aesthetics. But being comfortable often amounts to better results.
While most of us understand the ins and outs of getting fit, there's a general lack of knowledge among consumers when it comes to picking the right garment for a workout, be it running, yoga, barre, dance, weight training or HIIT.
Here, founder and designer of UAE-based Burn Activewear, Tanya Ganwani, reveals how to curate a wardrobe according to your workout.
What's the most important factor to consider when choosing activewear for your workout?
How comfortable you feel in what you're wearing. We want to look good, but at the same time, the more comfortable you are, the longer and harder you're able to work out. To maximize comfort, when choosing your activewear make sure the fabric you're buying is appropriate for the type of workout you're doing. For example, cotton doesn't absorb sweat, so if it's an anaerobic form of workout, like yoga or stretching, you should be fine in a comfortable cotton tee. For intense workouts opt for quick drying fabrics, such as polyester.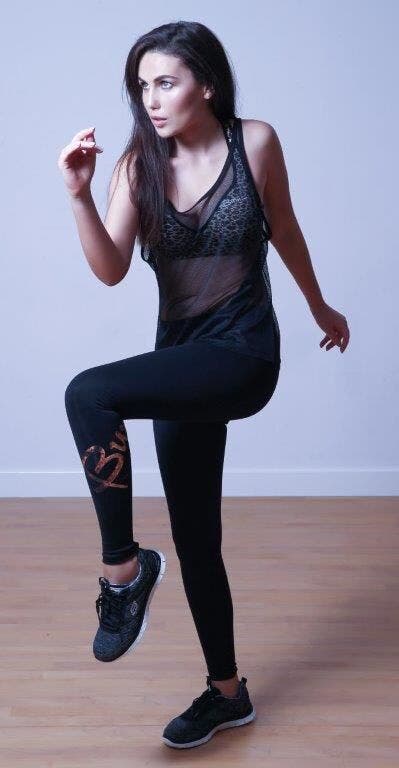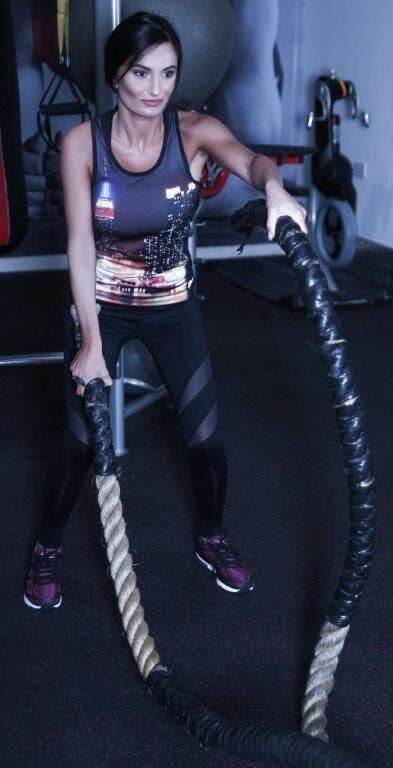 What are some things we should NEVER workout in?
An ill-fitting sports bra and the wrong kind of shoes. I've seen many women training in loafers, Toms or even sneakers with heels, this is a huge risk as it can lead to injury.
How is designing activewear different to regular apparel?
We use fabric technology, such as wicking and dry-fit (both moisture-absorbing), when designing activewear. Activewear combines fashion and function, street wear is usually only focused on fashion.
What are the activewear essentials that every woman should have in their wardrobe?
To support your body and enhance your workout every woman should have the following:
1) A good fitting sports bra that gives you the right support.
2) The right shoes for the type of exercise you're doing, so you can avoid injury.
3) A super comfortable pair of leggings.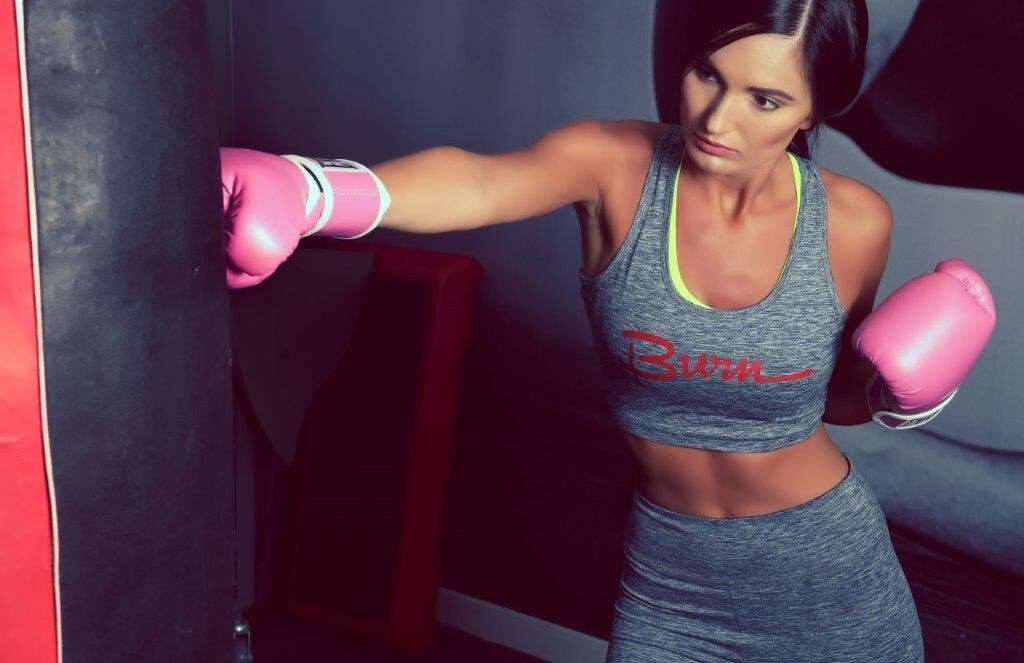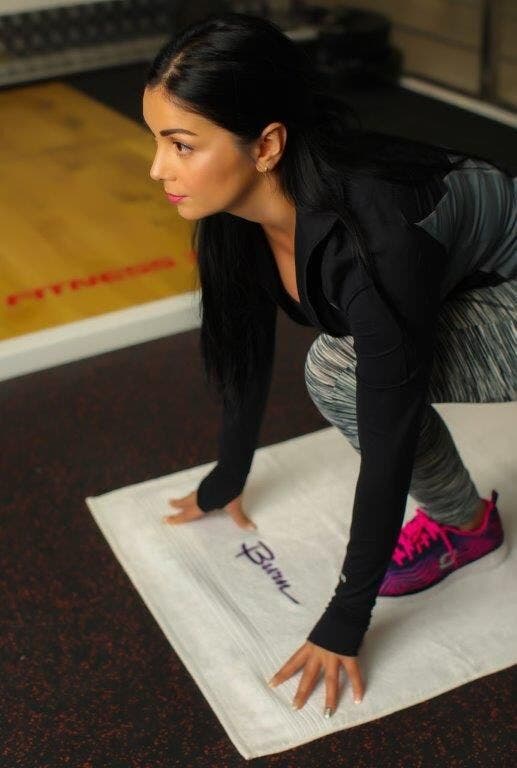 Are certain types of garments better suited to different workouts?
Cotton fabrics should only be worn for light workouts (like yoga) and stretching, where you won't sweat too much. For high intensity workouts, wear polyester and lycra fabrics, which absorb sweat.
Often tighter clothes are preferred over looser items for activities such as yoga and barre. Is this a general rule?
It really comes down to personal preference. There is no hard and fast rule that you need to work out in tight clothing. Women often like to wear tight-fitted clothes while working out so that they can see their body shape and notice their progress, or lack of. Personally, I hate tight clothes. I find them very uncomfortable and don't like the idea of fabric clinging to me. That's why, in our Burn collection, a lot of our tops are loose, breathable styles, which flatter all body types.
What are some of the biggest myths when it comes to activewear?
The biggest myth would be that only overpriced and expensive activewear is good quality. Affordable activewear can also be great quality. Also, fashionable doesn't always mean functional.
What are some of the biggest trends we'll likely see in activewear this year?
Pops of colour, neons, prints, crop tops and leggings with different prints and textured fabrics.
Which garments would you recommend for the following workouts, based on performance and ease of mobility?
Yoga: a tank top and fitted leggings.
Running: shorts.
Barre: fitted leggings.
HIIT: fitted clothing with dry fit technology to absorb sweat and keep the fabric dry.
Weight training: again, opt for fabrics with dry fit technology and enough stretch.