Sam Barnett, CEO of MBC Group, is set to make a unique attempt to swim 23 kilometers around The World Islands in Dubai, aiming to raise $100,000 for a charity organization.
Sam, who turned to swimming after he was told he could never run again, will be making the attempt on Friday, November 17. He intends to raise the money for Al Jalila Foundation, a philanthropic organization dedicated to transforming lives through medical education and research.
Accompanied by Nakheel support boats, a medical team and kayaks that will feed him water and energy gel along the route, Sam is anticipating a swim of around 12 hours.
Also read: Lunch with Sam Barnett: Of content, consumers and containing piracy
"I'll start at 5.00 am and with the help of the marine specialists at Nakheel will follow a route that will try to beat the tides and weave my way within the breakwater around the islands," Sam said.
The World Islands are a collection of 300 man-made islands mapped out as a globe, 6km from the shoreline. But with a circumference of 25km in the warm, salty waters of the Gulf and favored by numerous types of stinging jellyfish, this is going to be a challenge for Sam.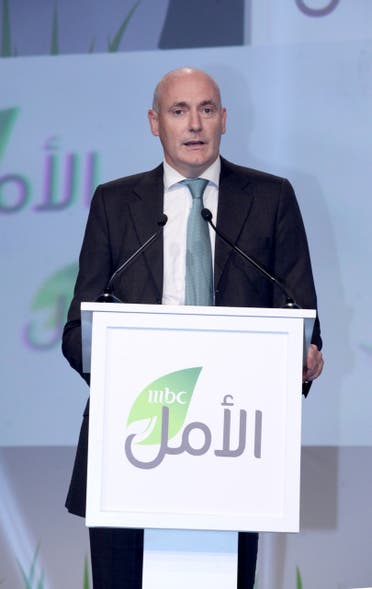 Chronic back pain
For Sam, swimming started as a means to defy chronic back pain.
He had been running for 15 years, starting with fun runs, then a half marathon, the Dubai Marathon, and the Marathon des Sables – a 6 day 240km run across the Sahara. Then something terrible happened.
"Running was pretty much what I did and I wanted to start again after these few weeks of intense back pain. The MRI results came back and it was confirmed; a degenerated and herniated disk in the lower back. The doctor looked me in the eye; "You'll need to stop running now."
Also read: Pirate TV: 47 'illegal' Arab stations taken off air
The fighter in Sam wasn't willing to give up though. "Many people get much worse news from their doctor, but I still felt pretty sorry for myself. What could I do now? So after a few despondent days in May 2014, I concluded that I needed to become a swimmer," says Sam.
As a Dubai resident for 16 years, the answer for him was obvious: "I needed to swim around the World".
Sam is also supported by the Dubai Sports Council, which promotes sporting endeavor and achievements in the Emirate.