A Saudi medical team has succeeded in reducing the weight of a Saudi girl, no more than five years old, by 20 kilograms in one month, without any complications on her health.
The girl, named Safia, weighed 85 kg because of what has been described as her inability to stop eating. The doctor who supervised her treatment, Hamed al-Oudaani, said she was suffering from the syndrome Prader Willi.
Prader-Willi (PRAH-dur VIL-e) syndrome is a rare genetic disorder that results in a number of physical, mental and behavioral problems. A key feature of Prader-Willi syndrome is a constant sense of hunger that usually begins at about 2 years of age.
A person suffering from Prader-Willi syndrome want to eat constantly because they never feel full (hyperphagia), and they usually have trouble controlling their weight. Many complications of Prader-Willi syndrome happen due to obesity.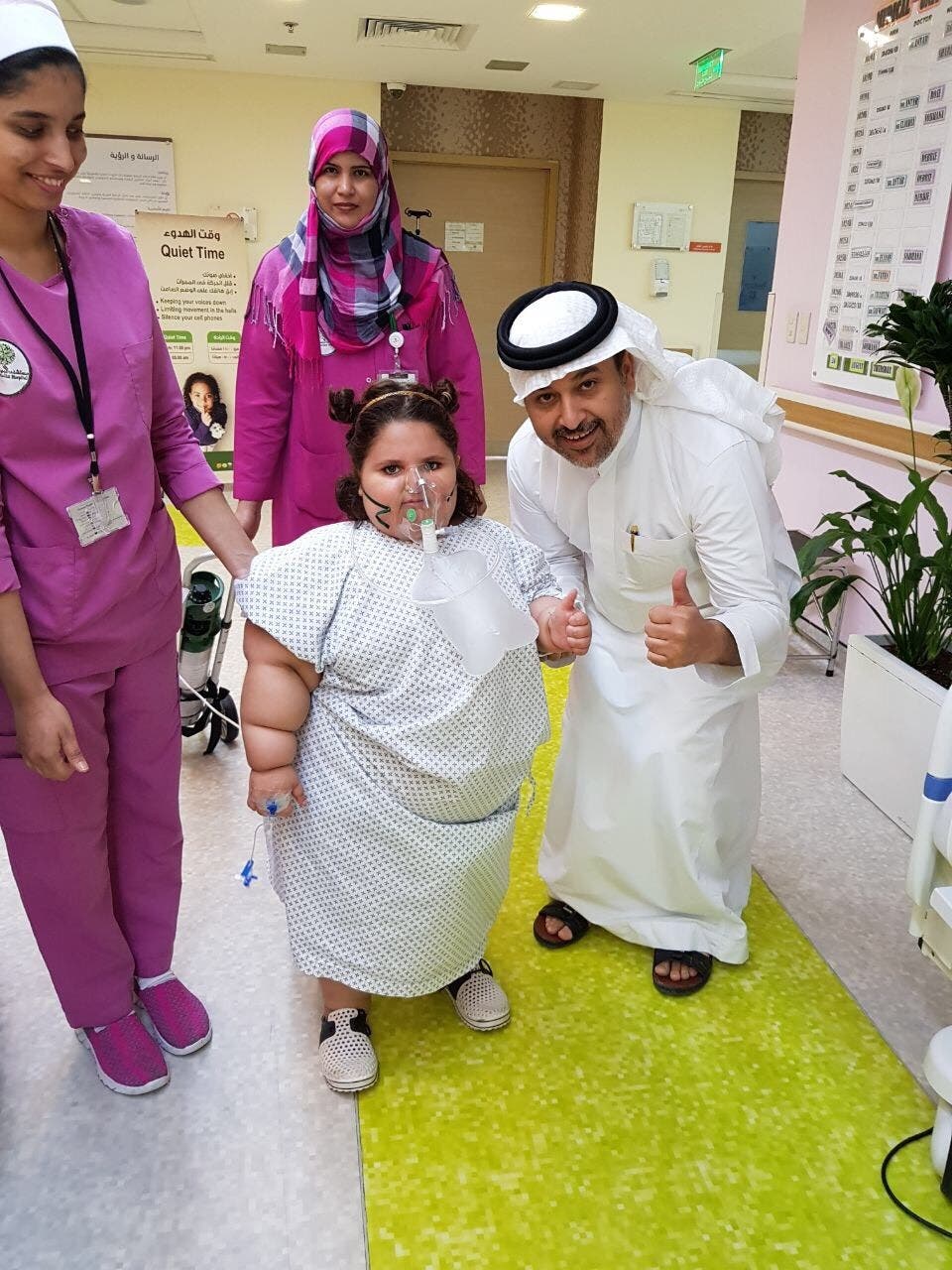 "After a three-month follow-up, the failure of the usual treatments, and the continued weight gain, and breathing difficulties, during sleep, we performed a gastric bypass surgery," the doctor said.
Dr. Hesham Sulaiman, who is a consultant and head of anesthesia, said that children with this syndrome pose a major challenge in anesthesia before surgical intervention because their cases are difficult and complex.
After the surgery, Safia was placed under a diet and a specific rehab. There is an improvement in her overall behavior with the loss of "excessive appetite" for food. She was able to walk normally without wheelchair, after losing 20 kilograms of weight in one month.
Doctors expect the weight to continue to fall to an ideal level.
Saudi couple help develop treatment for diabetes and obesity