Doctors who treat patients in the Middle East have expressed alarm at the misuse of antibiotics which are too readily available in the region with no prescriptions required.
The over use of antibiotics makes them ineffective in the long run as it makes bacteria in the body resistant to them. Therefore, it becomes difficult to treat certain illnesses. About 700,000 people die annually because of infections that cannot be treated.
Al Arabiya interviewed Doctor Conor Bowman, the Regional Stewardship at the MSF reconstructive surgery program in Amman, Jordan, to learn more about the misuse of antibiotics in the region, and how it can be treated.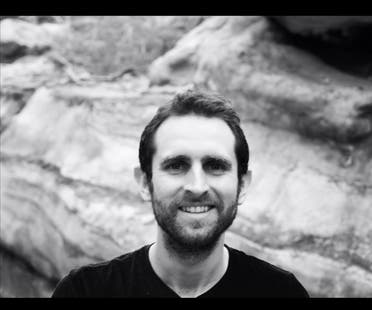 Al Arabiya English: How does antibiotic resistance occur? How does it negatively affect patients?
Antibiotic resistance occurs through the inappropriate use of antibiotics. When antibiotics are used, bacteria in the environment and bacteria inside and on our bodies, are able to 'learn' about the antibiotic, and they can change their DNA to create ways to resist or deactivate the antibiotic. This means they will no longer be killed by the antibiotic.
When someone is sick secondary to a bacterial infection, we must use antibiotics to treat them. However, often antibiotics get used for the wrong reasons.
For example, when someone is suffering from a viral infection (e.g. a common cold or episode of diarrhea), they are given antibiotics. Viruses are not affected by antibiotics; therefore, the patient is treated inappropriately, and we have allowed bacteria in the community to develop resistance.
Sometimes the wrong antibiotic is prescribed. For example, very broadly speaking, antibiotics likely to treat infections of the head and neck shouldn't be used to treat infections of the genitourinary tract, however often the wrong antibiotic is prescribed. Concurrently, antibiotics are stopped and started by patients, or antibiotics are prescribed at incorrect doses or for the wrong duration. This all contributes to antibiotic resistance.
Other ways antibiotic resistance occurs is through unlimited access to antibiotics. In countries where patients have free access to antibiotics, inappropriate antibiotic use increases exponentially and so this too contributes to resistance.
Additionally, antibiotics are misused in other industries, such as agricultural and farming industries.
Patients who are infected with antibiotic resistant bacteria usually have a delay in having their infections treated (as incorrect antibiotics are used initially), are put at risk of dangerous side-effects of 'second-line' antibiotics, which are usually more toxic than other antibiotics, and ultimately have increased morbidity and mortality. An estimated 10,000,000 people are expected to die from resistant infections by 2050.
Al Arabiya English: Syria and Iraq have higher rates of antibiotics resistance, why? The Middle East in general has high rates of resistance, is there a specific reason for that? Is it because we have war-torn areas, higher number of patients and therefore higher use of antibiotics that create the resistance?
Many countries in the middle east have very high rates of resistant bacteria. It is very likely that warfare has contributed to this. When people are wounded, they are likely to develop skin and bone infections, and this leads to an increase in antibiotic consumption. In unstable places, where there is no resource to test the bacteria for resistance, antibiotics are essentially selected without knowing whether they will work or not.
Al Arabiya English: What have they done or what could be done there to lower it? Do the ongoing crises in these countries have anything to do with the growing resistance bacteria?
What we need to do to is make sure we use antibiotics appropriately. This involves 3 main pillars. The first is that we need to first ensure we take samples of the tissue infected by bacteria (skin, bone, blood, urine samples for example) so we can see their resistance patterns. This involves having strong laboratory services with specially trained staff.
The second pillar is stewardship of antibiotics. Once we know the resistance, we can make sure to use the correct antibiotics to treat and get rid of the infection. It also allows us to know the resistance patterns of bacteria in the community. By using the correct antibiotic, delivered via the right route at the right dose, for the correct duration, we will be able to limit the spread of antibiotic resistance.
Lastly, the third pillar is infection control. We must make sure in healthcare services and in general, we are always observing strict hand hygiene protocols such as deep cleaning and hand washing.
On top of this we need to be supported by the government in our aim to stop the spread of antibiotic resistance, as well as providing education on resistance to healthcare professionals and the population at large.
Antibiotic resistance is a serious issue facing the middle east, and the world, and steps must be taken immediately to challenge this threat.