A rose red syrupy drink called Rooh Afza, or Soul Refresher, is the flavor of the holy month of Ramadan across India, Pakistan and Bangladesh, quenching the thirst of devout Muslims during iftaar at the height of scorching summer.
The century-old fruity-flowery drink – with a mysterious mix of ingredients which has never been fully disclosed – is part of sub-continental folklore, a la Vimto that's so popular in the Middle East or the Lebanese brand Kassatly Chtaura.
There are references to Rooh Afza in many Bollywood movies and its popularity is by no means confined to fasting Muslims, though sales do spike up by about 20-25 percent in Ramadan.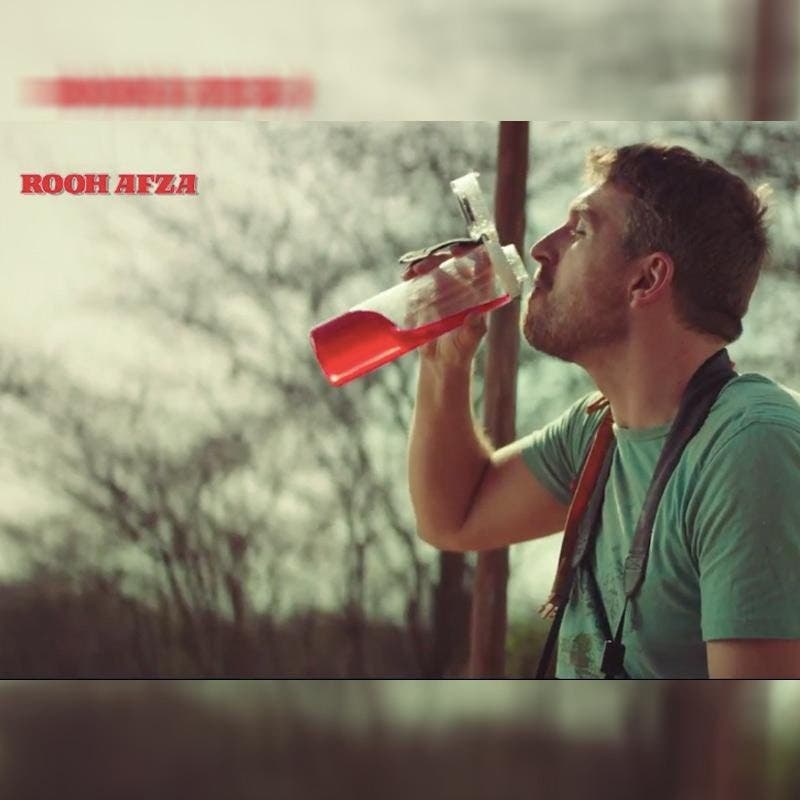 Consumers regardless of faith seem to crave for it during the hot summer months in south Asia – including jail inmates. The Indian Express reported last week that Pawan Kumar, a 22-year-old inmate in Delhi's Rohini jail, was strangled to death by convict Rajneesh Gupta during a brawl over Rooh Afza.
Going back a century
Rooh Afza was launched in 1907 by Hamdard Laboratories, a pharmaceutical firm specializing in herbal healthcare products.
Hamdard is Urdu for "a companion in pain"; the Delhi-based firm has best-selling products like Sualin, Safi, Cinkara, Jigreen, and Rogan Badam Tel (oil) which fly off the shelves from 500,000 outlets in India but Rooh Afza leads the pack.
Hamdard's turnover last year was roughly $105.2 million, up from $90.18 million in the previous year with Rooh Afza accounting for more than 50 percent of the concentrate syrups market and half of Hamdard's total sales.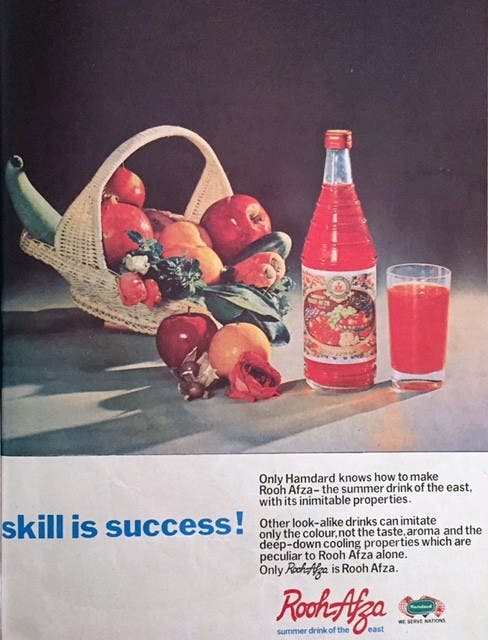 In 1947, when the sub-continent was divided into India and Pakistan, Hamdard founded by Hakeem Hafiz Abdul Majeed in Delhi, split too.
One of his sons, Hadeem Mohammad Said migrated to Karachi where he set up Hamdard Pakistan, while another son, Hakeem Abdul Hameed, took Hamdard to great heights in India where it ultimately turned into a non-profit trust. The branch Said established in Dhaka in 1953 became Hamdard Bangladesh in 1971.
Hamdard Pakistan is currently in the news for serving free Rooh Afza to the public in Karachi for iftaar and taraveeh (special Ramadan prayers). The free distribution, in fact, started well before Ramadan, to combat the heat wave as the mercury climbed.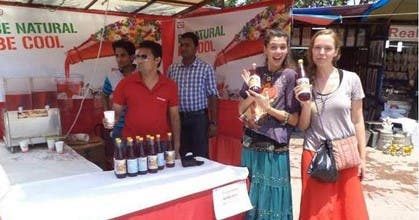 Safeguard against heat stroke
A Hamdard spokesman was quoted as saying that chilled glasses of Rooh Afza shielded people from sun stroke across the sprawling metropolis. According to Hamdard, Rooh Afza is much more than just a cola as it has medicinal and nutritional value, which are crucial for the human body especially to withstand heat.
The company hasn't ever officially revealed the soothing drink's configuration, but according to one report, it's the essence of "13 herbs, vegetables, and fruits, such as rose, mint, coriander and wine-grape raisins".
The older generations in the three countries are hooked to Rooh Afza but the challenge before its makers is to entice youngsters exposed to a multinational array of drinks. To attract trendy hipsters, Hamdard India has launched a television campaign.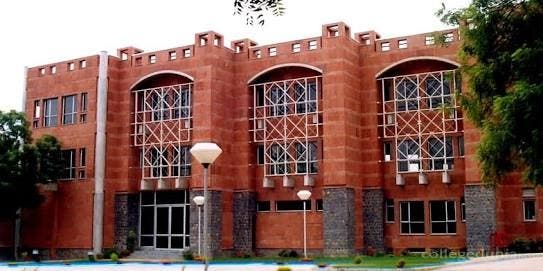 Tapping into a very popular song Yeh hai Bombay Meri Jaan (this is Bombay my dear) from the Bollywood classic CID, the campaign appeals to this segment of its consumers.
In Pakistan, a minute-long ad film shot in Lahore, Dubai and the US has just announced that the country's most cherished drink is now available across 33 countries and harps on the joy of sharing and connecting with loved ones across the globe – especially in month of Ramadan.
The fierce loyalty the 111-year-old drink commands is evident from a new post on social media: How long do you think it will be before Starbucks discovers Rooh Afza and releases a Mughal Pink Rose Frapuccino?