It is a time-honored tradition around the world to bake sweet treats during a festival – whether it's Christmas cakes, or Diwali sweets. Eid, of course, is no different, with Muslims around the world celebrating with baked goods that typify the festive season.
While there are different signature cookies from different regions – we're looking at you, Ma'amoul from the Levant, and Kahk from Egypt – one historic biscuit from the Indian subcontinent has turned out to be a sleeper hit when it comes to Eid festivities.
What the humble 'naankhatai' has in common with other Eid cookies is its rich buttery composition.
The brittle crumbly biscuit can be traced back to 17th century Gujarat, India, when there was a Dutch settlement in the region of Surat. A bakery, run by Parsis – a family named Dotivala claims to have invented it – came up with a way to deal with dwindling demand for its breads by converting stale, dry bread into a crisp biscuit for dipping in tea. This ingenuity gradually morphed into the sugary cookie it is today, and acquired this name – which literally translates into 'bread biscuit' (naan is the Mughlai word for bread, and khatai is the Afghan word for biscuit).
The golden blonde spice-inflected shortbread biscuit traveled from Surat to Bombay (now Mumbai), then further afield into Pakistan and across the rest of the subcontinent region and beyond, to become a popular everyday snack. It is also an easy Eid essential in many households – the perfect pick-me-up when friends and family come visiting.
Dubai-based South African food blogger Fathima of Tableforfive.me recalls naan khatai always being made for Eid. "Naan khatai is made usually for Eid in South Africa, and I assume that the South African version has been adapted from the Indian cookie over the years to suit the palate," she says. "As long as I can recall, we've had it on our Eid tables."
The key to mastering the perfect biscuit is getting those 'perfect cracks' on the surface. "I learnt to make it in my teens, and it took some practice and a lot of rolling when I began to make it but I've managed to master them now!" she says.
She recommends making it with natural, unprocessed and if possible, organic, ingredients to achieve the best quality, and as with any such high-sugar, high-fat food, to consume it in moderation.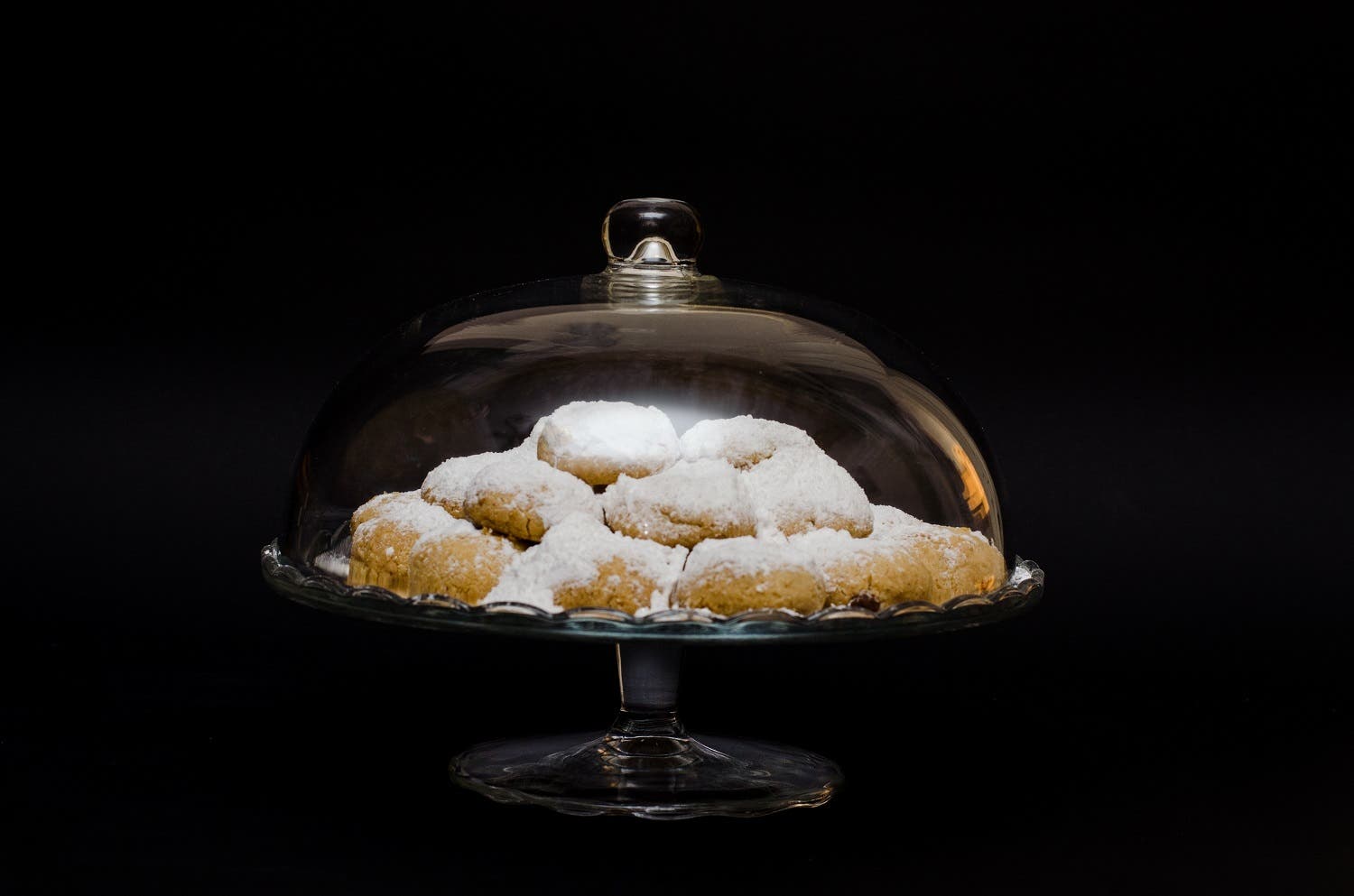 Here she shares a recipe for naan khatai that she makes, inspired by food writer Mariam Mahomedy's version, which is flatter and crispier than the traditional one. Feel free to adapt the spices to include variations such as crushed pistachio or almonds, or embed a cashew on the top before baking as a tasty garnish. Just make sure you follow her serving suggestion – "it's the perfect tea dunker!"
Recipe
Naan khatai
Ingredients
• 250g butter
• 1½ cups sugar
• 2 egg yolks
• 3 tbsp semolina
• 3 tbsp condensed milk
• 1 tsp cardamom
• ½ tsp nutmeg
• ½ cup of oil
• 1 level tsp bicarbonate of soda
• 2 tsp baking powder
• 4-4 ½ cups flour

Method
1. Cream butter and sugar well and add egg yolks.
2. Add the semolina, condensed milk, cardamom and nutmeg. Then, add the oil and beat well. Add the baking powder and bicarb.
3. Make a soft dough with flour. Form into round balls. Lightly press down and bake at 180C until light brown.