Some find that they have gained weight throughout Ramadan and usually follow specific diets or meal plans in order to lose the extra weight. When doing so, they often mistakenly opt for high-carb foods as snacks, which makes their weight-loss journey difficult.
WebMD, an online site that publishes medical articles as well as information pertaining to drugs, provided a list of alternative low-carb snacks healthier snacks that aid weight-loss.
Apples with cheese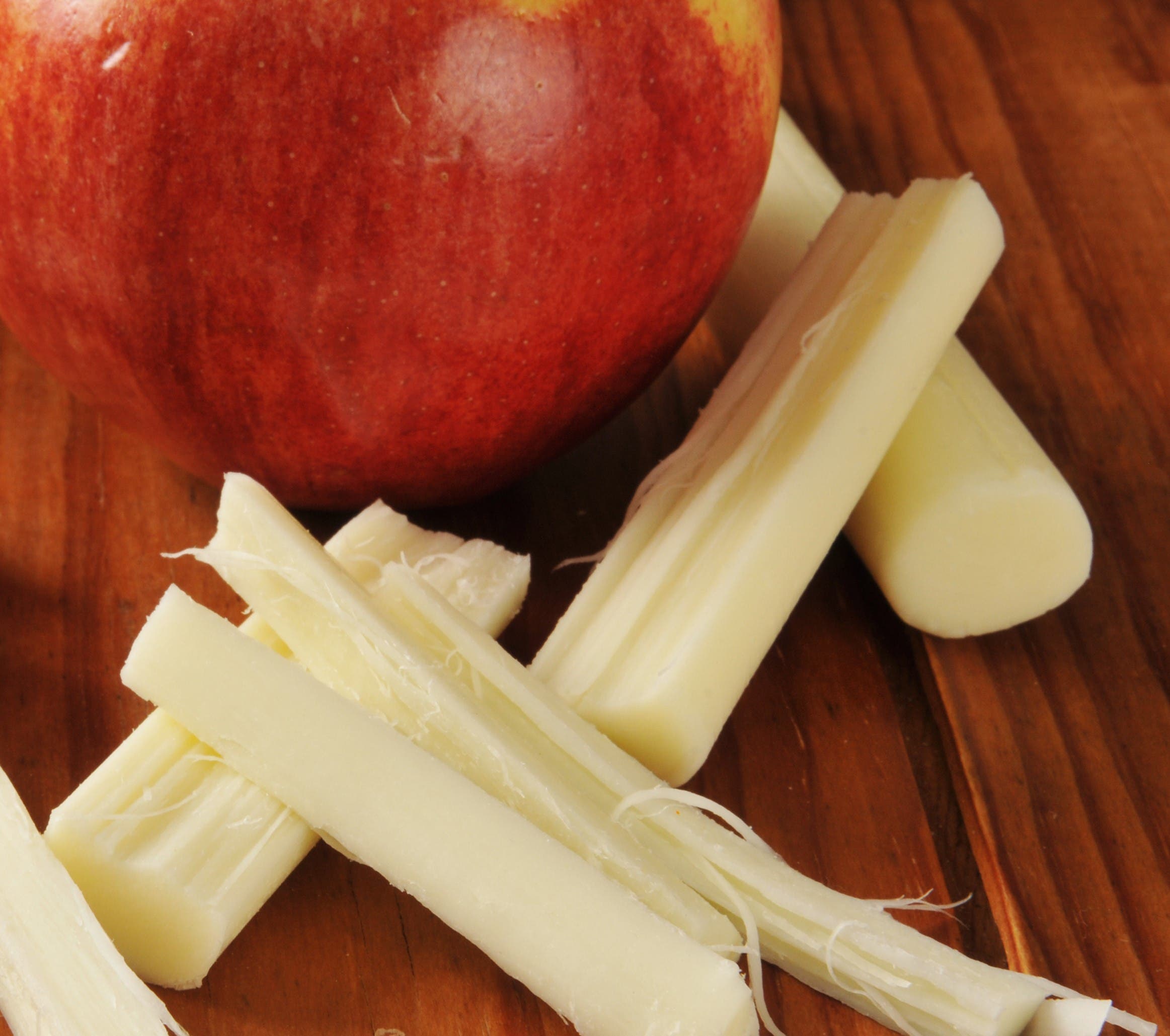 Pairing half a cup of apple slices with string cheese creates a filling and balanced snack, which add up to 10 grams of carbs. The combination of sweet and salty flavors satisfy your taste-buds while the healthy balance keeps you satisfied.
Avocado on rye crisps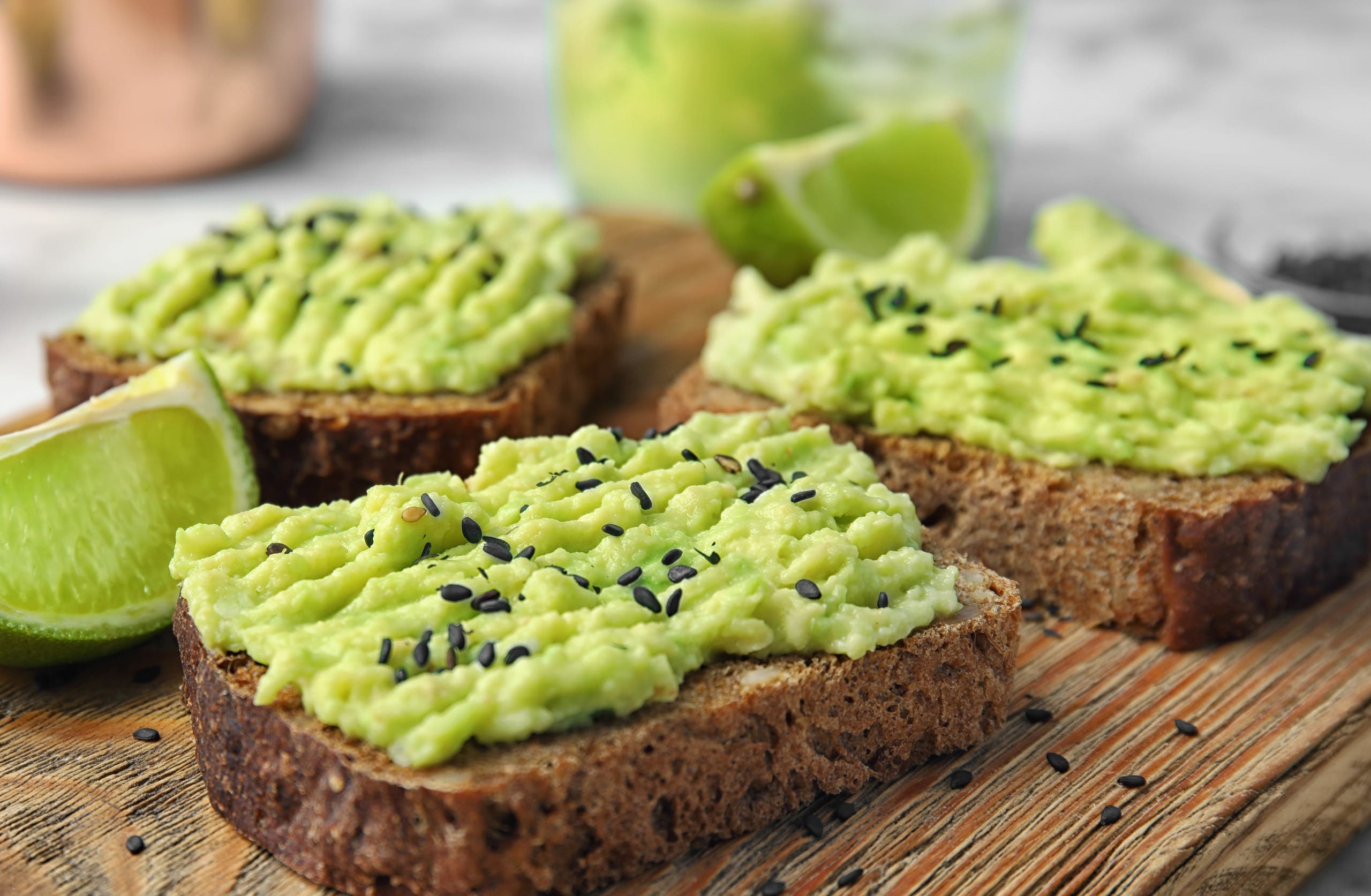 Spreading a quarter of a mashed ripe avocado on two rye crisps combine both creamy and crunchy flavors in just under 20 grams of carbs. The avocado is loaded with healthy fat and the rye-crisps can be a good source of fiber.
Yogurt and cucumbers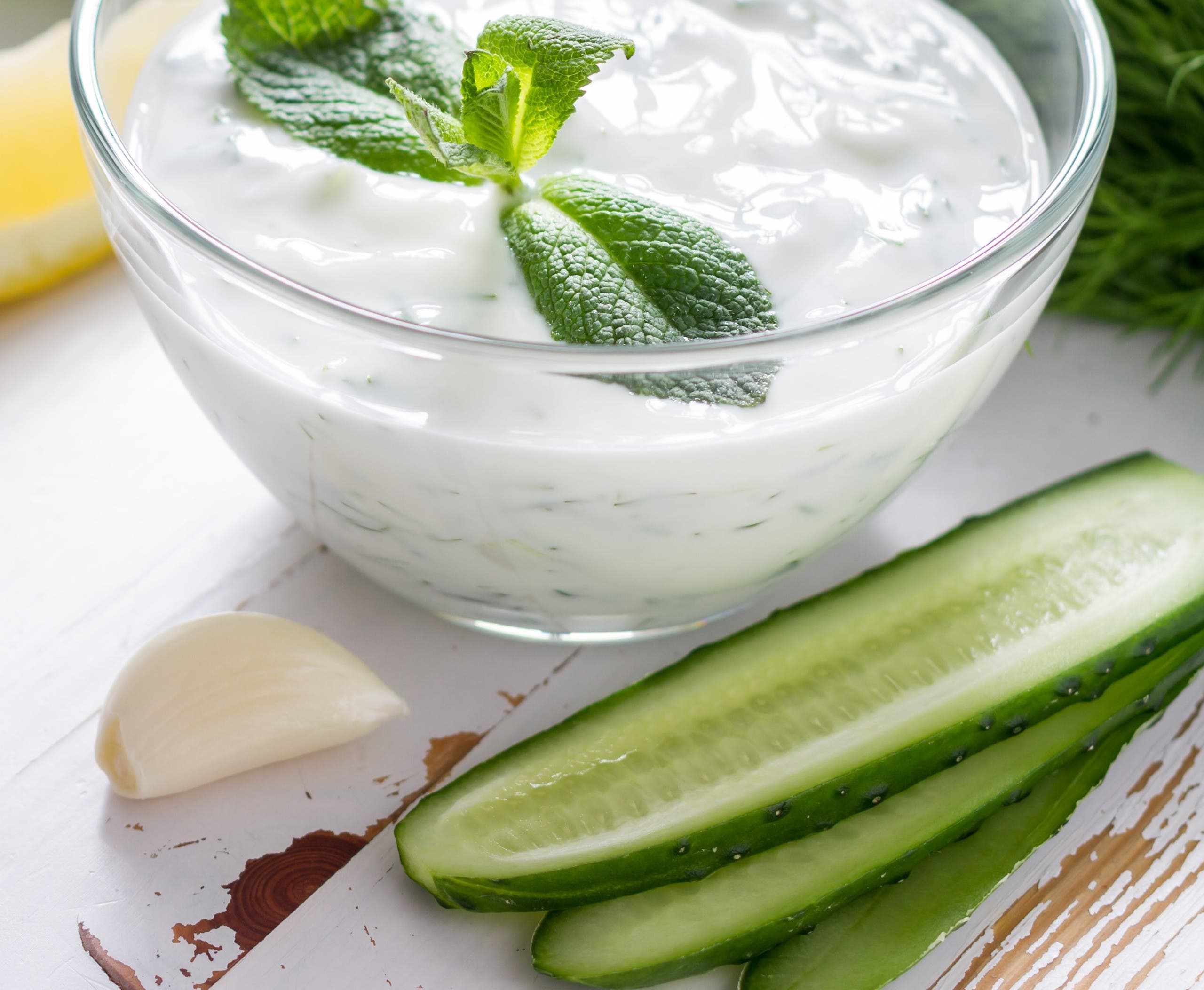 You can side 1 cup of cucumber sticks with a cup of a low-fat plain Greek yogurt dip, adding a savory flavor to your vegetable with just 12 grams of carbs as well as 20 grams of protein. You can also make a cucumber yogurt salad and add just dose of lemon and some pepper to compliment the flavor.
Turkey-lettuce wraps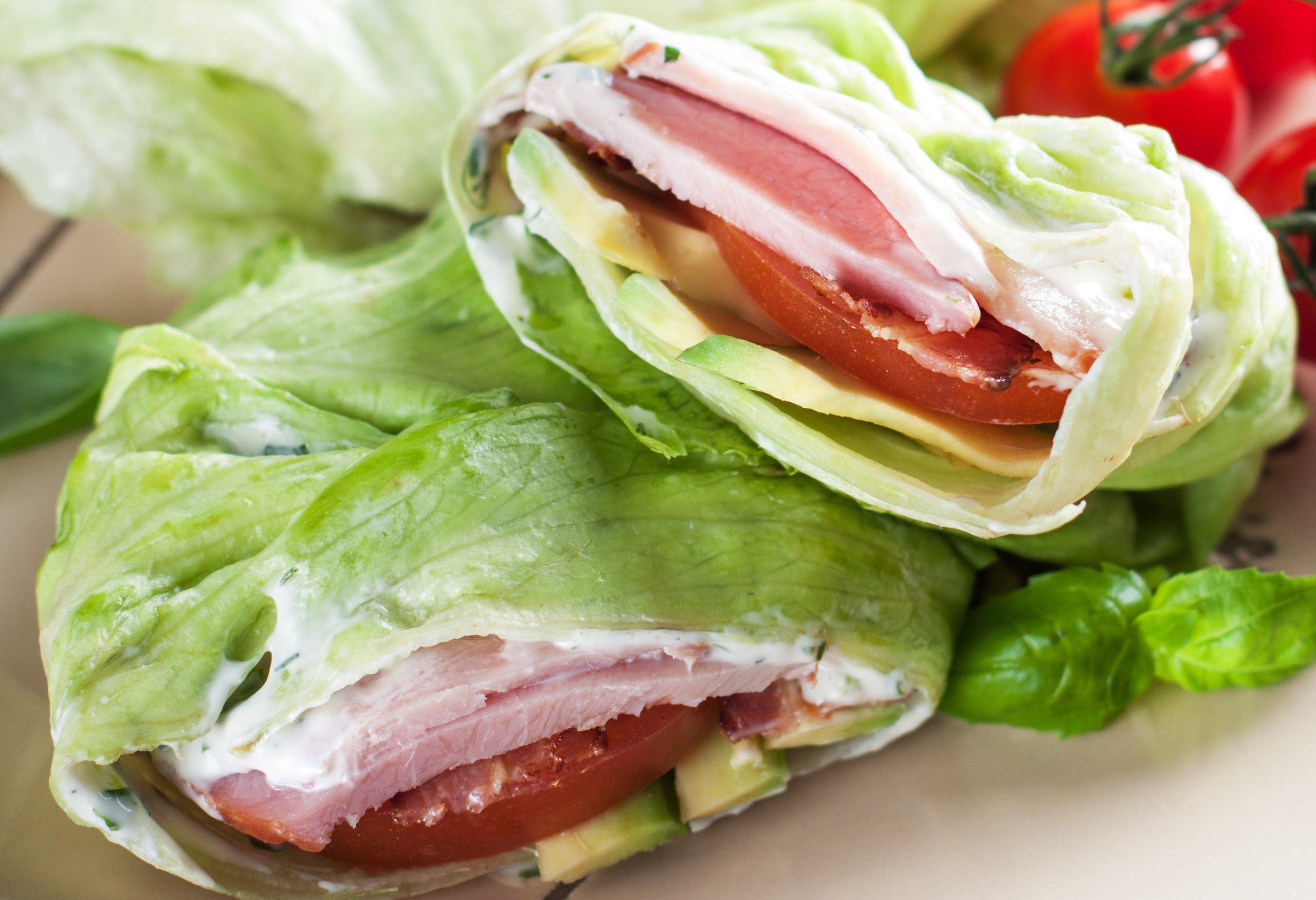 Rolling 28 grams of sliced turkey in lettuce leaves with a touch of mustard is a light and fitting protein-packed snack with just 3 grams of carbs.
Healthy beef jerky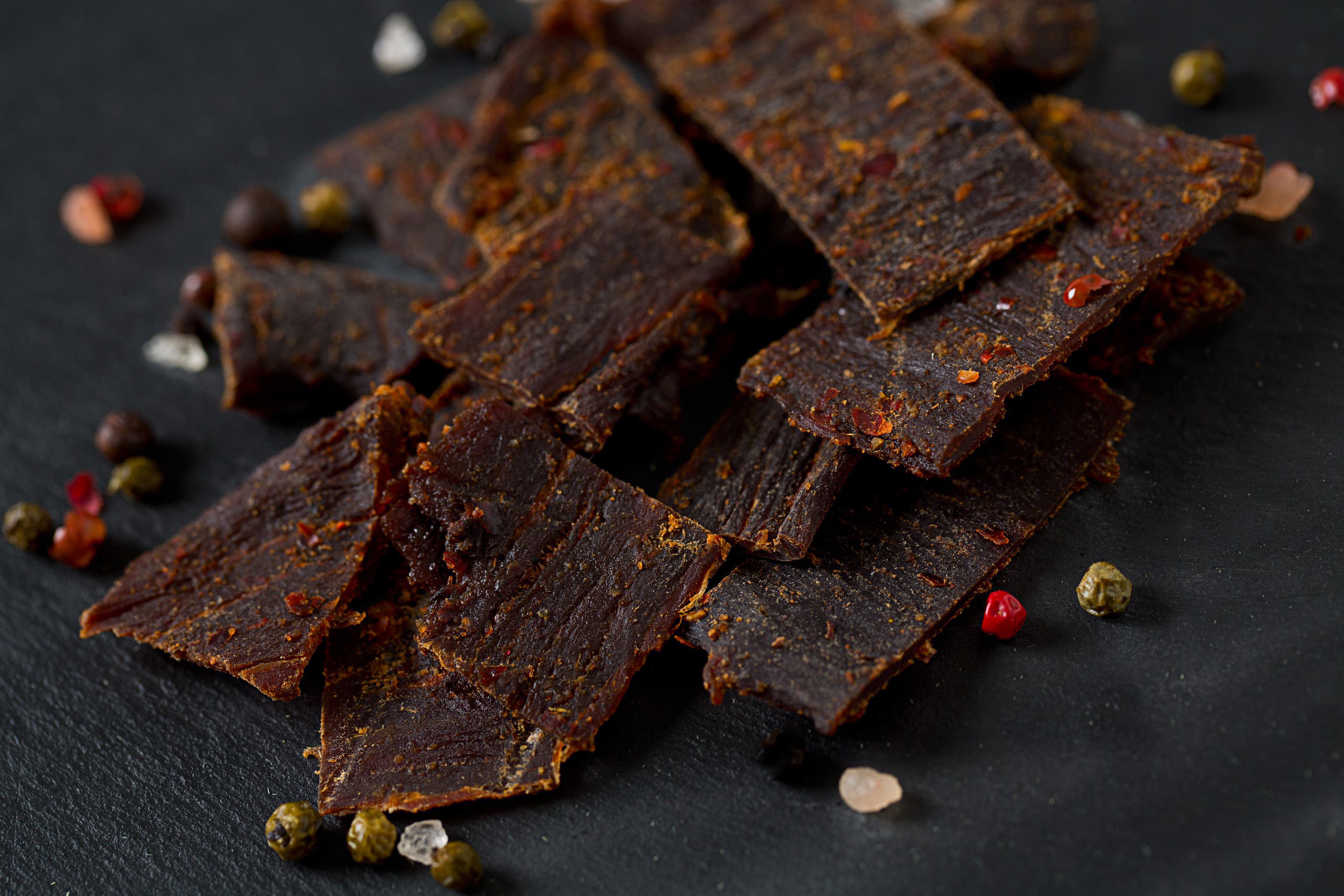 Beef jerky that has not been overly-processed, usually made from grass-fed beef, can be a perfect flavorful snack with just 10 grams of carbs per 42 grams jerkies (one serving).
Hard-boiled eggs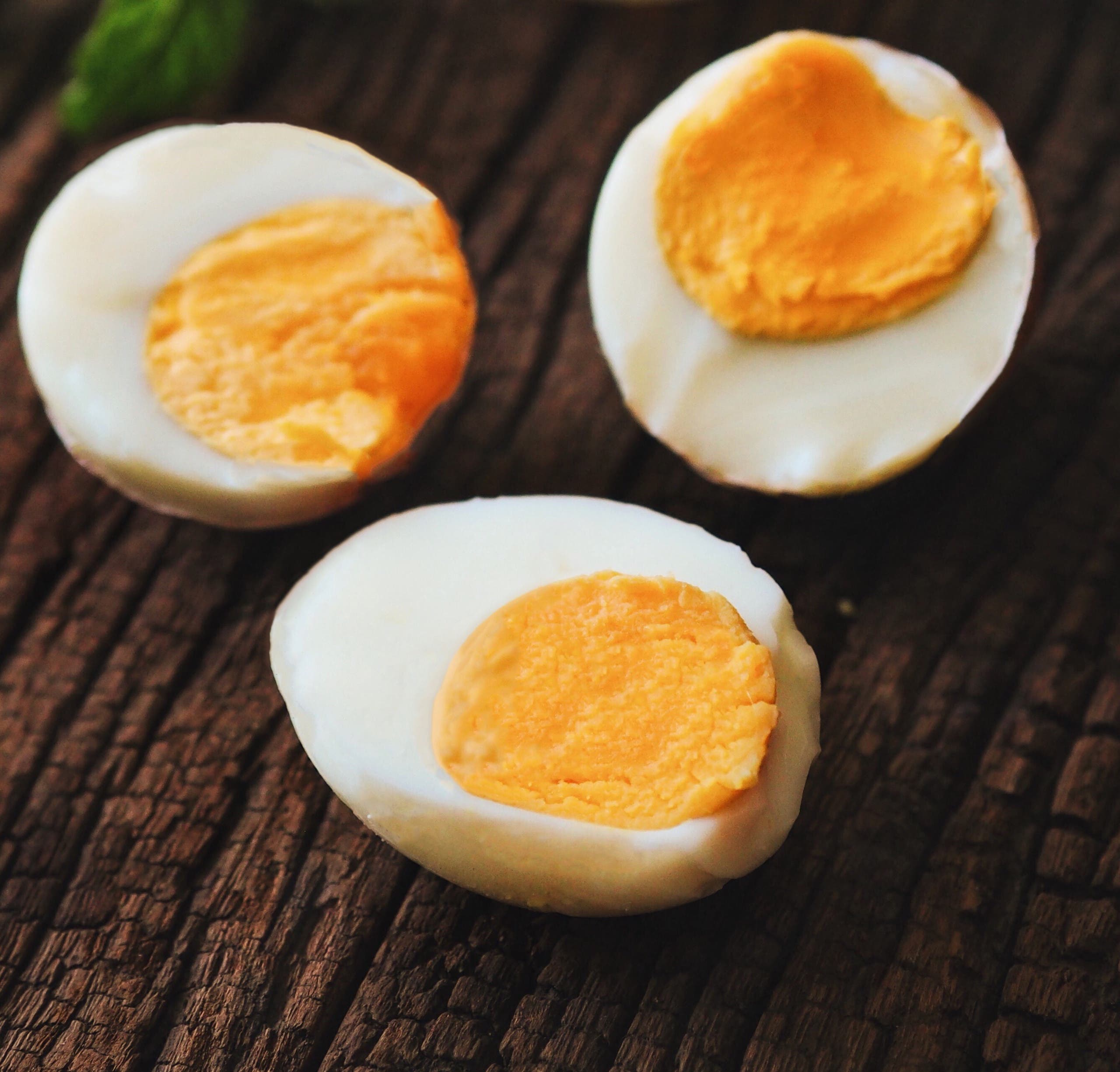 Hard-boiled eggs are amazing go-to snacks with just 1 gram of carbs. Flavoring them with some hot sauce spices up your protein-based snack.
Almonds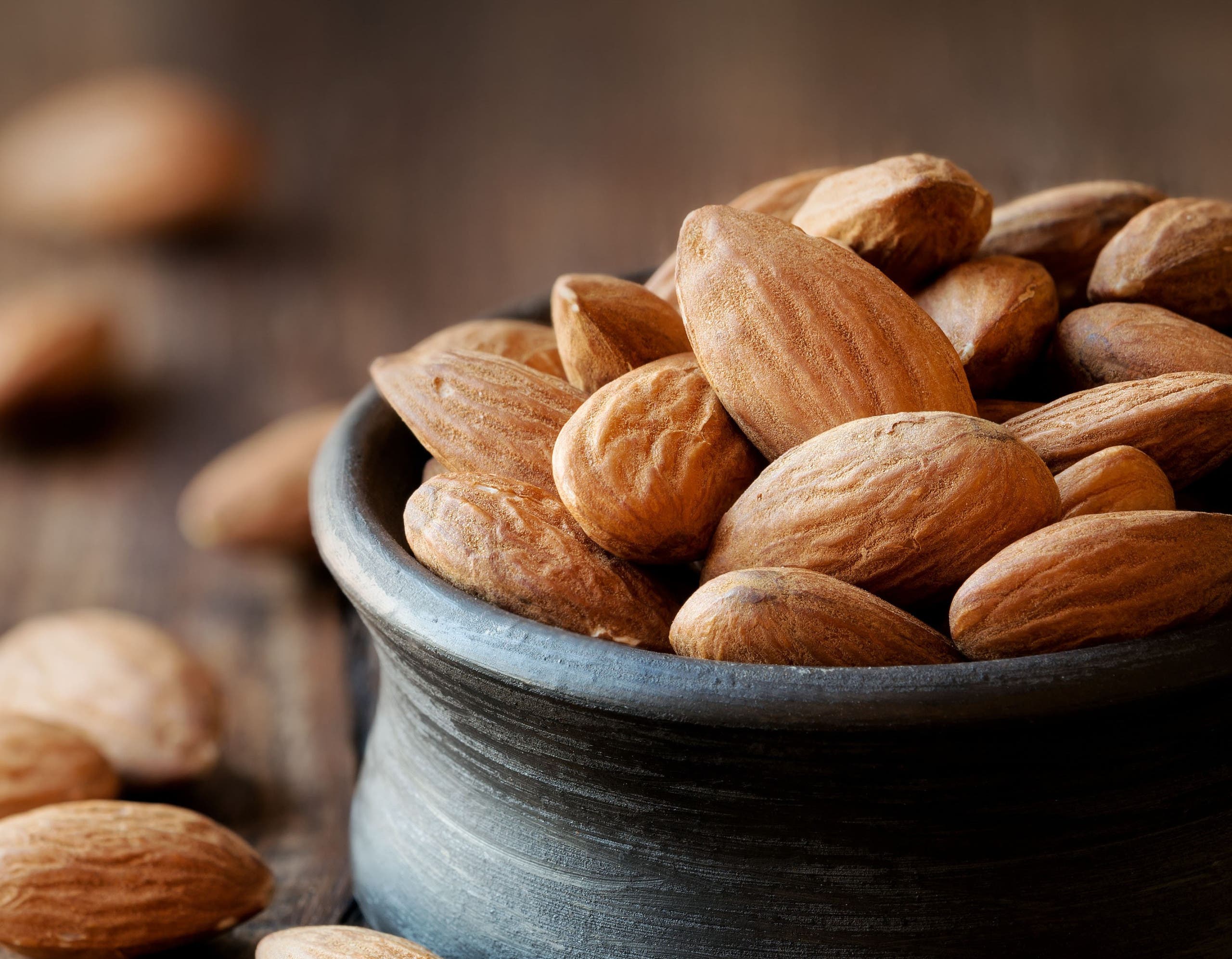 Nuts are packed with healthy fats and protein, making them a filling and satisfying snack. Almonds are often considered a good snack for its high protein content. Just 20 grams of almonds also provides a good dose of Magnesium in under four grams of carbs.
Kale chips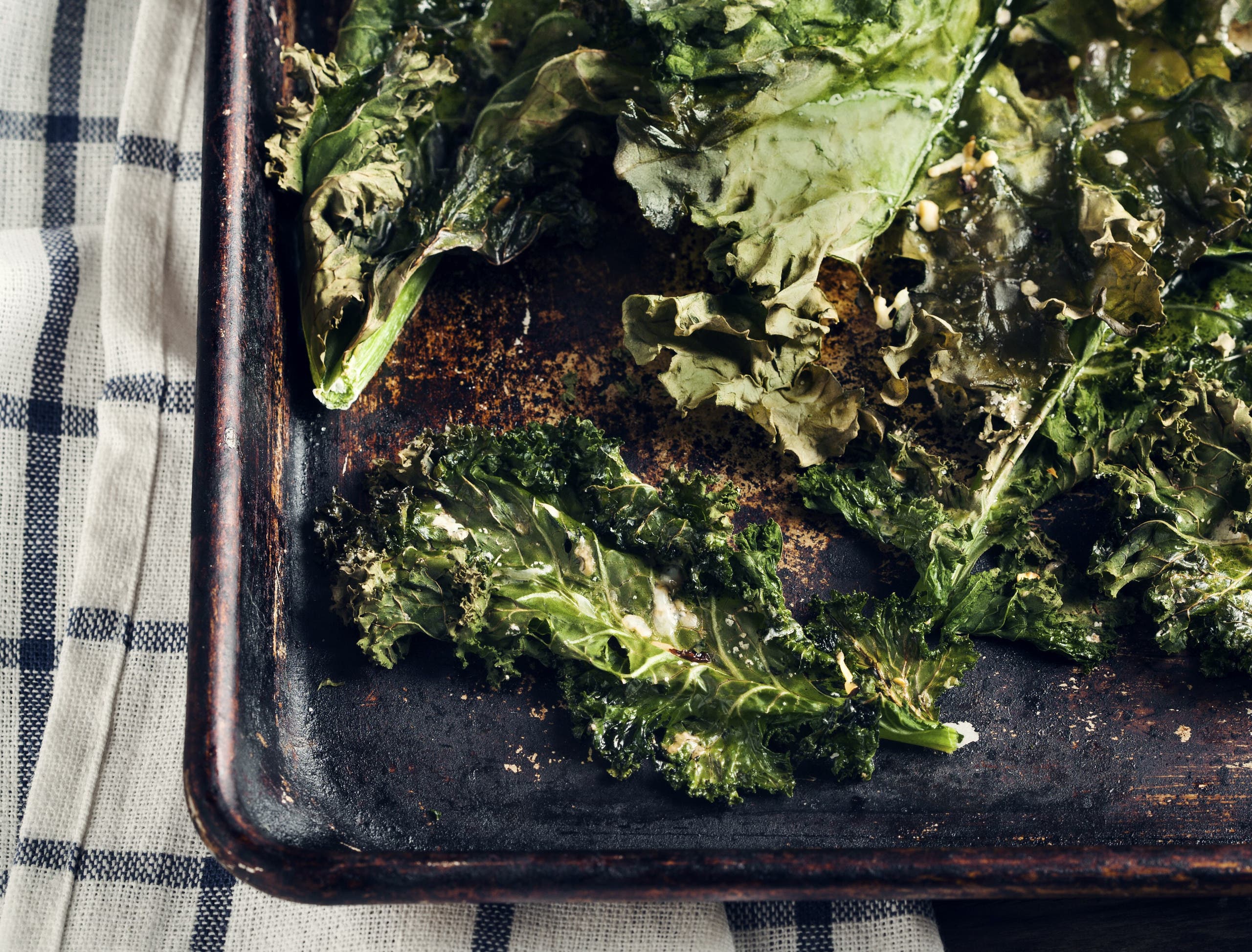 Contrary to some beliefs, kale make delicious chips that can be made at home or purchase ready ones at the store, which often have less than 10 grams of carbs. At home, tear up some kale leaves, rinse and dry them. Then, flavor it with a tablespoon of oil and ¼ teaspoon of salt before roasting it in the oven for 20-25 minutes at 300° C.
Hummus and red bell pepper stripes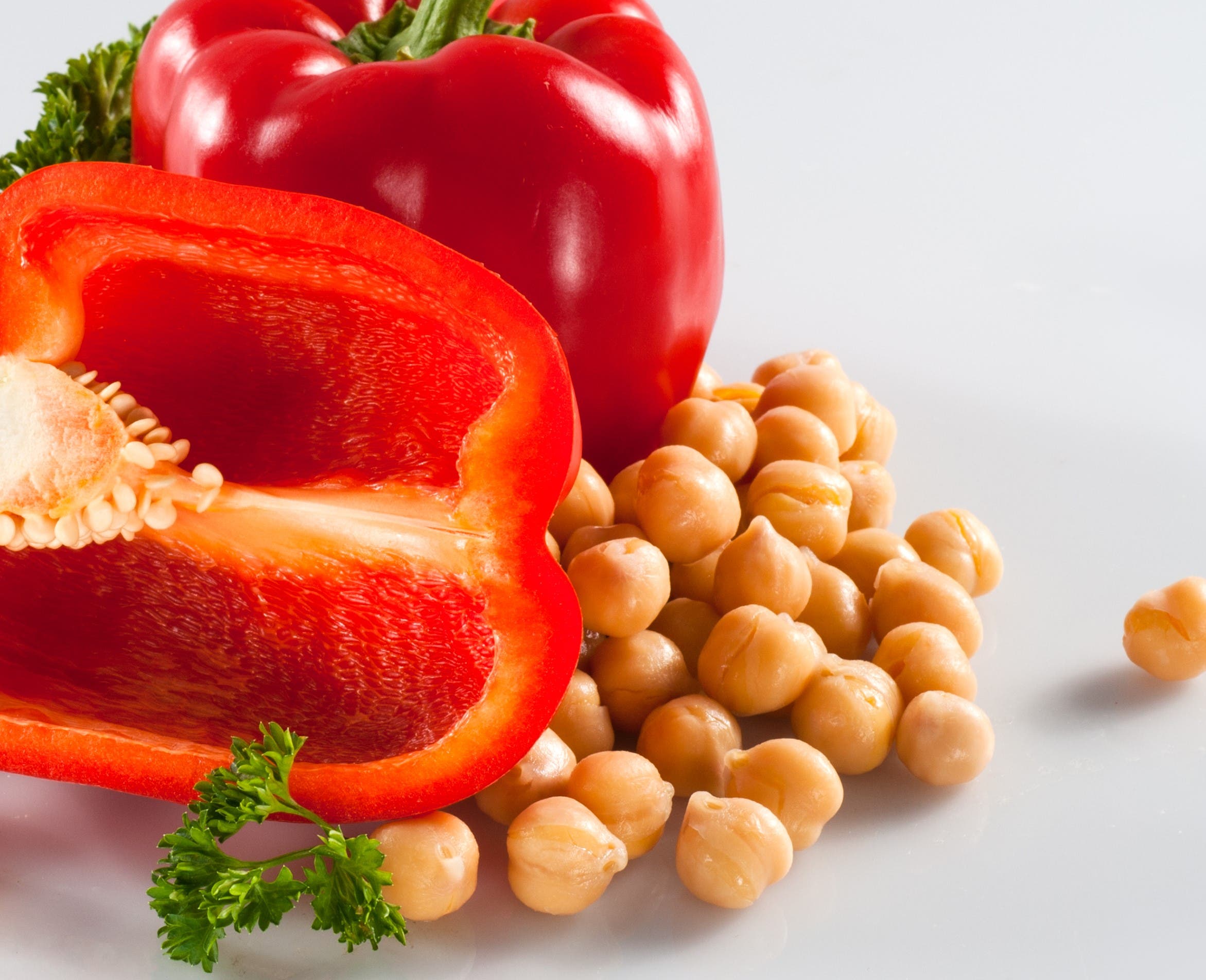 Hummus is loaded with protein and healthy fat, which is it a great snack. It is a good dip for any vegetable, including red bell pepper. Pairing ¼ cup pf hummus with a slices of one red results in a filling snack with just 16 grams of carbs.
Tuna-stuffed tomato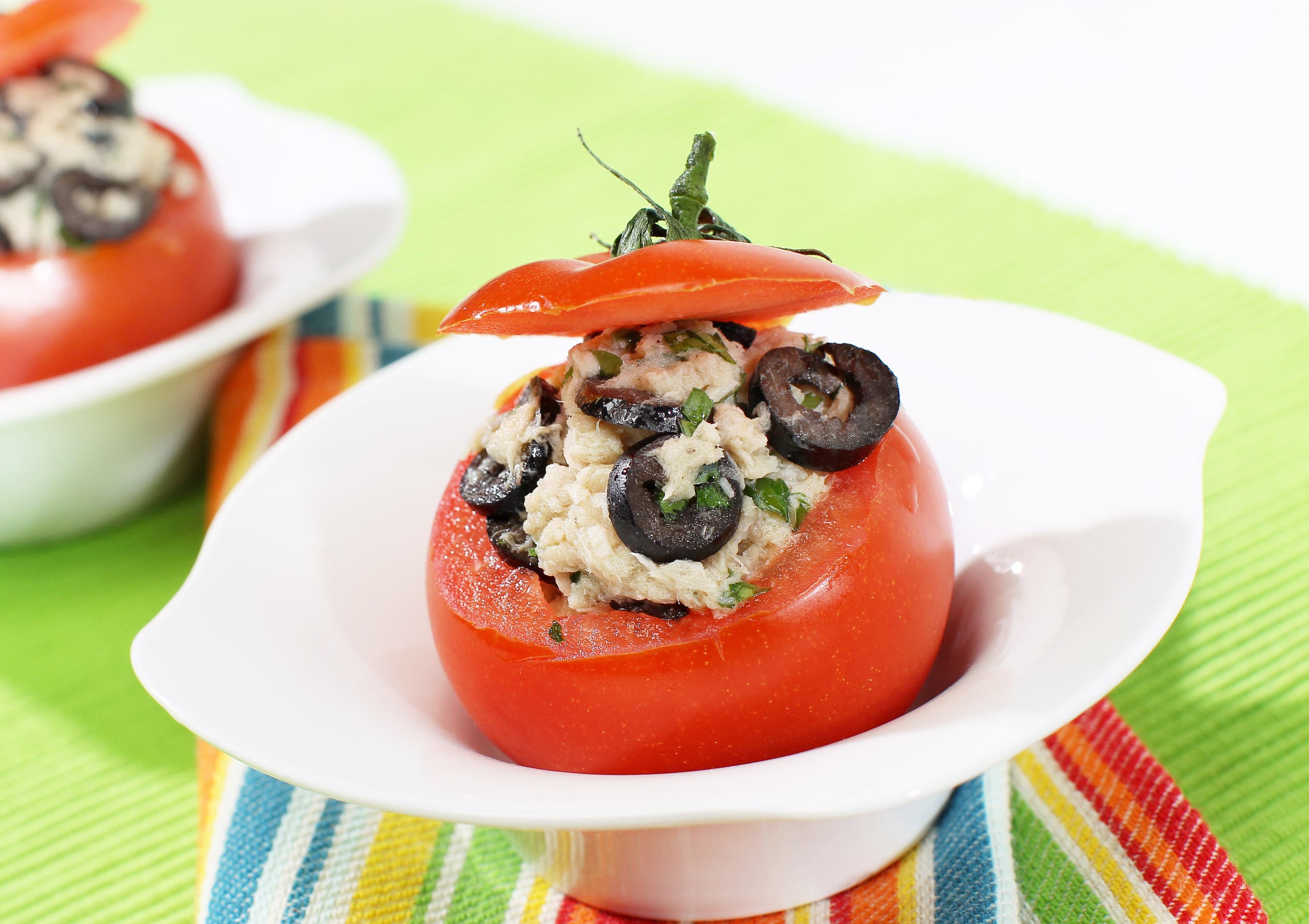 Stuffing a ripe tomato with 85 gram of tuna is a protein-filled snack with only 3.5 grams of carbs.