Nouf Marwaai prefers to call yoga a "wellness sport". Saudi Arabia's first woman yoga master was awarded India's civilian honor, Padma Shree, on 15 August 2018.
However, Nouf's story goes beyond yoga. She has had a long struggle with health conditions and has defeated lupus as well as cancer, all armed with yoga. Nouf sees yoga as a liberating factor that rids one of mental disturbances (Chitta Vritti) and other psychological stress factors.
"If the Individual is free from physical ailment and laziness and mental disturbances they will create a healthy and free society," Nouf told Al Arabiya English.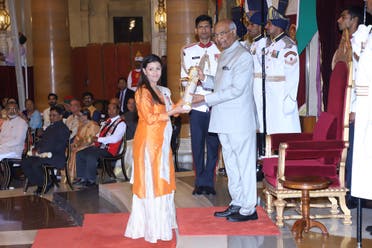 When Nouf's yoga journey began, she was motivated by her determination to fight ill-health. "In the year of 1998, I was not allowed to do a lot. I had excessive joint pains, muscles pains, body pains and much more," she said.
It was then that Nouf discovered yoga asanas (positions). "I thought may be if I can practice yoga I can do something without hurting my joints and my body. That's how this journey started," she said.
The second big struggle for her was finding a yoga instructor in Saudi Arabia from whom she could learn to practice the right way.
"I had to travel a lot to learn and practice and then obtained a license to open a yoga studio. There was no classification of yoga in those days," says Nouf.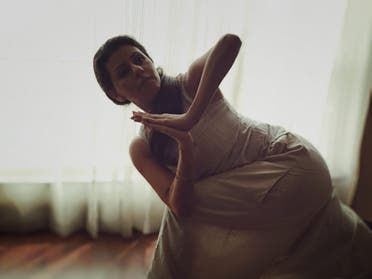 "The scenario is completely different today. I am still learning in India and we have a yoga studio in Saudi Arabia and have a teacher's license," she says.
Nouf praises the reforms initiated by Saudi King Salman and the way Crown Prince Mohammad bin Salman is running the country. According to Nouf, lives of women in Saudi Arabia have changed and they are being empowered in every field.
She also praises Princess Reema bint Bandar Al Saud, President of the Community Sports Federation. "If it was not for Princess Reema,I don't think it would have been possible to get yoga approved as a sport," says Nouf.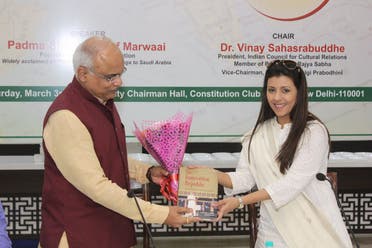 A great honor
Receiving Padma Shree has been "a great honor" and a "big responsibility" for Nouf. "I am very thankful for the trust Indian government has shown by giving me this award as appreciation of my work in the field of yoga", she says.
Nouf says she will never stop practicing and promoting yoga because this is what she has been doing for two decades. She has also received Yoga Ratna award from Asian Yoga Federation and Yoga Person of the Year award from an Indian NGO.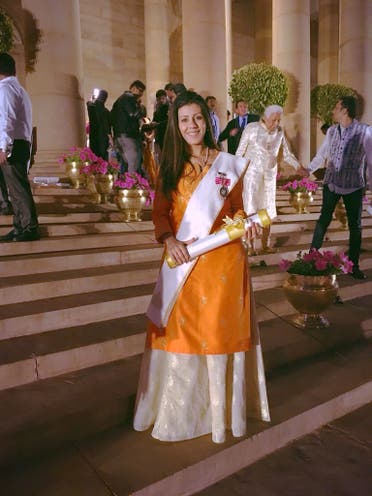 "In Saudi Arabia few people know about yoga and see it as meditation. I have to explain to them how it is different from meditation. They are eager to know and ask more questions," she says.
According to Nouf, people in Saudi Arabia are curious about yoga and ask questions about it. She also highlights the misconceptions related to yoga and Islam.
"Asanas are names given to sequence of actions due to a specific cultural backgrounds and not a single yoga school makes you do these positions facing the sun or do any worship. Yoga is practiced only for physical and mental wellbeing," she says.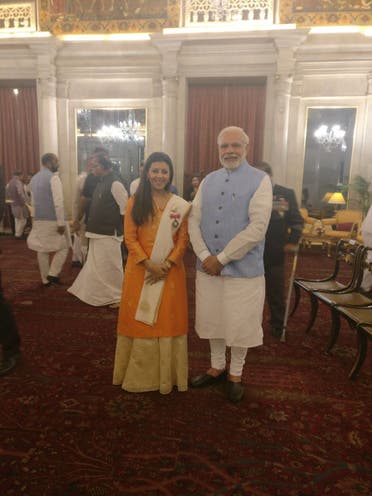 India's Prime Minister Narendra Modi has also invited Nouf to contribute in the campaign named Beti Bachao and Beti Padhaao (save and educate daughters).
"I always wonder how I survived. I started practicing yoga and my whole life changed. I was diagnosed with cancer in 2014 but I was not scared because I had already battled with lupus and it had no treatment," says Nouf.
"So cancer was not a monster for me because I have a tool in my hands called yoga. Yoga is the need of the hour because it is a costless holistic wellness," she says.