For the second year in a row, Dubai Crown Prince Sheikh Hamdan bin Mohammed Al Maktoum has challenged residents of the UAE to take up physical activities with the Dubai Fitness Challenge.
The challenge is part of the initiative to make Dubai the most active city in the world and will run for 30 days with sport events being organized all over the city encouraging residents from all ages to get moving for at least 30 minutes every day.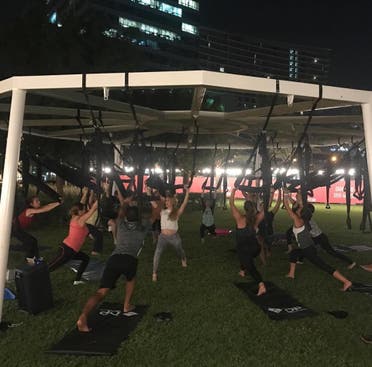 This year, the Dubai Fitness Challenge will include "energizing weekend carnivals, dedicated fitness villages, and more than 2,000 free classes, events and community-led activities," according to the Dubai Fitness Challenge website.
Several UAE residents received a text message from the Crown Prince of Dubai, Sheikh Hamdan bin Mohammed Al Maktoum, who first initiated the event last year, calling on them to "join the Dubai Fitness Challenge."
The event is expected to be just as successful this year in encouraging 1 million residents to join the movement and commit to a healthy lifestyle.