How did Nicholas Craft lose 165 kilograms in three years without weight loss drugs?
After living a sedentary lifestyle and constantly overeating from depression, a 42-year-old US man has lost over 165 kilograms after doctors warned him about the deadly consequences of being overweight.
Nicholas Craft of Hattiesburg, Mississippi, had been dealing with obesity since childhood, he said in an interview with Fox News Digital. He reportedly weighed 136 kg in high school.
For all the latest headlines follow our Google News channel online or via the app.
The 5 foot and 9 inches tall (175 cm) Craft who weighed 295 kilograms in 2019 found it difficult to attend family gatherings and travel for the simple reason that he could not fit through the door frame of everyday vehicles.
He reportedly had knee pain, body aches and shortness of breath.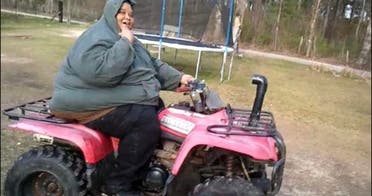 The weight-loss journey
Craft told the American news channel that he did not follow a specialized weight loss diet, but instead "switched the way he ate and how he approached food, which includes calorie counting and giving up junk food."
He had to cut out soft drinks, fried food, bread, pasta, rice and other carb-heavy foodstuff, and replace them with fruits, vegetable and protein.
He also did strength training with dumbbells and made a conscious effort to move around throughout the day.
Craft also credited his grandmother who encouraged him to lead a healthy lifestyle.
She passed in 2019, before Craft's mega transformation, but he said: "She would be so proud of me. She was my source of motivation."
And while he still has not reached his goal weight, he reportedly does not get tempted by unhealthy food; his cravings are under control.
He has documented his journey on Facebook using before and after photographs, which have garnered support from users.
"This goes WAY above a regular congratulations," one user wrote. "Outstanding work, young man, you are such an inspiration!!!"
"Keep up the good work and stay strong," another user commented.
"Congratulations young man, your grandmother just gave you a second birth," one user wrote. "Enjoy your healthy life."
"Bless you Nicholas you've shown such love and respect to your grandmother and yourself," another user shared.
Craft's story is in stark contrast to numerous others who rely on drugs like Ozempic and Wegovy to lose weight.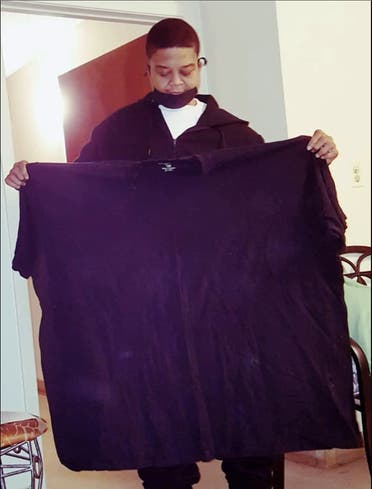 Drugs have side effects
Doctors routinely warn of side effects from consuming non-prescribed weight-loss drugs.
Regarding Ozempic for instance, a doctor told Al Arabiya English in January: "Semaglutide (Ozempic) can cause nausea, vomiting, diarrhea, constipation, and other gastrointestinal symptoms. Though these medications are well-proven in the management of obesity, these medications should only be taken after discussing with your obesity physician or endocrinologist the pros and cons of taking these medications."
More recently, in an interview with Fox News, Dr. Marc Siegel explained that as people tend to "overuse" the drug for fast weight loss, "the buccal mucosa, the fat, leaves your face, and you become gaunt looking," possibly an irreversible change.
Another trending drug, Wegovy, which can help people lose more than 10 percent of their total body weight, will be made available through the NHS's specialist weight management service. It too has side effects including nausea, diarrhea, constipation, and vomiting.
An increased demand for diabetes injections such as Ozempic and Saxenda due to popular social media trends and celebrity promotions has contributed to a global shortage.
Since these drugs are prescribed for diabetes patients, it is causing a strain on the healthcare system, and for patients to stick to treatment plans.
Read more:
The new Ozempic? Scientists hail new miracle fat-busting weight loss supplement
Diabetes and fasting during Ramadan: UAE doctors share 10 health tips
World Obesity Day: Almost 60 pct of Saudi population overweight, obese