Arabs don't see Brits as stingy, says travel expert
The report, which says that Arabs believe London to be the "city of fog," may have been misread by the The Sunday Time, one executive said
Brits can keep calm; Arab tourists do not perceive them as "stingy" nor do they believe London to be the "city of fog," as stated by a report in the Sunday Times this week.
Industry experts speaking to Al Arabiya News on Sunday, believe an article published by the British newspaper citing a VisitBritain report entitled "GCC [Gulf Cooperation Council] States Tourism Strategy" wrongly interpreted the findings.
"In Arabic, Paris is referred to as 'the City of Light', the center of culture, art and fashion; London, on the other hand, is referred to as 'the City of Fog,'" The Sunday Times quoted the report as saying.
"According to the trade, Britain is seen as expensive and perceptions of welcome are relatively poor," the report also said, adding that Britain performed badly when compared with France and Italy, as GCC travellers see the latter as more "easy-going and entertaining" countries.
"The British are also perceived as 'stingy' compared with the Arabs," the report added.
Misread report
But when VisitBritain was contacted by Al Arabiya News, it seemed the report was misread by the British paper as, Sandie Dawe, the chief executive of VisitBritain said her organization's report also confirmed Britain's appeal to GCC travellers.
"The report actually confirms that more Gulf visitors aspire to visit Britain than any of our Western European competitors - including France and Italy," said Dawe.
She also said that the recent relaxing of visa regulations is a huge opportunity for Gulf tourists and that VisitBritain are increasing their tactical marketing by working with the major airline carriers to increase their reach and encourage more visitors to Britain and maintain its image as a welcoming destination post the 2012 Olympic Games.
"Britain offers a wide variety of unique experiences which appeal to the GCC region, such as our luxurious British fashion brands, top hotels, a comfortable climate and of course the most popular domestic football league in the world to enjoy," she added.
The new regulations stipulate that the UK will from Jan. 1 waive visas for nationals from the United Arab Emirates, Qatar and Oman which, in turn, is expected to increase the number of visitors to Britain.
Bringing them in
Jocelyne Elia, travel editor of the Arabic newspaper Asharq al-Awsat says having the visa waiver will bring in more Arab tourists to London and bring in a lot of business.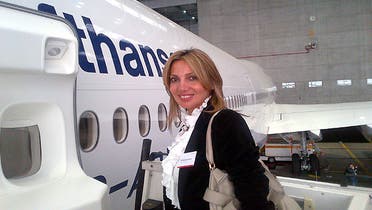 "You also have to think about it from a business point of view, we have to think tourism equals business, (Arabs) are big spenders, they spend lots of money, they go out to top restaurants in London. I think with the visa waiver issue we are going to see lots of Arabs coming more than before," she told Al Arabiya News.
The travel editor also said that the report mentioned by the Sunday Times, was coming from an individual and personal perspective with probably a few person's labels.
"I know lots of Arabs who love to come to London and nobody mentions that Brits are stingy, if you want to maybe label Brits they are a bit conservative, a bit shy, but not stingy, Arabs love to come to London because London is like a second home to them, the Brits they know how to cater for them," Elia said.
Elia also added that Arab tourists feel very comfortable and at ease in London as they can do everything they do at home and even more.
City of freedom
"Arabs when they think about London, it's a free city , they love to sit outside, they can do it and they cater for the Arab tourist […] London is the city of freedom this is how I can see it."
The travel expert also said that any Arab who has visited London knows the city is not foggy all the time and that this concept is outdated.
"If you ask any Arab who visited London, he knows that it is not foggy, if you think London is a city of fog, it is kind of a stereotype if you come to London you know it is not foggy all the time."
Adding to the appeal of Britain among GCC travellers, Dubai's Jumeirah Group, a luxury hotel company has currently three branches operating in London, Jumeirah Carlton Tower, Jumeirah Lowndes Hotel and Grosvenor House Apartments by Jumeirah Living.
"The three hotels operated by Jumeirah Group are very popular with travellers from the GCC as they feel like a luxury home away from home. They see London as a destination primarily for shopping, dining and culture," Piers Schreiber, spokesperson for Jumeirah Group told Al Arabiya News.
Schreiber also said that even though there might be some disadvantages in terms of weather and also in terms of prices, many other positive features about the city outweigh these concerns.
"Yes the weather can sometimes be challenging and yes, entertainment can be expensive but these are outweighed by the quality of experiences that London can offer and the quality of luxury hospitality offered."