Dubai welcomes 2014 with record fireworks show
The UAE city is challenging Sydney's claim to the best fireworks show on earth
Dubai shattered the world record for the largest ever pyrotechnic display on New Year's Eve with a show involving more than half a million fireworks, Guinness World Records said Wednesday.

"Ten months in planning, over 500,000 fireworks were used during the display which lasted around six minutes, with Guinness World Records adjudicators on hand to confirm that a new record had been set," the Guinness website said.
The glittering fireworks display spanned over 100 kilometers (60 miles) of the Dubai coast, which boasts an archipelago of man-made islands and Burj Khalifa, the world's tallest tower.

Emitari officials were hoping the pyrotechnics would land them the Guinness World Record, beating nearby Kuwait which currently hold the mark, set in 2011, with an epic hour-long show of 77,282 fireworks.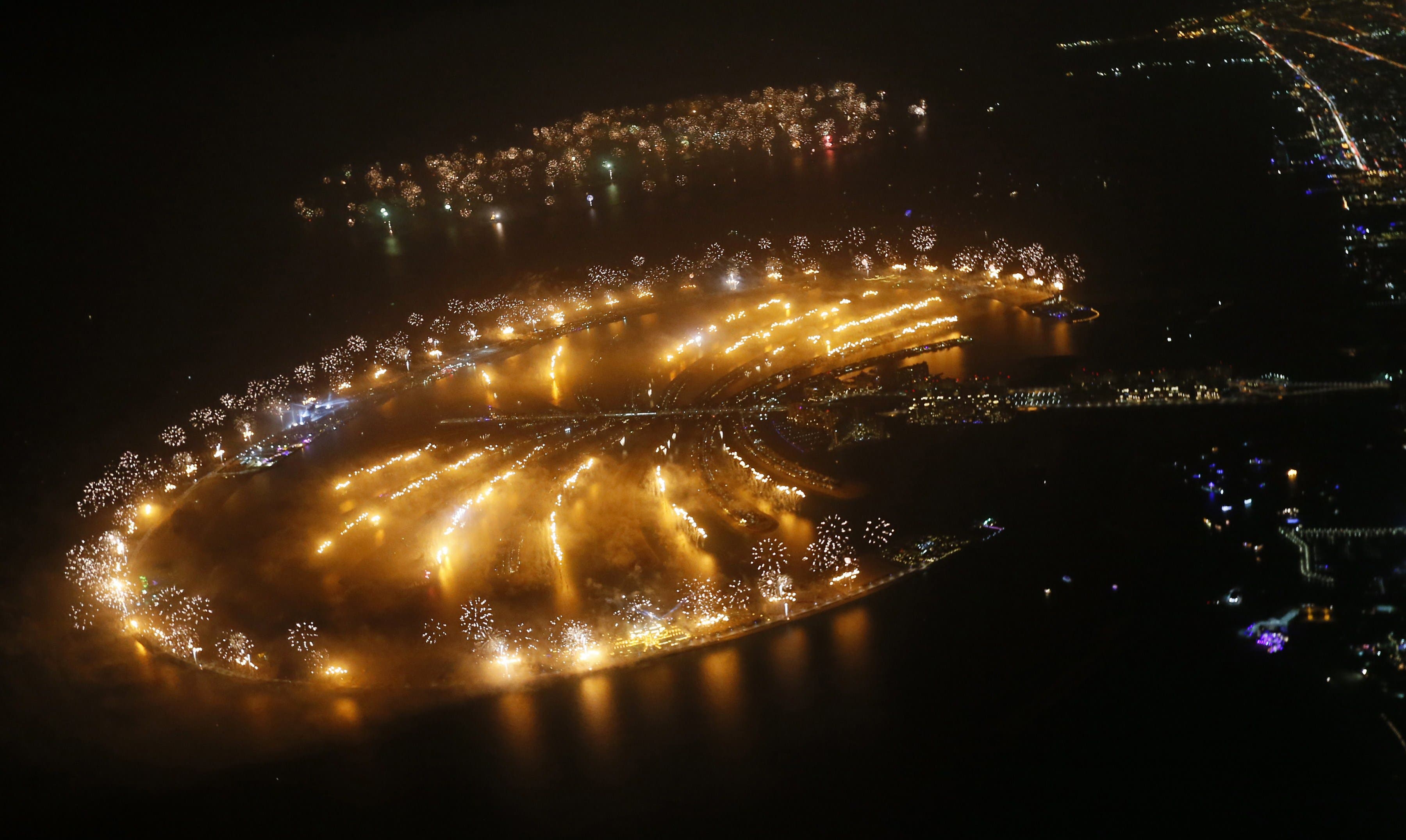 The main displays were based at the luxurious Atlantis hotel and at Palm Jumeirah, one of three palm-shaped islands.

Dubai boasts the world's tallest tower, its largest man-made island and one of the world's busiest airports.

Over the past few years, Dubai has been vying to become a permanent fixture on the world map of New Year celebrations, staging spectacular shows since the opening of the 828-metre (2,716-foot) Burj Khalifa tower in 2010.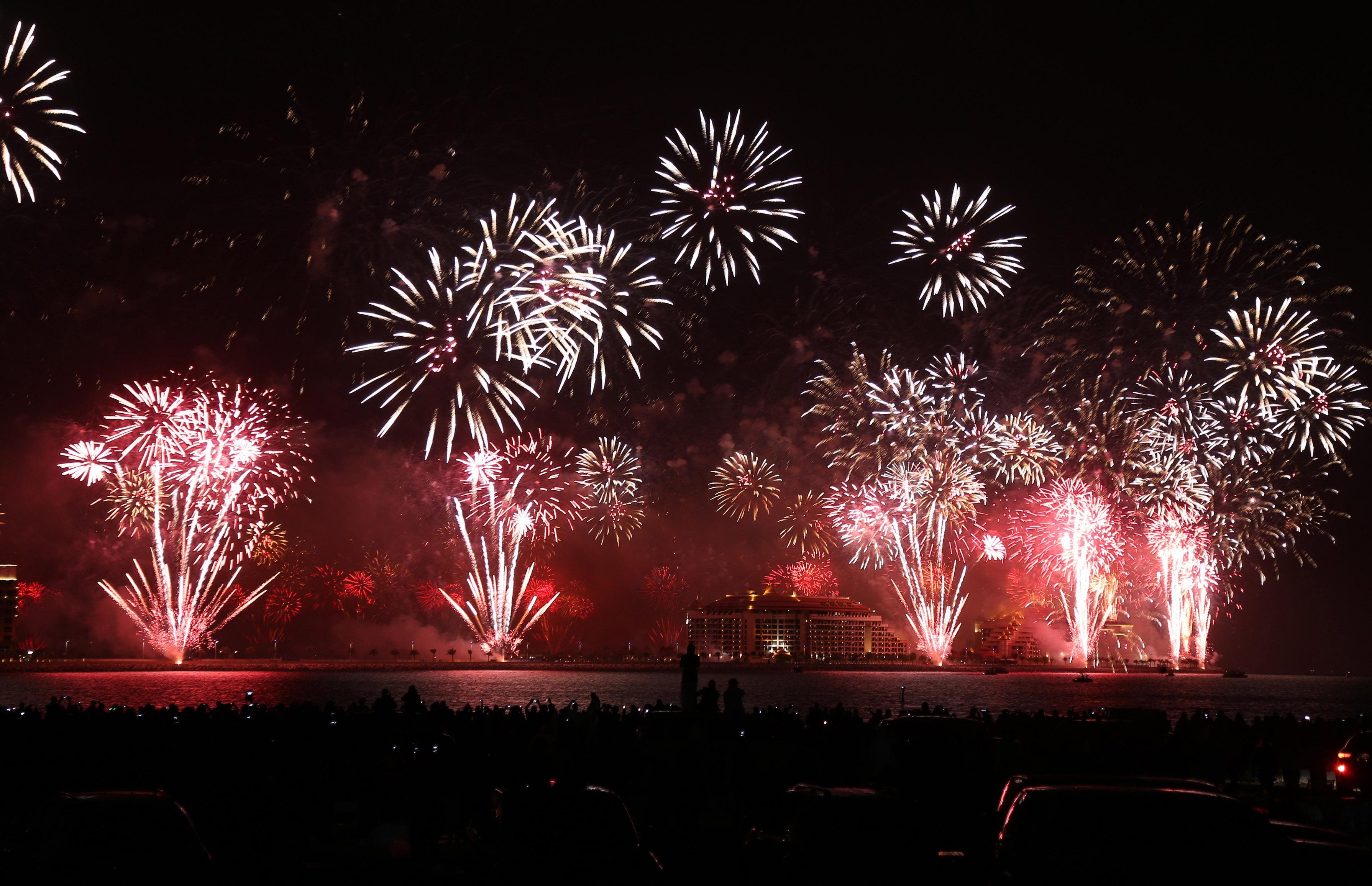 The glitzy Gulf city, which has already established itself as a global hub for air transport and transit trade, as well as a regional financial center, beat off opposition from Brazil, Russia and Turkey in November to win the right to host the World Expo trade fair in 2020.

Dubai's economy was hit in 2009 by the global financial crisis, which saw its real estate sector shed half its value.

But it has since made a strong comeback.

With its reputation as a liberal city in a conservative region, the Gulf city is home to an expatriate population of more than 200 nationalities.
(With AFP)