'Round-the-world' solar aircraft to take off from the Gulf
Solar Impulse 2 craft to attempt five-day flight powered only by the sun in March 2015
An ambitious attempt to circumnavigate the globe in a solar-powered plane is set for take off in the Arabian Gulf region next year.
Two Swiss pioneers will attempt the first round-the-world solar flight in March 2015, according to a statement by their company Solar Impulse.
The Solar Impulse 2 plane is set to take off from an unnamed country in the Gulf and fly over India, China, the Pacific Ocean and United States before returning to its departure point.
Bertrand Piccard and André Borschberg, the two men behind the project, were today expected to unveil the design of the plane.
Fuel for thought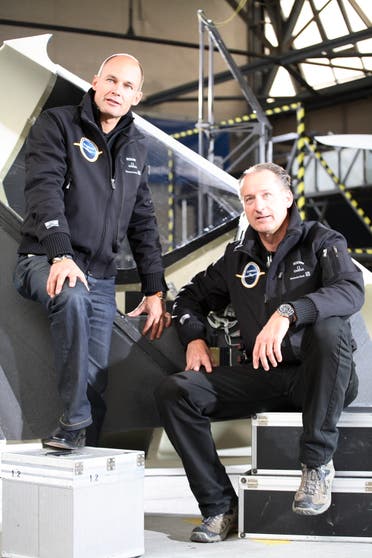 The single-seater plane has a wingspan of 72 meters, a tiny cockpit, and a cabin that is not pressurized or heated.
While the two men have not yet disclosed the Gulf country from which they will start their mission, it is believed that the UAE is under consideration.
A successful flight would mark the first time aviation pioneers have flown around the world without using fuel.
The Swiss team has been working on the project for 12 years, and broke eight world records for their Solar Impulse 1 flight, which crossed two continents.
"A vision counts for nothing unless it is backed up by action," said Piccard in a statement. "We have shown that clean technologies and renewable energies can accomplish the impossible."
Borschberg said the Solar Impulse 2 flight "will be as much a human as a technological feat."