Dive in! The Mideast's most spectacular scuba diving spots
Don your flippers and take a deep breath for here is a ranking of the best places to dive in the Middle East
Whether you are a Scuba diving fanatic in the midst of a bullion escapade or an avid coral reef explorer, read on for a bite sized list of the most colorful places to enjoy the sea in the Middle East.
Scuba Diving is considered the apotheosis of leisure activities for expats living in the Middle Eastern region – sun, sand and sea all merge into one in an enjoyable day out for the more adventurous among us.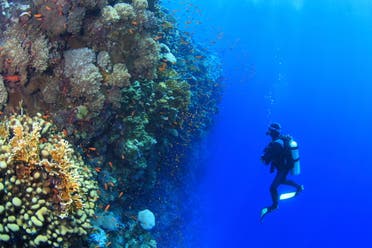 Seeing as summer is right around the corner, it is high time to book a sea-faring holiday to experience the joys of snorkeling with stingrays, wreck diving and skimming caverns for, believe it or not, treasure.
Organizing a scuba-diving holiday can be daunting, where do you go? Can you trust the advertising campaigns promising you a bursting coral reef packed with wildlife? Or, are you more likely to find a polluted swamp when you arrive?
Fear not, don your flippers and take a deep breath for here is a ranking of the best places to dive in the Middle East.
El-Gouna, Egypt
It's one of the many getaways you are likely find in the beautiful Red Sea district.
Situated north of Hurghada – another radiant city on the red seaside, "The Lagoon" is a renowned diving spot for all those who pursue its glory with a moniker "Ship Graveyard." Its reef is home to a World War Two British navy ship, SS Thistlegorm, which was destroyed by two German bombers.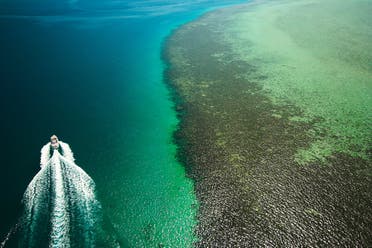 Visitors are privy to a number of ferry rides to and from the prime scene. Contrary to known hubs like Sharm el-Sheikh, it's warm in the winter, mildly hot in summer and espouses environmental sustainability practices to conserve marine life.
There's plenty of huts and bungalows to stay in once you arrive, so you can nonchalantly tick off "swinging on a banana hammock." If you're keen on exploring a diverse number of tropical species, then you're in the right place.
Al-Sawadi, Oman
Ennobled as the crown jewel of diving in the Gulf, Al-Sawadi is the epitome of magnificent natural reserves in the Daymaniyat Islands.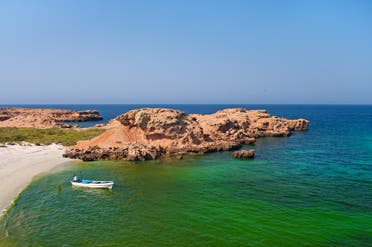 Pristine water conditions and abundant marine life make Oman the perfect go-to setting for enthusiasts from all over the world. You'll get to swim with Whale Sharks, Hawksbill turtles and tangerine colored seahorses - breathtaking.
You can also try out night diving, which is delightfull, especially if you share an unfettered love of the ocean and its habitats. The good thing is the water temperature tends to fluctuate up to thirty degrees Celsius in the summer. You also have a choice of camping outdoor on the beach or staying in a comfortable hotel – like the al-Sawadi Beach Resort. The coast line is situated about an hour away from Muscat, so make sure your booking has a minimum of two days to fully enjoy a relaxed swim.
Fethiye, Turkey
Aside from sampling their delicious kebabs and dolma, you will get to marvel at the sparkling array of colorful sponges, corals and hidden caves which are home to octopuses. The water is crystal-clear and doesn't swoosh aggressively as there's barely any current.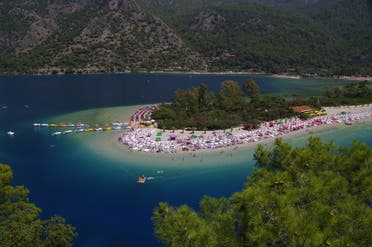 A lot of people tend to visit Afkule Wall, home to the Moray eels, which is full of rare and interesting marine species. One of the most underrated spots on the list, the government does not extoll the virtues of Fethiye as much as it deserves.
Nonetheless, the outskirts boast a three mile radius packed with motels. It's very hot and dry during summer season with averages up to 34 degrees Celsius, but the ethereal city is worth the beads of sweat. At the end of the day, amateur or pro, this ancient city will unravel the Jacques Cousteau in you.