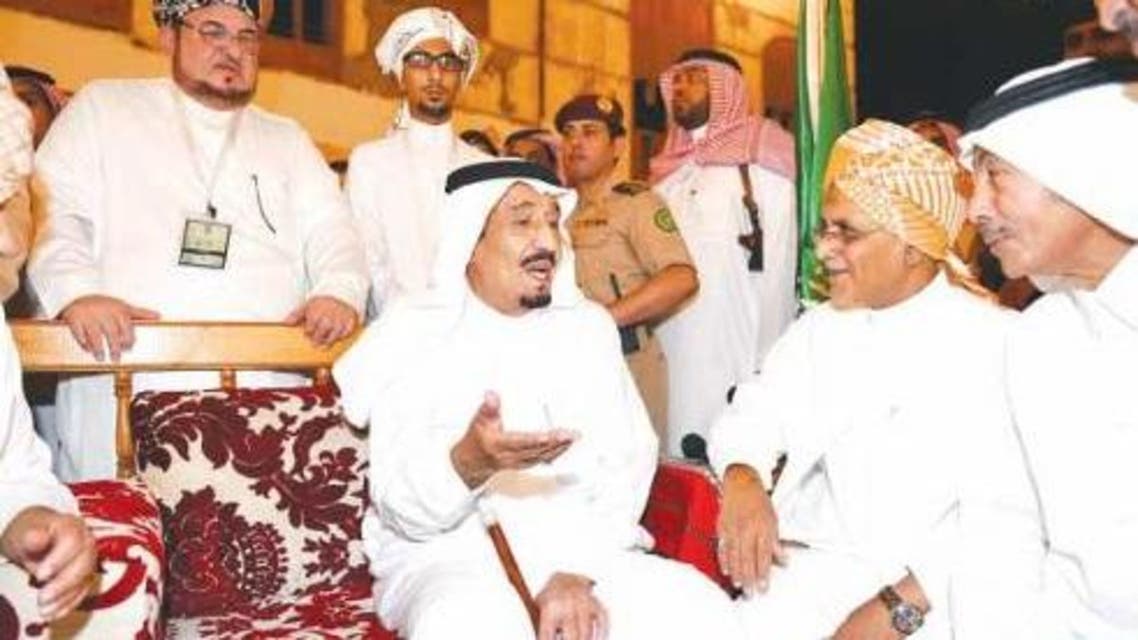 Crown Prince Salman tours Jeddah Historical Area
Saudi deputy premier and minister of defense toured Jeddah's historical festival
Residents, shoppers and visitors to the Jeddah Historical Area were pleasantly surprised to see in their midst Saudi Crown Prince Salman Bin Abdulaziz, deputy premier and minister of defense, on Sunday night.

The Crown Prince toured Jeddah Historical Festival and watched its exhibits and the market. He met the area's mayors and citizens, mingled freely with the crowd, exchanged pleasantries with them and received a commemorative plaque.

The Crown Prince was impressed with the unique architectural style of the buildings, popular markets and Nassif House, which has been transformed into a museum.

He was received warmly by citizens who stood on the sides of the roads of the old town.

Crown Prince Salman praised the efforts of all sectors concerned with the preservation of the historic Jeddah and its development as one of the cultural heritage sites at the national level.

The Crown Prince's visit to the historical area came on the occasion of its registration on the World Heritage List by UNESCO World Heritage Committee in recognition of its cultural value and architectural excellence.

The history of the city of Jeddah dates back to pre-Islamic times. But at the beginning of the Islamic era it witnessed a major turning point when it was assigned as a port for Makkah in the year 26 AH corresponding to 647 AD.

Jeddah architectural heritage is characterized by historic mosques, alleys and markets.