Fire guts Itegue Taitu Hotel, Ethiopian hotel made famous by 'scoop'
The hotel was built in the early 1900s and is one of the oldest buildings in Addis Ababa
Fire has badly damaged a historic hotel in Ethiopia's capital made famous as the setting for Evelyn Waugh's 1938 satirical novel "Scoop."

A fierce blaze late Saturday swept through the Itegue Taitu Hotel in Addis Ababa, built in the early 1900s and one of the oldest buildings in the city.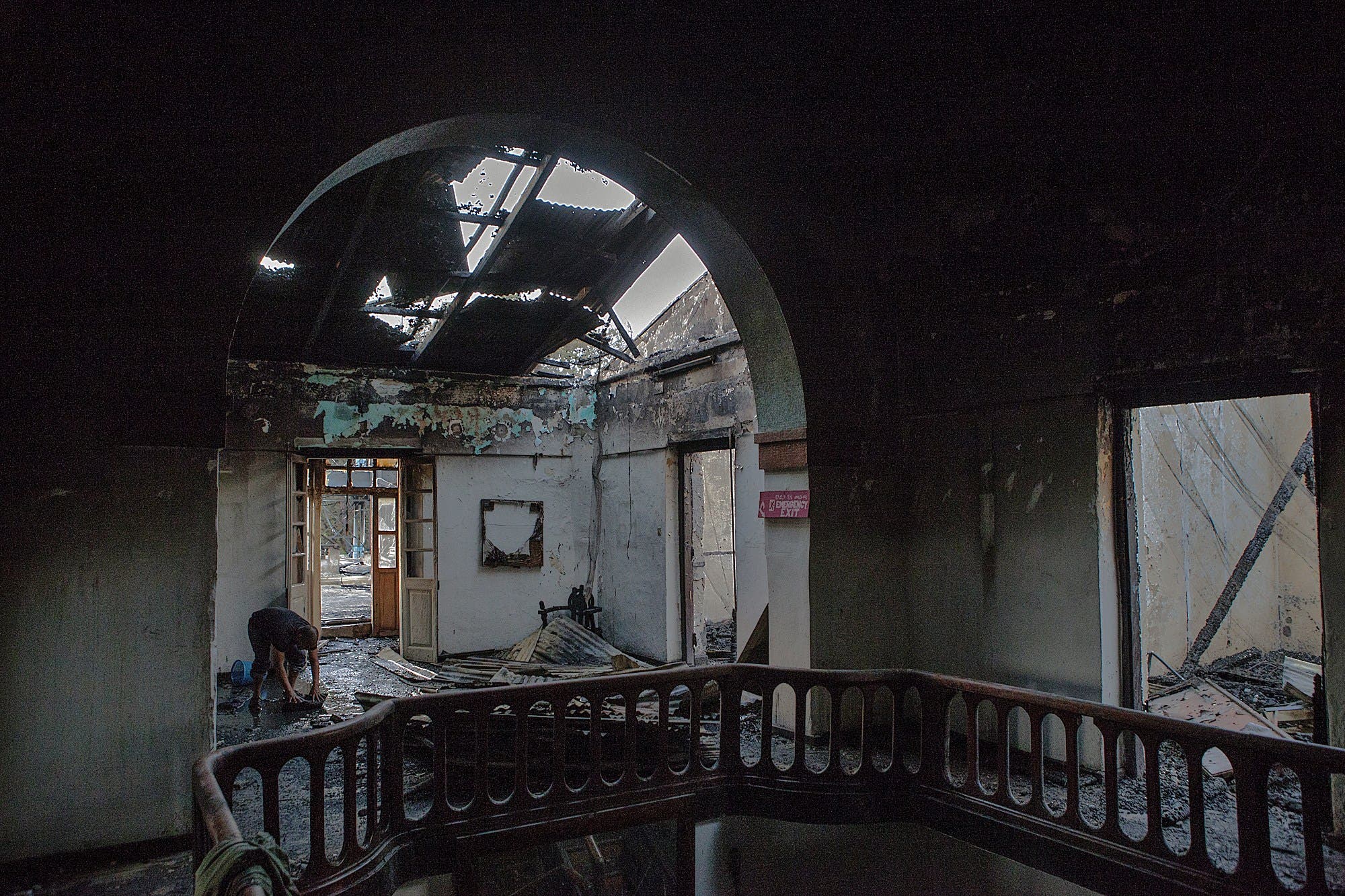 "Within a few minutes the whole place was alight and smoke was coming out the eaves," said British tourist Clem Clemson, speaking Sunday, as fire brigades poured water on the still smoking remains of the largely wooden hotel.

"It took about 10 minutes for the fire brigade to turn up, but it was really gone by that time."

"Scoop," by British writer Waugh, told the story of hapless foreign correspondent William Boot, mistakenly sent to cover the invasion of the country.

The story was based partly on Waugh's experiences reporting for Britain's Daily Mail on Italy's invasion of Abyssinia – now Ethiopia – in 1935.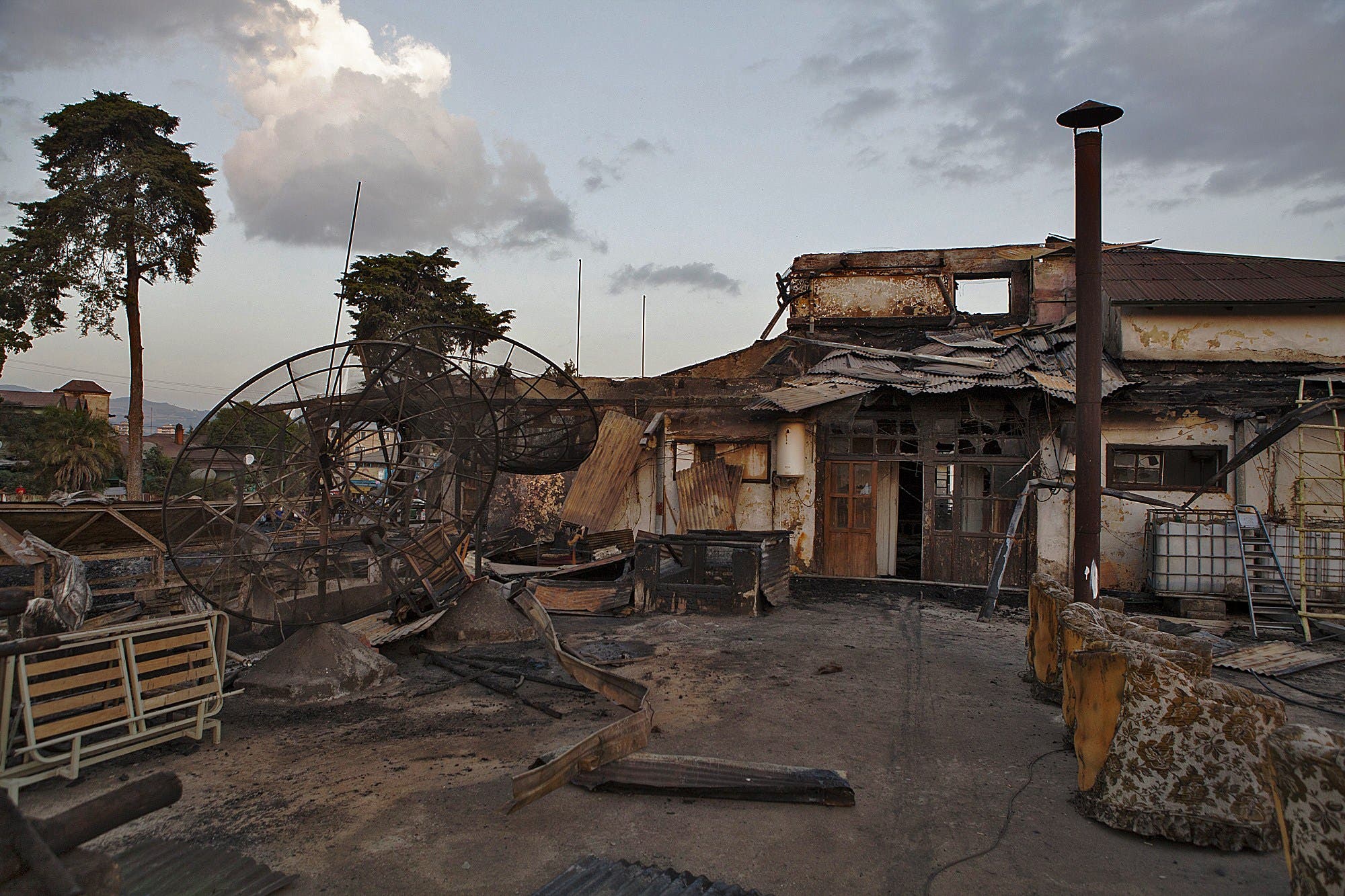 British journalist and politician, the late W.F. Deedes, who also covered the invasion as a 22-year-old reporter and stayed like Waugh at the hotel, was widely believed to be the inspiration for Boot.

Writing in London's Daily Telegraph after a return visit to the hotel in 2003, Deedes described the Taitu as where "the reporters drank, plotted, quarrelled and borrowed each other's toothbrushes", a site "on which Evelyn Waugh drew some of his comic scenes in Scoop".

Much of the interior and fittings had remained unchanged for decades, with Deedes saying he had "found the hotel unchanged from 1935."

However, in recent years, the hotel's Jazzamba Lounge had built an international reputation as part of the revival of 1960s and early 1970s Ethiopian jazz scene.

During Saturday's fire large parts of the tin roof collapsed, and much of the building was left gutted.

"If it were in our part of the world it would be bulldozed and then rebuilt," Clemson said. "It's a real shame because it had lots of character."