Emirati media leaders conclude visit to UAE pavilion at Expo Milano
The delegates toured the UAE pavilion, the Italian pavilion and were also briefed about the preparations for Expo 2020
A delegation of Emirati and Arab media leaders concluded today a visit the UAE pavilion at Expo Milano 2015, which opened earlier last month.
The visit, which was coordinated by the Dubai Government Media Office, aims to brief local and regional press on the main themes Dubai is focusing on in its journey towards hosting Expo 2020.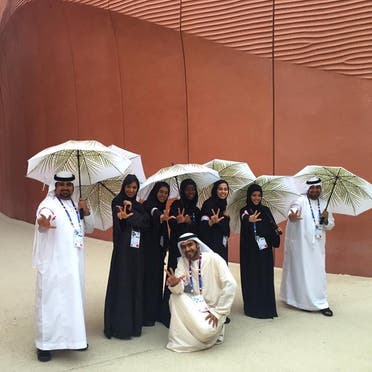 The delegation includes senior representatives of the main UAE media outlets, including Al-Khaleej, Al-Bayan, Al-Itthad, Al-Roeya, Al Watan, Sky News Arabia, Gulf News, Khaleej Times as well as regional ones such as Asharq al-Awsat, Elaph and Al Arabiya News.
Mona al-Marri, director-general of the Government of Dubai Media Office, said that Emirati participation is a significant move as it will help the UAE get acquainted with the ins and outs of the exhibition, and get clarity on the concepts it is promoting and would help in getting an idea about the administration and organization of an event of such a big scale.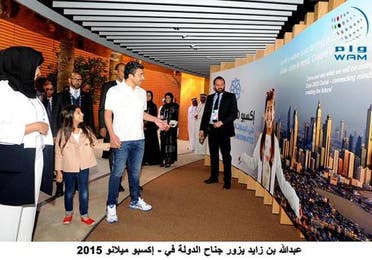 The delegates toured the UAE pavilion, the Italian pavilion and were also briefed about the preparations for Expo 2020, which is set to attract more than 20 million visitors, of which 70 percent will be from outside the UAE.
The event — that will run from October 20, 2020 to April 10, 2021 — is expected to have a positive economic impact and will help create more than 275,000 job opportunities, which include tourism, aviation, construction and real estates, transport among others.
To view a full photo gallery of the event, click here.