Got 24 hours in Paris? How to discover the French capital on foot
Skip the Louvre, avoid the queues and discover real Paris on foot
First things first, you need substance to sustain a day's exploring - you need breakfast. I've yet to come across a city where this is such a heavenly ritual as in Paris. If you want to do more than wander the streets, buy croissants and sit at a corner café then start your day's exploring at the Colorova patisserie on Rue de l'Abbé Grégoire on the Left Bank. An arty tearoom complete with trendy Finnish wallpaper you can be guaranteed great bread and pastries and strong coffee. Walk off the indulgence with a visit to the nearby Jardin du Luxembourg. This tree-lined park has been here for 500 years and it surrounds the Florentine style palace. Jean Chalgrin, the architect behind the Arc de Triomphe, restored much of the formal gardens after the French Revolution.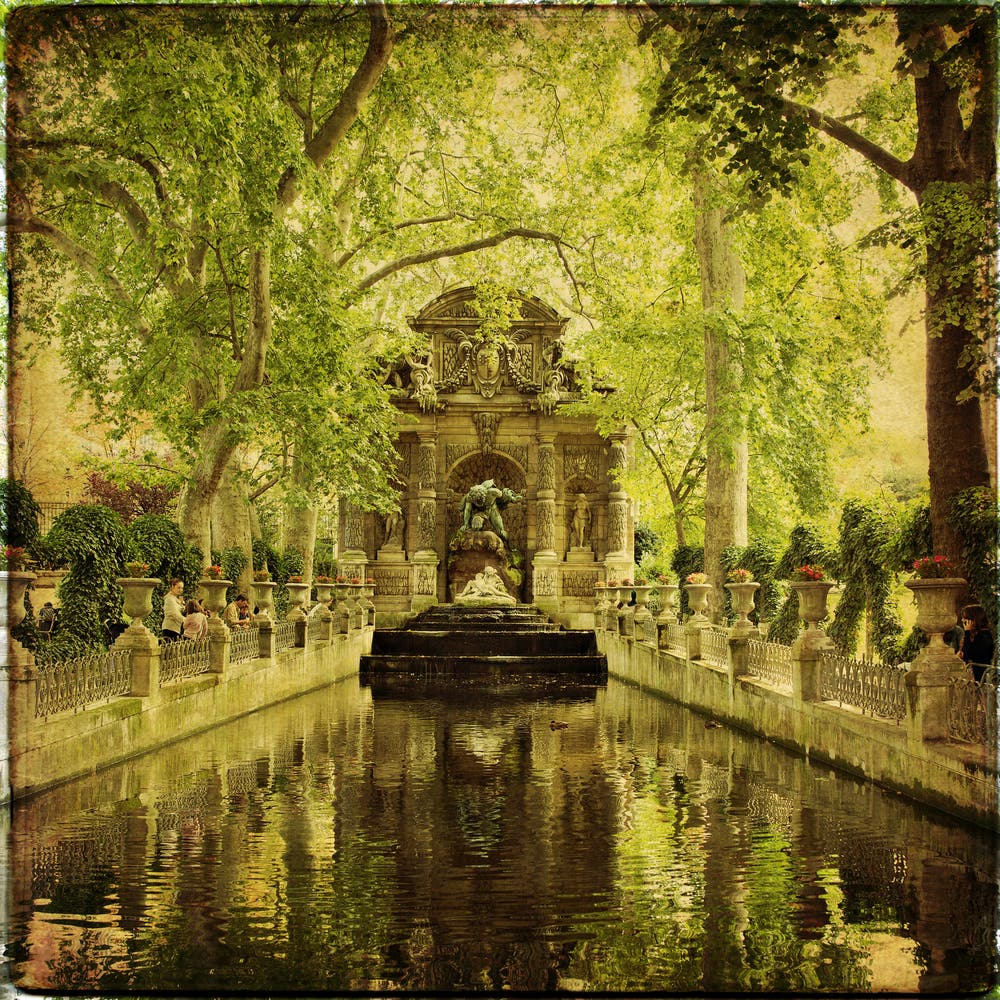 From here walk north up Boulevard Saint-Michel and cross the bridge onto Île Saint Louis, the smaller brother to the Île de Cite, home to the famous Notre Dame cathedral. Quaint streets and historic businesses line this tiny island (pop over to Notre Dame should you so wish) and it's famous for its creamy Berthillion ice cream. Try a cone at Rue Saint-Louis en l'Île, it's been here since 1928.
Walk over the bridge and onto the Rive Gauche; head for the Maison Europeenne de la Photographie on Rue de Fourcy. While Le Corbusier at the Centre Pompidou is always packed, this contemporary photography centre has intriguing exhibitions without the crowds.
From here you're practically in Le Marais, Paris' most hip districts. Cutting edge designers and quirky boutiques fill the jumbled network of tiny streets, but you'll need lunch before you hit the shops. Round the corner from the photography museum is Pamela Popo (Rue Francois Miron), a knowingly 1970s take on the Parisian bistro. An inventive French menu can be found inside, while a vintage Peugeot 404 sits outside.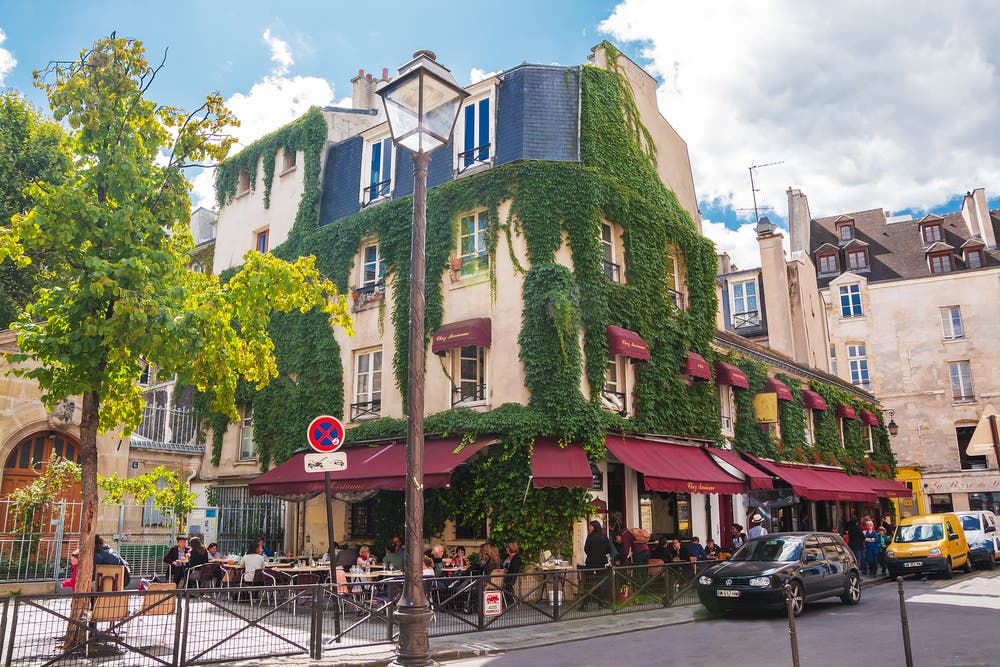 Either take line 8 on the Metro between Chemin Vert to Republique if you're short on time or walk up Boulevard Beaumarchais to Le Marais' jumble of art galleries, vintage shops and bars, centred between this street, Temple Metro station and Rue Oberkampf. Find arty bookshop Ofr on Rue Dupetit-Thouars, Parisian chic concept store Surface to Air on Rue Vieille du Temple or second hand designer store BiS on Boulevard du Temple. This is what Paris was made for, wandering the short blocks between streets window shopping and keeping your eyes peeled for the latest street artist to add colour to the historic buildings.
If it's getting towards dusk, head to the boho district of Canal St Martin, found a little further north of Le Marais. Myrthe on Rue de la Grange Aux Belles is a wonderful épicerie that creates take away 'apero' baskets that are perfect for eating canalside, a deux. They even do gluten free pastries and sandwiches (a small miracle in this baguette laden city).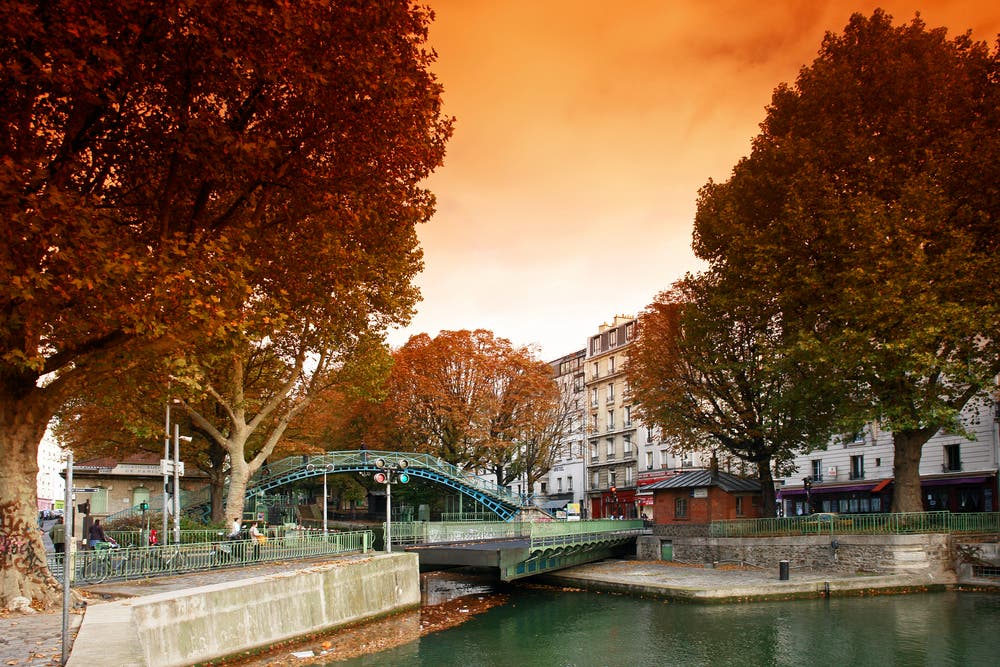 After dark, take line 2 of the Metro from Colonel Fabien station to Anvers, which deposits you in the historic northern district of Montparnasse. It's here that artists and authors such as Toulouse Lautrec and Baudelaire made Paris the capital of enlightened art and literature. The walk up to La Basilique du Sacré Cœur de Montmartre is worth the effort. Turn around with the white stoned monument behind you and you have all of Paris laid out at your feet – with the Eiffel Tower providing a picture postcard scene.