Got 24 hours in London? Skip tourist attractions and see the real city
Let's skirt the mainstream shopping streets and major tourist attractions and delve beneath the skin a little
London is without a doubt one of the busiest and most exciting cities in the world. But how do you make the most of it in a day?
Let's skirt the mainstream shopping streets and major tourist attractions and delve beneath the skin a little. Grab an Oyster card and Google maps, and let's go.
East London has for the last couple of decades been the creative heart and soul of this sprawling city and it's worth venturing east of Oxford Street to explore it.
Start with some of the city's best coffee in Shoreditch, at either Ozone or Allpress Espresso to kick start your morning.
Shoreditch is worth a wander, it's an open air gallery filled with street art. If you want to know more, pop into Pure Evil street art galleryon Leonard Street. A short bus ride away is the Geffrye Museum, an often overlooked gem based in pretty alms houses. A museum of the home, you can see how Londoners have lived for hundreds of years, without the horrendous queues of the British Museum.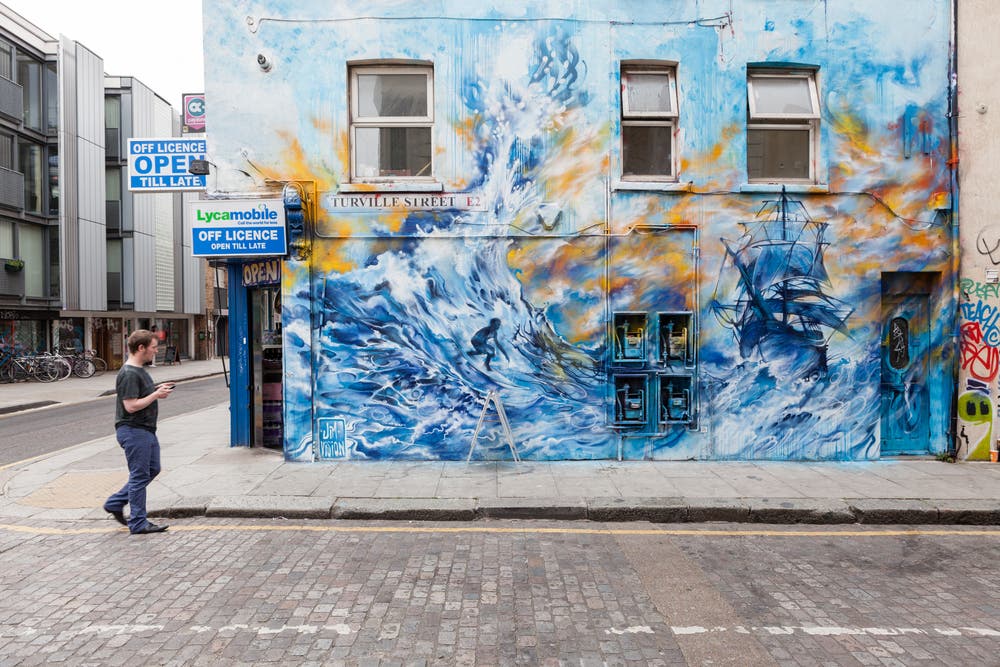 Head back towards Liverpool St. station – there's plenty of cool shops, bars and cafes to see if you walk, or it's not far on the bus. Just over the road from the station sits Spitalfields market.
This indoor covered market is London's oldest but nowadays is predominantly arts and crafts focused, with special pop-ups focusing on vinyl, vintage clothes and so on. From here you can either delve between the hipster boutiques and find yourself at the Truman Brewery complex (which sits on Brick Lane) for quirky shopping or settle in for a leisurely lunch.
Spitalifields market is surrounded by cool restaurants and food trucks (there's a collection of them at the base of the nearby Gherkin building every Thursday) or if you're feeling flush, head to the 24-hour fine dining Duck & Waffle. Sat on the 40th floor of the nearby Heron Tower, try their signature dish that's had all of London drooling – crispy confit duck leg, a fried duck egg and tasty waffle.
Skip central London by jumping on the Underground at Liverpool Street and emerge at Hyde Park Corner. A walk through Hyde Park is a must (especially after a Duck & Waffle lunch), but rather than just wander, aim for the Serpentine Gallery, which has amazing annual summer pavilions from some of the world's leading designers as well as outstanding art.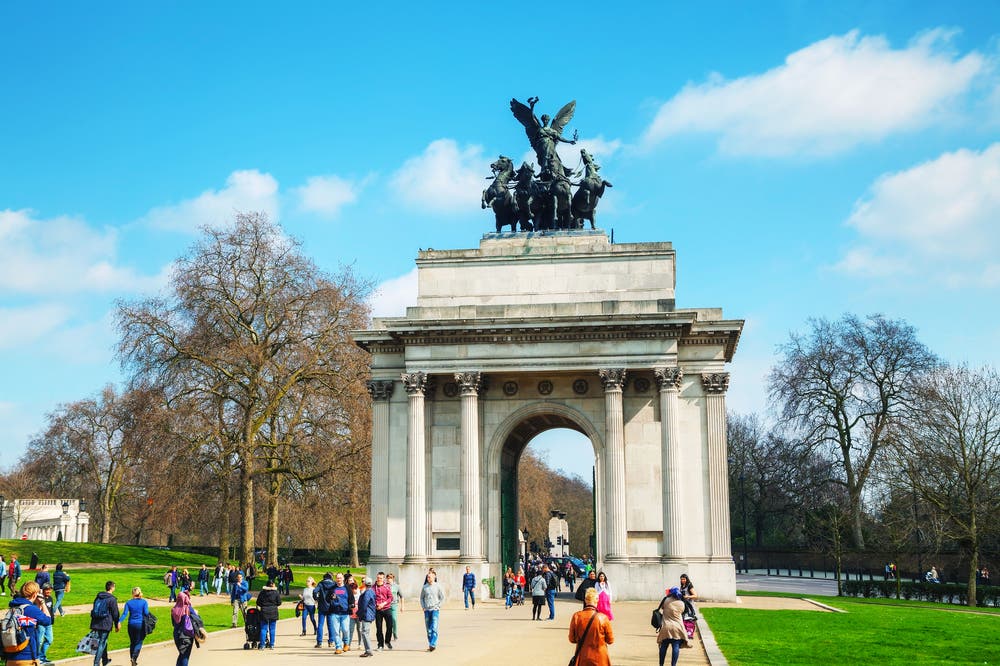 This year, four architects were charged with designing a temporary summer house. After the walk you'll be in need of a good sit down, and it's a great excuse to try a proper London institution, the afternoon tea. Head for Hyde Park Corner and the gorgeous Regency landmark, The Lanesborough. To celebrate the Queen's upcoming 90th birthday (and Princess Charlotte's first birthday) the hotel is running a 'pink princess' tea full of pink sugary delights, scones and delicate sandwiches.
Potter through Green Park (which skirts Buckingham Palace) and down Birdcage Walk and you'll find yourself between Westminster Abbey and Big Ben. From here it's a quick pop over Westminster Bridge and you're on the South Bank. Follow the bank that curves with the Thames and skip the crowds at the London Eye and keep going to the Globe Theater.
It's a half an hour leisurely walk, passing the brutalist National Theater and the Tate Modern. On a summer evening there's nowhere more pleasant to stroll, taking in the city's skyline. The Globe Theater was built to resemble how it would have looked in Shakespeare's day (he died 400 years ago this year).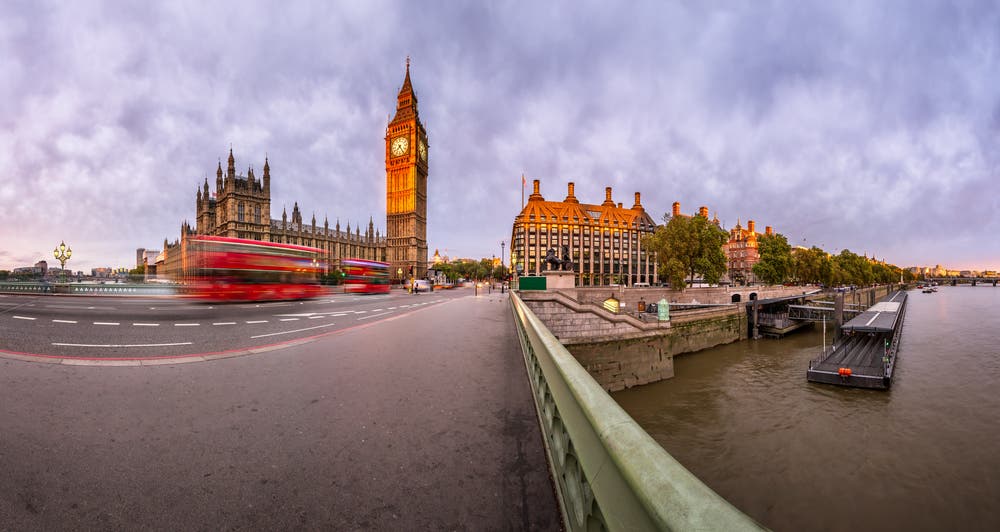 Book a ticket in advance and either stand in the yard or sit on medieval style benches (you can rent cushions) and take in one of the world's most famous plays as it would have been seen hundreds of years ago. From here you can either call it a night at the Mondrian, a design lead hotel inspired by the glamour of 1920s cruise ships – book a balcony room for great views over St Pauls cathedral. Or if you're still hungry, the OXO Tower restaurant just past the hotel, offers British fine dining with killer skyline views from the 8th floor.