Why the Middle East stays pretty cool in the hot summer months
There are gems in this region that are worth checking out
Summer in the Middle East can be intense. While the heat is nothing to take lightly, the season is actually a beautiful time of year to visit and can be a favorite time of year. Not only is life more low key as there is a decrease in the amount of people (many expats head home for the summer or go on holiday) but there are gems in this region that are worth checking out.
1. UAE - Water parks
The easiest way to stay cool in the UAE, if you don't want to go to a mall, is to head to one of the region's many water parks. Abu Dhabi and Dubai host some of the best waterparks in the world. From Yas Waterworld which is known as "the UAE's first megawaterpark," to the Dubai favorites of Aquaventure and Wild Wadi. Water parks are a great way to get out, do something fun, and stay cool. Olivia Wyrick, Director of Aquaventure, says: "You get the best out of visiting a waterpark in the summer because it allows you to beat the heat and have fun as if you were a kid again." Many waterparks, like Aquaventure, also offer special rates for residents so make sure to ask what summer specials are abound.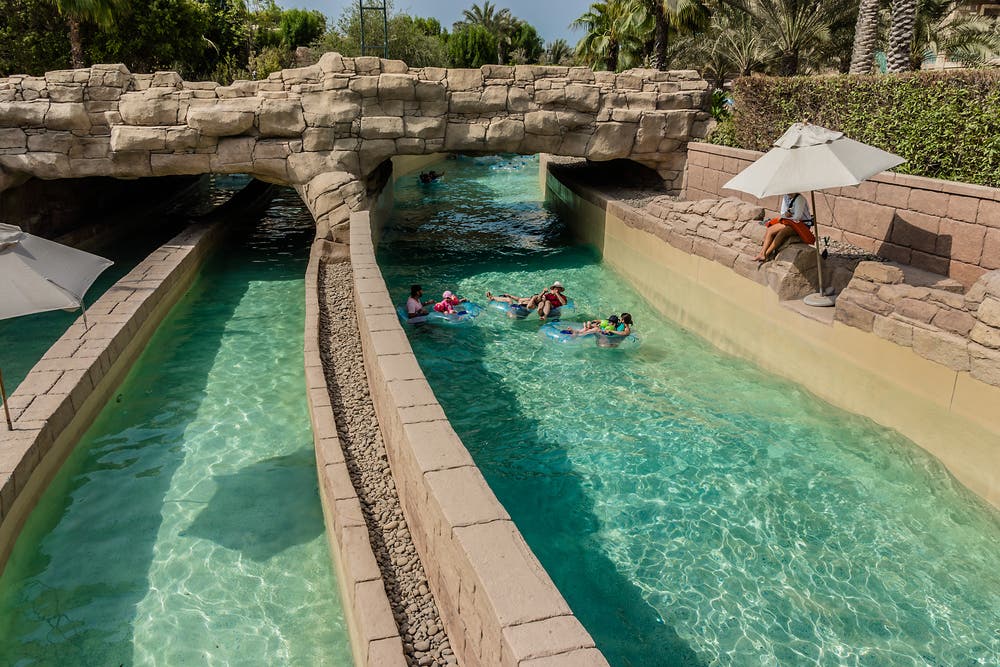 2. The Nile - River Tours
Although Egypt can be extremely humid during the summer, booking a guided Nile cruise, which can last from three to six days, depending on how long you want to get away, can offer some cool respite. These cruises not only are relaxing as you wander down the longest river in the world, but you also stop at some of the most important and historical sites in the world; from Luxor to the temples of Kom Ombo and of course the Pyramids. Masood Alexander Razaq, a Dubai resident who has vacationed on the Nile with his family says: "Gliding down the Nile on a private dahabiyya sailboat is like taking a trip to an ancient civilization as it once was. Several small temple sites are best accessed by boat, and at times the river is so quiet and devoid of traffic that you feel like it's all yours. It's far more picturesque, relaxing and inspiring trip than any Mediterranean yacht cruise ever could be. The only mystery is why more people don't do it!"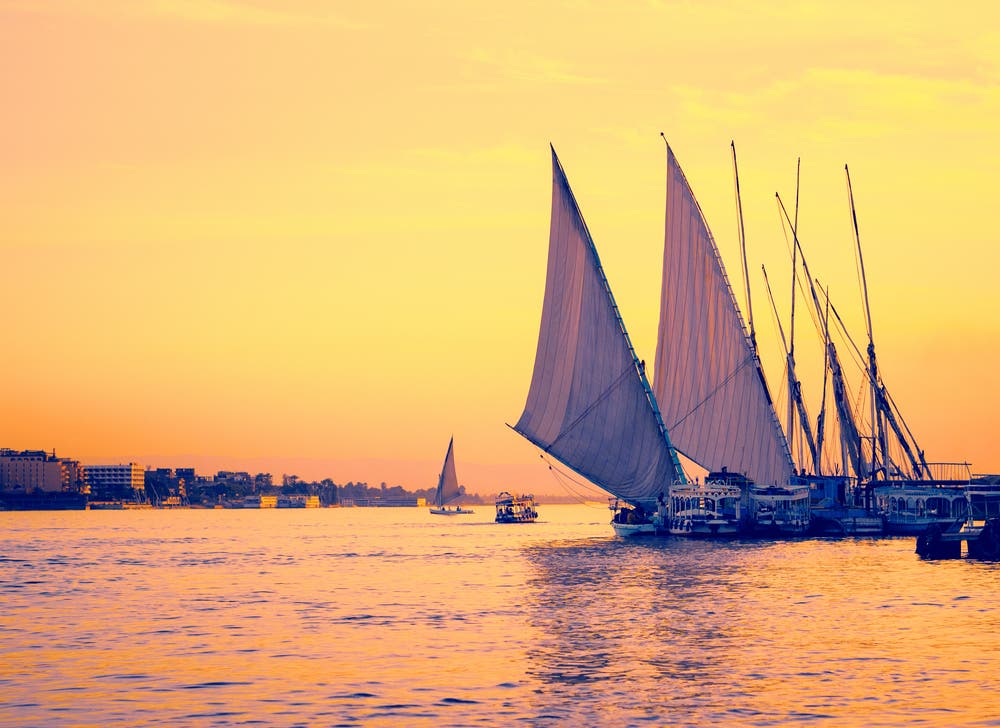 3. Qatar - Art and History
As Qatar gears up to host the 2020 World Cup, it also become more open and accessible to tourists. Not only does Qatar have touristic hotspots, there's also cultural treasures and natural wonders. Qatar boasts a UNESCO Heritage Site, the restored Al Zubrah Fort and is known as "one of the best-preserved examples of an 18th and 19th century Gulf merchant town." Qatar also hosts a plethora of museums and galleries, many of which have rotating exhibits from artists all over the world including MATHAF, The Arab Museum of Modern Art and MIA, the Museum of Islamic Art and for most people, is less than an hour's flight away.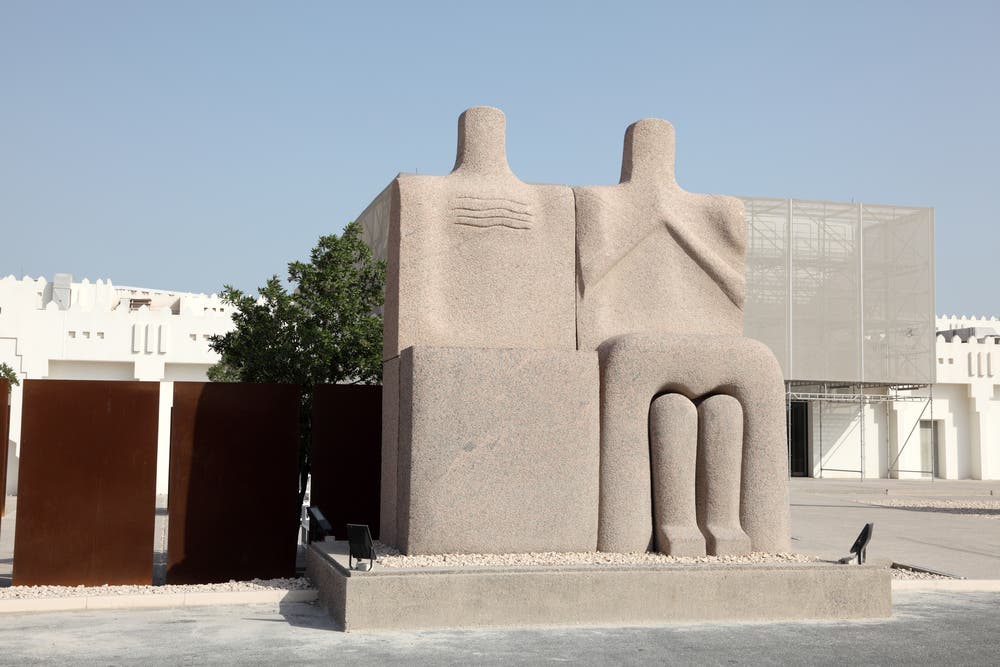 4. Oman - Nature and Culture
A flight to Oman brings vacation seekers to one of the most relaxed and laid-back countries in the region. Although like most of this region, temperatures are high in summer, Oman still even in the heat, has much to offer the tourist looking for something cool. Oman boasts one of the few Opera house in the region, the Royal Opera House Muscat which starts up again at the end of summer. Oman is also rich with nature travel from scube diving, to caving, to the most popular sport of all in this region, golf. Even though the heat might mean earlier mornings or later evenings, these activities can be buffered by lazy afternoons at some of Oman's five star hotels and pools. As noted by former Dubai and current Muscat resident, artist Carrie Brummer: "People love going to Salalah for the cooler temperatures and rain. Or up to Jebel Akhdar for beautiful views and cooler temperatures. I like the quieter pace of summer with many away for summer holidays. There is something really nice about evening beach walks with friends during this quieter time."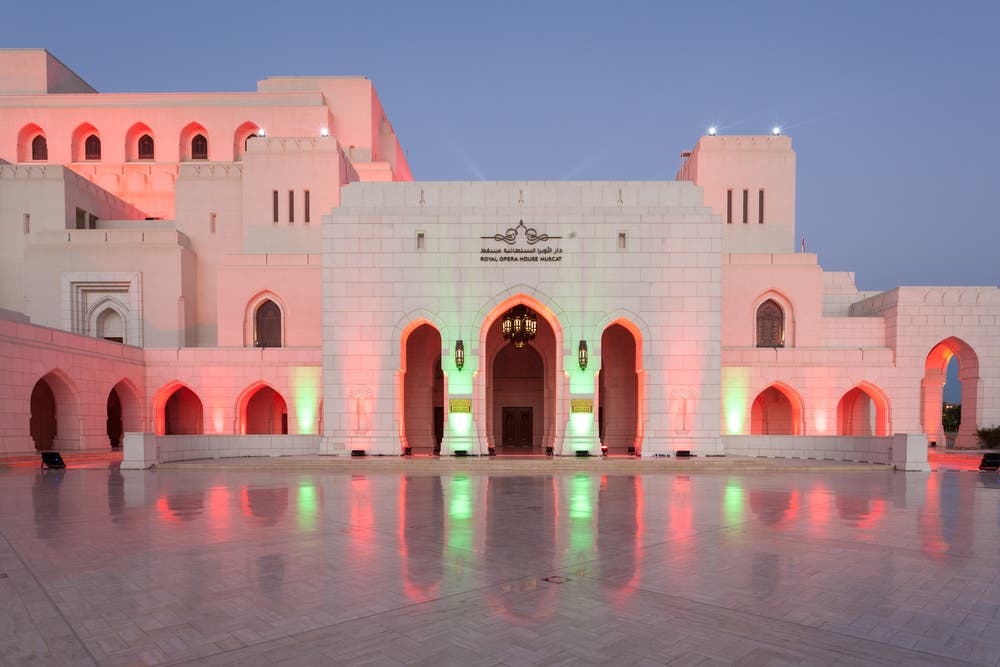 5. Jordan - Water and Wonders
Jordan is one of the most popular to visit in this part of the world and it has so much to offer tourists, including Petra, one of the Seven Wonders of the World. There are many water options as well for those who want to cool down in the heat, everything from the Dead Sea to hot springs and waterfalls. It's also an easier country to navigate as many people speak English and the country is renowned for its hospitality. In this heat, it's best to see Petra by night, and there are many tours that accommodate the nocturnal traveler. For diving, Aqabah offers amazing dive opportunities in one of the most beautiful areas - the Red Sea, including night dives for when the days are too hot. From Aqabah, travellers can visit many other regions in Jordan and see important historical sites including what is knows, according to the Guinness Book of World Records, as "The oldest known purpose-built Christian church, built between 293 and 303." As Jordanian citizen and Dubai resident Yasmin Nazer says, "The weather is beautiful during the summer, and there are so many sights to see. Amman, which is Jordan's capital, has a great view no matter where you are, and has what I consider the best Arab food worldwide."
Even though people tend to try and escape the heat, there is no need to flee to far flung regions when there's so much to do in the Middle East. This is a wonderful time of year to explore oft-overlooked destinations and check off some amazing local destinations and and escape from the hustle and bustle of urban life. As Razaq says, "There's also a simple rhythm of village life that one never sees in the big cities, and has remained virtually unchanged for thousands of years."