Hajj guide: The top smartphone apps for techie pilgrims
Here are four apps that have brought some 21st Century smartphone technology to use during the Hajj pilgrimage
There are many mobile applications geared towards everyday tasks like ordering a taxi – but a few offer assistance during the once-in-a-lifetime experience of hajj.
Just as Middle Eastern services like Careem and Talabat have simplified ordering taxis and food, developers have created apps to help guide Muslim pilgrims through the rituals performed in Makkah.
Millions of pilgrims have arrived in Saudi Arabia's holy city, typically paying anything from $4,000 to $32,500 for the most luxurious packages. A significant chunk of the costs go to tour operators, who guide groups of pilgrims through the many rituals that must be performed.
Here are four apps that have brought some 21st Century smartphone technology to use during the hajj pilgrimage.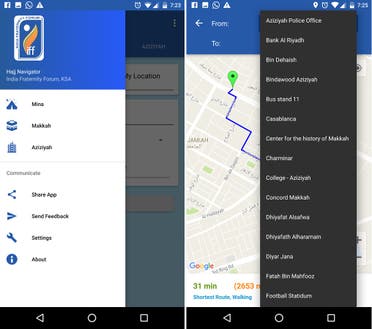 Taking yet another leap ahead in serving the hajj pilgrims, India Fraternity Forum (IFF) has launched an app that will give the pilgrims precise directions to reach their destinations in Mina, Makkah and Aziziyah, Abdul Rahman M. Baig from the Saudi Gazette reports.
Hajj Navigator is supported by Google Maps and based on data of roads and streets of Mina as well as details of Indian pilgrims' accommodation, hotels, hospitals and medical facilities in Makkah and Aziziyah.
When pilgrims or hajj volunteers feed their location and destination in the app, they would immediately find the route and distance with an approximate time to reach it.
If a pilgrim does not know his location he can select "my location" using the GPS, then provide his destination, which would mark the route to reach the destination together with the distance and the time needed. Once downloaded from Google Play Store and installed in the mobile phone, the app does not require Internet connection for finding the route.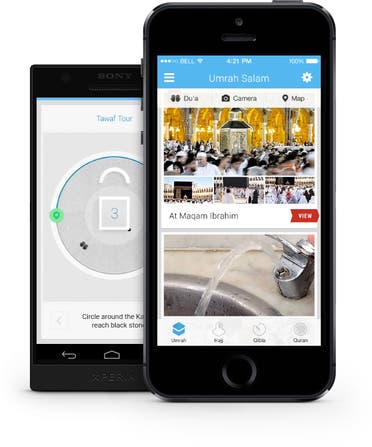 Compared to other apps on the market, HajjSalam stands out for its interactivity. A counter lets users keep count on the number of times they circle the Kaaba during the mandatory Tawaf. That is one of the many rituals Muslims perform, circumambulating the Kaaba (the most sacred site in Islam) seven times in a counterclockwise direction.
According to the Saudi Gazette, HajjSalam includes other tools that include prompting pilgrims to read or listen to the appropriate prayers at the right time and place, as well as full camera, map and social-media integration.
A mapping feature even lets users virtually tag their tent in the app's map so they can easily find it when returning to Mina, which is the largest temporary city in the world, and where millions of pilgrims stay for two of the five nights.
The app was developed by Dubai-based start-up Hajjnet. Its founder Ali Dabaja told Saudi Gazette that the company's "goal is to help Muslims focus on the spiritual aspects of Hajj by relieving some of the pressure of the process and logistical challenges that cause so many issues."
This app is available free on Apple's App Store and Android's Play Store.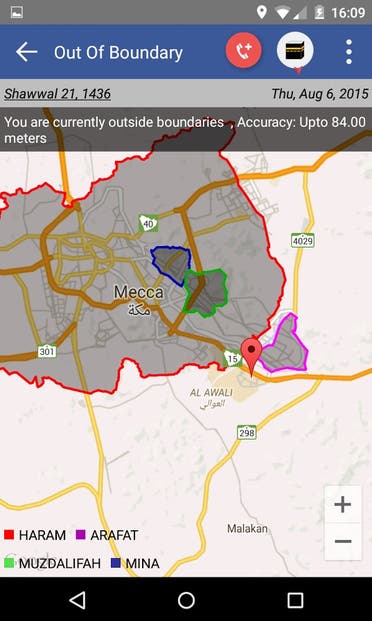 One of the few apps endorsed officially by Saudi Arabian officials, SMARTHAJJ was designed in a way to "guide pilgrims during their trip as the world's first checklist of Hajj."
Developed by Saudi Arabia's King Abdulaziz City for Science and Technology (KACST)'s GIS Technology Innovation Center, the mobile app was last week endorsed by Makkah Governor Prince Khalid al-Faisal Al Saud.
One of the tools offered on the app is the ability for users to connect with authorities directly online. It someone falls sick, they are able to forward a request directly to medics on standby.
It is because of such accessibility for pilgrims to connect with authorities at the tip of their fingers that some Arab web developers are hoping it'll help cut costs of pilgrims hiring tour guides and handlers since semi-official mobile apps like SMARTHAJJ exist.
This app is available free both on Apple's App Store and Android's Play Store.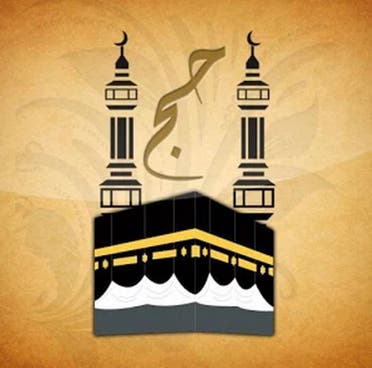 The Hajj Guide app is available on Apple's App Store, Android's Play Store and Windows Phone store, making it one of the few apps available across all three mobile platforms.
The app hosts several pages with an introduction to what hajj entails, the importance and significance of its history, as well as tips on how to prepare for the journey and the essential items one needs to bring to Makkah.
The app does not need a constant internet connection as pages can be loaded offline to be read later. The only drawback is that the app acts more of a manual than an actual virtual guide, and is more geared towards pilgrims preparing for their journey rather than during it.
This app is available free both on Apple's App Store and Android's Play Store.
(With the Saudi Gazette)
Save
Save