2017 has just begun, but is it already time for a detox getaway?
Here are six sublime spas with varying approaches to wellbeing
Getting fit and healthy is right up there amongst the most popular things people decide to do at the start of a New Year. But it's infinitely easier said than done, given the stresses and temptations we are surrounded with in our everyday lives. That's why holing up in a destination spa dedicated to detoxification could be just the jump-start to wellness that you need.
Here are six sublime spas with varying approaches to wellbeing, all accessible by easy direct flights from the region. Your body can thank us later!
Ananda in the Himalayas
Where: India
This celeb-favoured hideaway set amidst mystical mountains (it's hosted everyone from Oprah Winfrey to Bill Gates) takes a truly holistic, bespoke and gentle approach to wellbeing, with Ayurveda and yoga at the core of its offerings, supported by the philosophy of Vedanta. Housed in a royal palace estate, the resort ensconces you in old-world luxury from the get-go. A consultation with the Ayurvedic doctor to determine individual health concerns and body type allows the treatment regime to be tailored, with a wellness consultant personally coordinating between the various aspects that make up a typical program – from spa therapies to the Ayurvedic diet using wholesome ingredients, and the various activities on offer such as yoga, meditation, and fitness classes. You can't not leave here feeling regenerated!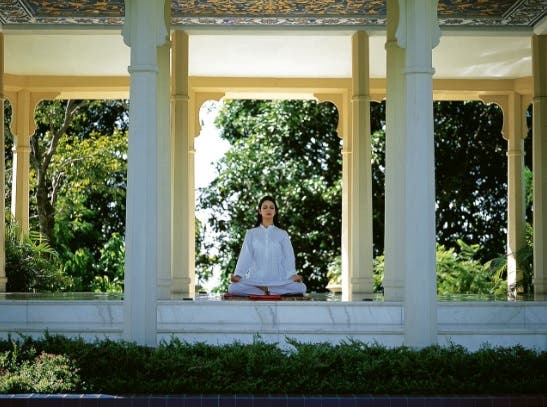 Viva Mayr
Where: Austria
The no-nonsense and highly effective approach of Modern Mayr medicine - led by founder Dr Harald Stossier, who still personally oversees operations for the two clinics, located in Maria Worth and Altaussee - has acquired a cult-like following around the world, and for good reason. With a focus on gut health, the extreme detox is enabled by Epsom salts, an alkalising diet - which is surprisingly delicious - plenty of rest, and a range of treatments from targeted massages to kinesiology and cranio-sacral therapy. It's not for the faint-hearted, but the salubrious setting of Austrian mountains and lakes definitely help. And the incredible results, including weight loss, and improved overall health, make it all worthwhile.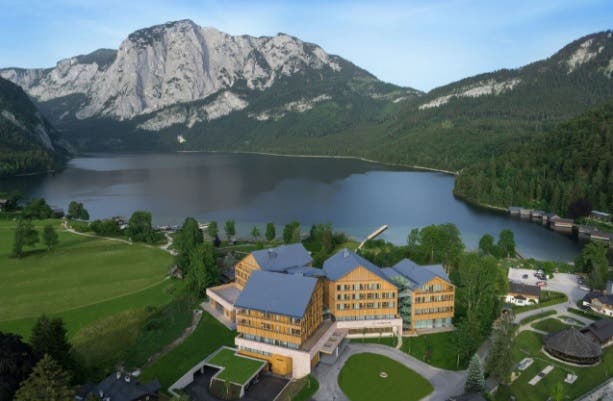 Chenot Palace
Where: Azerbaijan
Nestled in Azeri countryside, this brand new destination spa is probably one of the best-kept secrets of the wellness world. An Alpine structure rises up on the pristine lakeshore, housing luxury accommodations, and a state-of-the-art spa facility, which offers comprehensive detox regimes masterminded by wellness guru Henri Chenot (founder of the Chenot method, which marries modern Western medicine systems with traditional healing philosophies and a detoxifying diet to help achieve optimum health). Programmes at Chenot Palace incorporate hi-tech medical diagnostics with detox treatments such as Hydrotherapy, and the signature Chenot suckle cupping technique, as well as new-age therapies such as Cryo-therapy and Nuerac.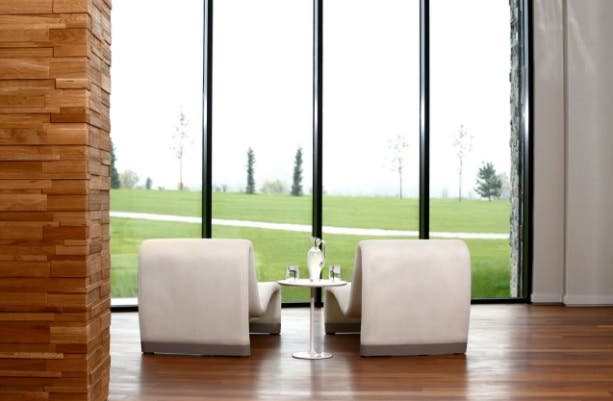 Six Senses Zighy Bay
Where: Oman
This ultra-luxury resort tucked away in a private bay in Mussandam offers integrated wellness in a nature-inspired rustic chic setting. A lifestyle consultation leads to the development of individual programmes that include specialised spa treatments, wellness activities, and gourmet spa cuisine (with many ingredients coming from the on-site organic garden). While the approach may be more indulgent than intense, common conditions such as toxin overload and stress are tackled, aided with wellbeing tips to take away after your stay in one of the luxe pool villas.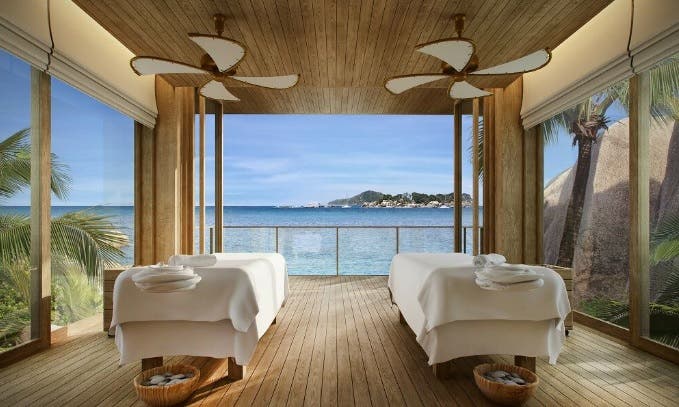 Tri Lanka
Where: Sri Lanka
This brand new boutique hotel is home to just 11 rooms and villas, where sustainable design creates a serene, stylish setting. An array of visiting practitioners of natural health, yoga, and Ayurveda ensure the tree-top yoga studio and airy spa are kept busy with a calendar of retreats and events. Complemented by healthy creative cuisine that incorporates native ingredients and locally grown produce, and immersive cultural experiences, this is wellness at its most exclusive. (upcoming yoga retreat on February 10-11).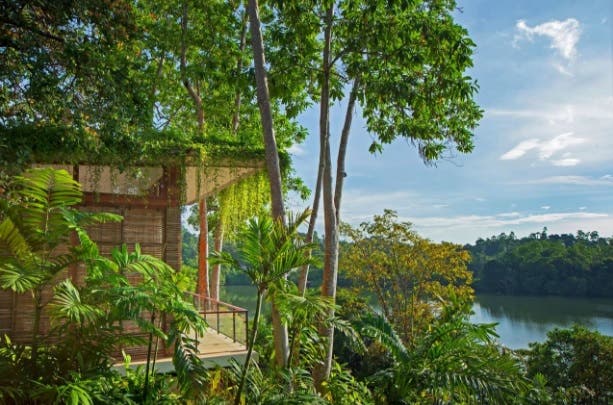 Chiva Som
Where: Thailand
The grand-dame of destination spas, this pioneering resort offers a staggering range of therapies to suit every need, their popularity proven by the multitude of prestigious awards it has under its belt. Not resting on its laurels, Chiva Som has recently undergone a refurbishment to add a contemporary edge to its design, and also introduced targeted new retreats such as 'Sustainable slimming' and 'Tension release'. Its popular Art of Detox programme however, aided by a cleansing spa cuisine diet and yogic therapies, is an oldie but a goodie!