The archaeological site Mada'in Saleh within the Province of Al-Madinah was bathed in pink lights to support awareness campaigns during breast cancer month.
The health sector in the governorate of Al-Ula, where Mada'in is located, launched several events for raising awareness for early detection of breast cancer under the title of "Complete your battles".
The campaign targets awareness and prevention of breast cancer risks. According to international studies, one out of eight women suffer from the disease, and 95 percent of these cases can be cured if diagnosed early.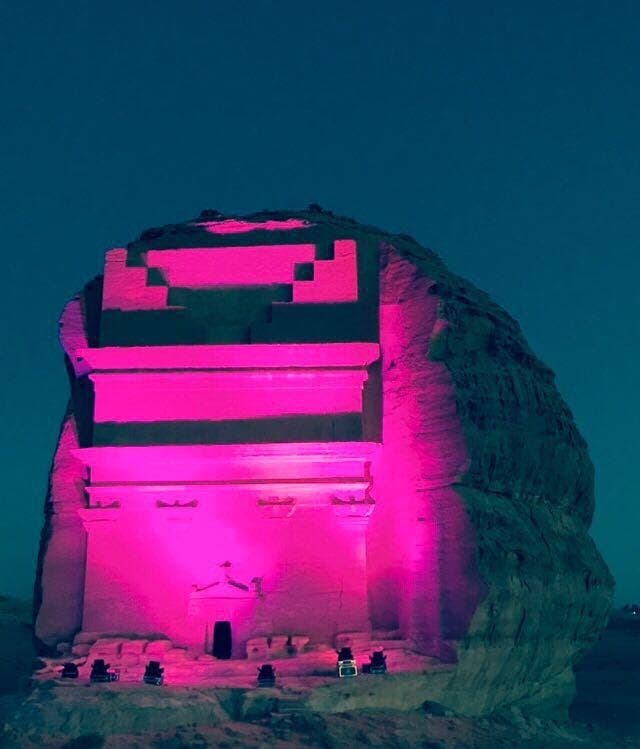 In 2008, UNESCO proclaimed Mada'in Saleh as a site of patrimony, becoming Saudi Arabia's first World Heritage Site.