The first Italian scientific expedition to K2 in Pakistan may have reached in the year 1909, led by the Duke of Abruzzi, but the country's environmental interventions are making a difference on the ground.
According to a news report, while the Italians became the first to conquer the Savage Mountain — K2 — over 60 years ago, the communities and travelers heading to the world's second highest peak remember them for keeping it clean. An event was held in Pakistani capital of Islamabad recently to mark the International Mountains Day.
Italian Ambassador Stefano Pontecorvo briefed about the environmental interventions made by the Italian government in Pakistan.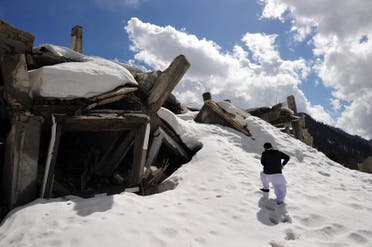 Mountain of the Italians
Syed Abu Akif, the federal secretary for climate change, said that Pakistan, particularly Gilgit-Baltistan, was bestowed with an abundance of high snowcapped mountains and large glaciers. Akif invited students and public to visit and see the natural beauty and majestic mountains.
Mountaineer Ashraf Aman noted that K2 was the mountain of Italians, since Lino Lacedelli and Achille Compagnoni had first conquered it in 1954.
He applauded the waste management interventions on glaciers, which have earned Italy immense appreciation from mountaineers all over the world. Speaking on the occasion, Uzma Yousuf, the first Pakistani woman to climb Spantik, expressed her love for the mountains.