UAE embassy in Paris issues warnings to citizens, Eiffel Tower forced to close
The UAE's embassy in Paris has issued a warning on Wednesday alerting citizens in the country to take all necessary procedures against the icy weather conditions that have greeted the French capital.
The embassy cautioned UAE travelers to Paris in light of unstable weather conditions. It also urged citizens to keep an eye out for updates and instructions from concerned parties.
تدعو سفارة الدولة في باريس المواطنين المتواجدين في فرنسا أخذ الحيطة والحذر وذلك نظرا لتعرض بعض المناطق الفرنسيه لتقلبات جوية غير اعتيادية.
كما ندعو مواطني الدولة للتواصل في الحالات الطارئة على الرقم التالي:
+33144340200
مع تمنياتنا بالسلامة للجميع.

— UAE Embassy Paris (@UAEEmbassyParis) February 6, 2018
The embassy's announcement comes after heavy snowfall caused major travel disruptions in the northern half of France and in Paris after the weather conditions caught authorities off guard.
Hundreds of people spent the night trapped in their vehicles or in improvised shelters outside Paris after French authorities failed to clear roads on time.
The snowy episode - up to 15 centimeters (6 inches) in the Paris region - brought some excitement to Parisians, though, with some putting on their skis to tackle the Montmartre slopes, where the Sacre Coeur basilica is located.
Eiffel Tower
Also, the Eiffel Tower has been closed because of bad weather conditions amid snowfall that has covered the French capital.
Visitors had to admire the snow-covered wrought iron lattice tower from the now-white fields covered near the Paris monument, clutching umbrellas as the snow continued all day Tuesday.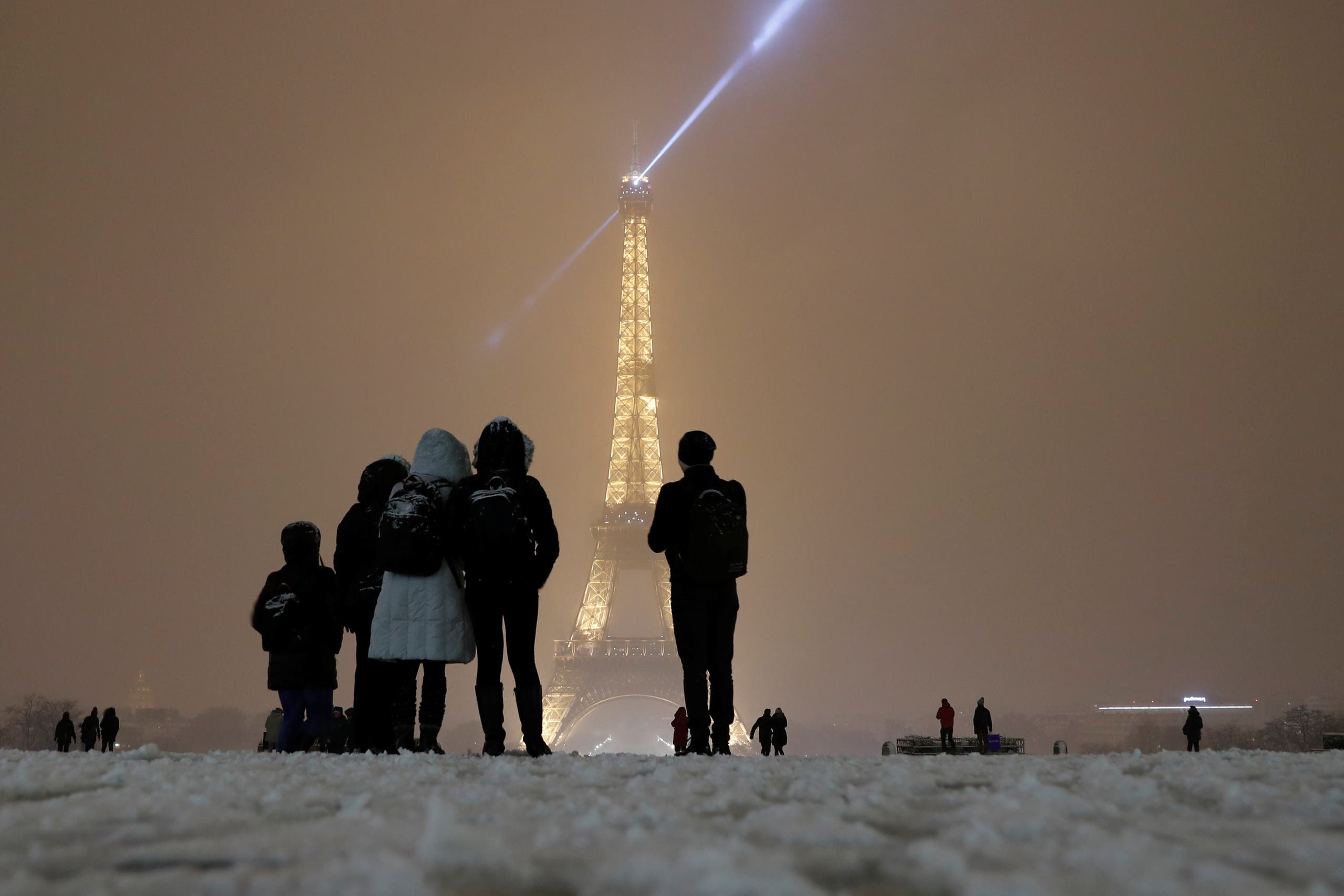 Twenty-eight French departments, including eight in the Paris region, have been placed on orange alert over the dangerous weather conditions and ice on the roads. School buses in two regions near Paris won't operate Wednesday.
Heavy snow is not common in Paris. The average winter sees 15 days with some snowfall, but most of those are only a dusting.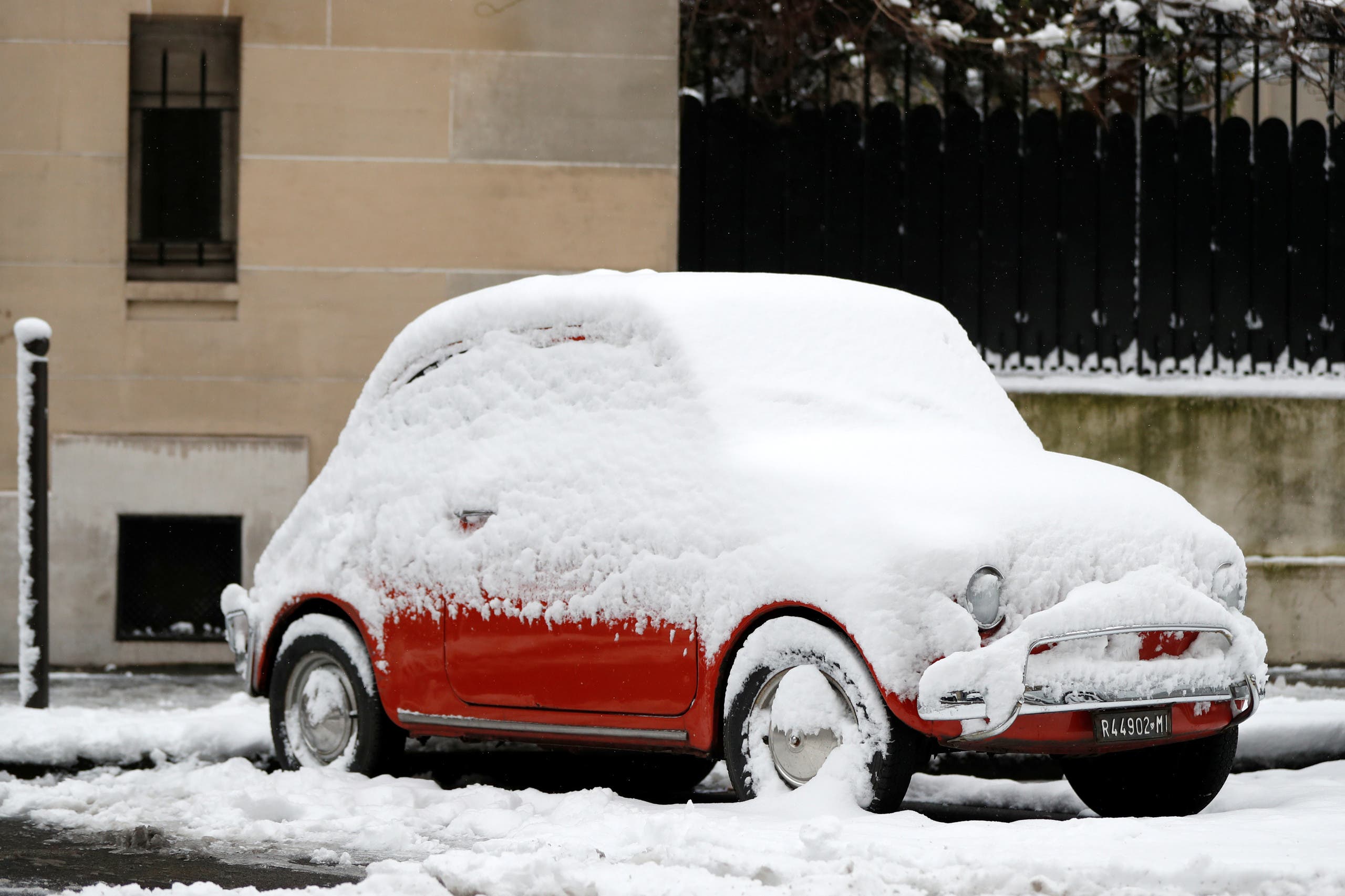 Officials had opened 46 shelters in the greater Paris region for more than 600 people stranded by the snow, while about 700 had to spend the night at the Montparnasse and Austerlitz train stations in Paris.
Airport
At Charles de Gaulle airport, officials announced over loudspeakers that all suburban train connections to Paris had been cancelled for at least several hours.
A dozen perplexed passengers waited outside a railway ticket office at one terminal.
"I tried to get into Paris by train. I was sitting on a train for half an hour and then everyone got up and left," said Paul Farberman, a 66-year-old music industry executive who had just flown in from Los Angeles.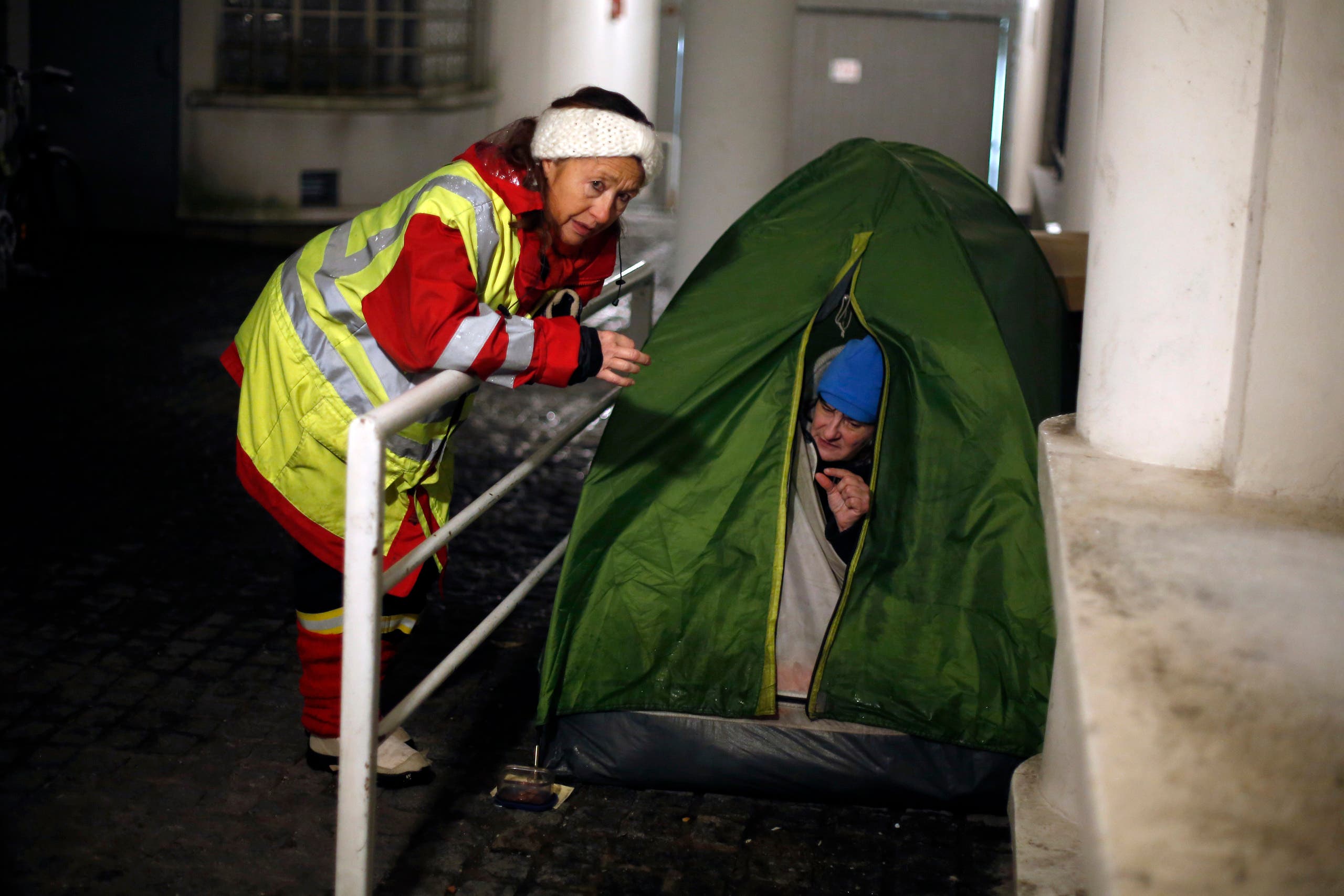 "They said there are no trains and no buses," he added. "I love Paris. I would just love to get there and see it."
Evacuations were still under way for the 1,500 to 2,000 people stranded on a highway south of Paris, prompting anger from drivers who said the route should have been closed to traffic sooner.
One driver, Antonio De Lemos, told AFP he had been "stuck in the snow since 5 pm" and spent the night in his car.
"It's a natural event, but it's not normal because they leave all the roads blocked, without salting them" to remove the ice, he said.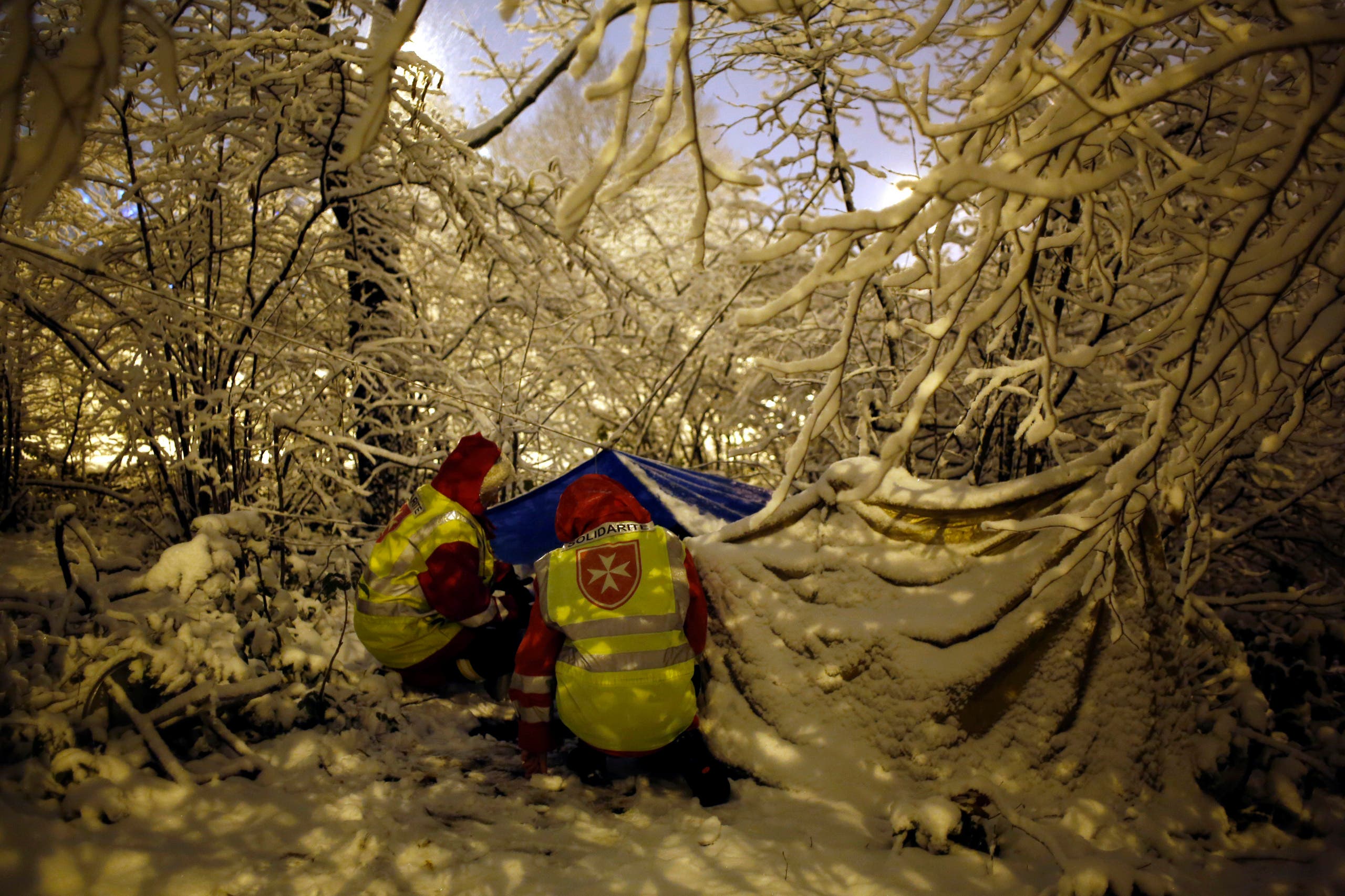 Forecasts for even lower temperatures are likely to freeze the heavy snow in place, making conditions even more treacherous, the Meteo France weather service said.
"We're dealing with an exceptional situation," interior ministry spokesman Frederic de Lanouvelle told AFP, urging people "not to use their vehicles."