160-mln-year-old Saudi mountain serves as oil reservoir, tourist destination
A series of mountains located 35 kilometers away from Riyadh is the latest geological site reeling in visitors in the kingdom.
The Tuwaiq mountains have become popularly known as 'the edge of the world' for how similar they are to the US's Grand Canyon in Arizona, also famously called the same nickname.
Tourism in Tuwaiq
Several group tours for residents and foreigners go on regular visits to the vast rocky edge, as well as nature lovers and those intrigued by strange rock formations. The mountains' great heights overlook villages, valleys, farms and sand dunes as well as stunning natural formations.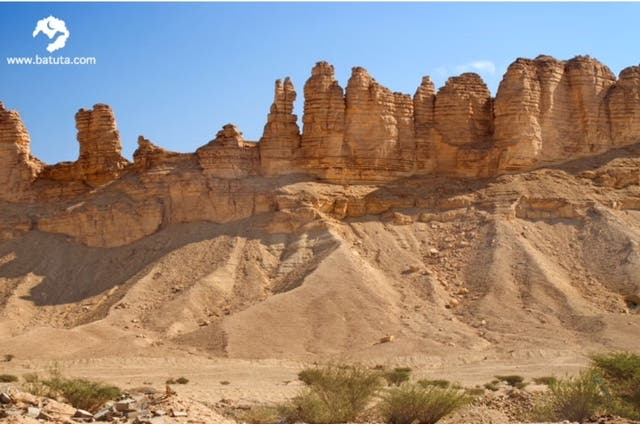 People who like to explore or do sports go there for its proximity to Riyadh.
There are many paths to take to reach the edge of the mountains, including crossing steep slopes at the beginning of Wadi Hanifa, on a mountain called Vahrin, at a high altitude of more than 100 meters.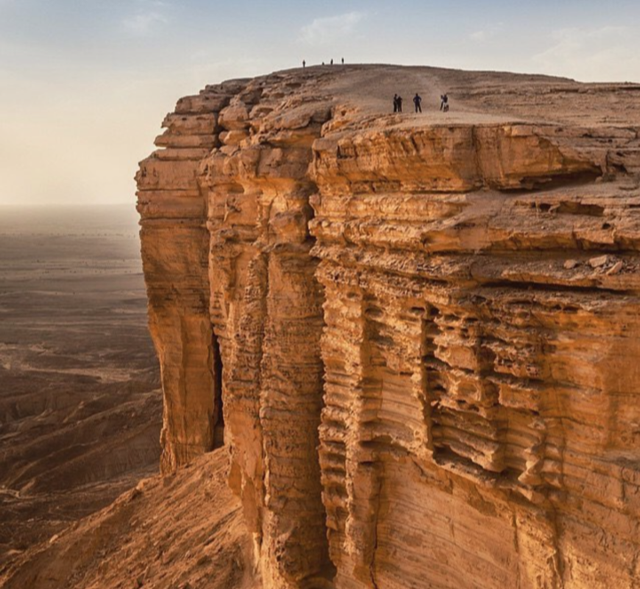 A Geology professor at King Saud University, Dr. Abdulaziz bin Labon, said that Tuwaiq is a series of mountains which has valleys and sand dunes and partly faces West. It is known as the end of the world or the observatory.
He added that the Tuwaiq mountains stretch out in a curve in the middle of the Arabian Peninsula, and looks like a spinal cord. It consists of rocks that cover a distance of 1,200 kilometers, he said.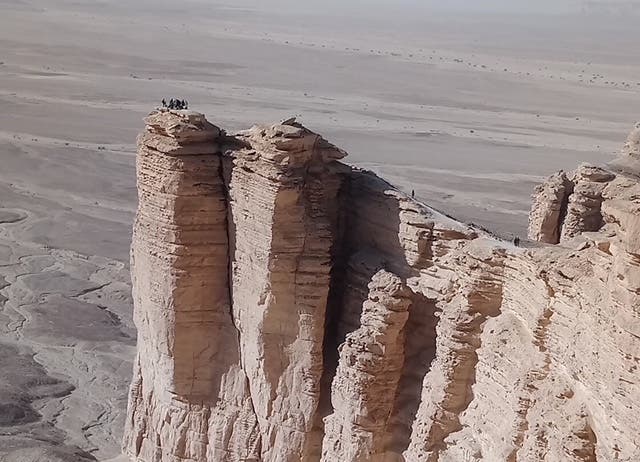 160 million years and oil
The Tuwaiq mountains are made up of limestone, clay, fossils, coral reef remains, shells, ammonite and other animal remains which lived in the area from about 160 million years, Bin Labon said.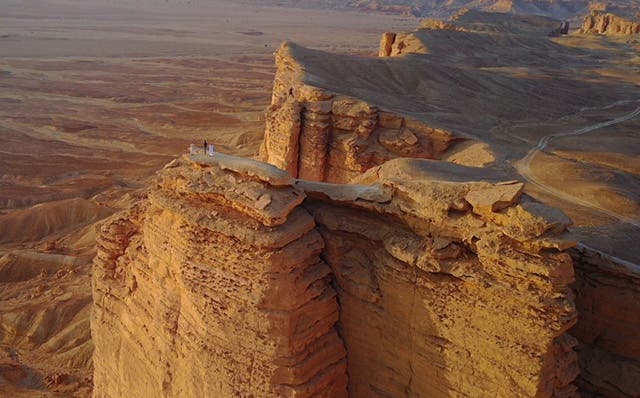 He added that remains or fossils are the source of oil and oil reservoirs in many parts of oil fields in the eastern region where large amounts of oil have formed and accumulated.