Exploring Saudi Arabia: The Faifa Mountains known for beauty and agriculture
The mountains of Faifa, located in southwestern Saudi Arabia east of Jazan enjoy moderate climate and temperatures throughout the year, which distinguishes it from the rest of the Kingdom's highlands.
The mountains attract a large number of visitors and tourists from different regions, distinguished by the beautiful nature and valleys known for its greenery. The mountainous areas are famous for their agricultural terraces, and characterized by these mountain are heights of green flora that cover them.
Faifa Mountains are also wrapped around each other, making them look like a single mountain pyramid from a distance, rising from the sea at about 7,000 feet and an area that encompasses nearly 600 km covered with greenery that includes many types of plants, flowers and herbs.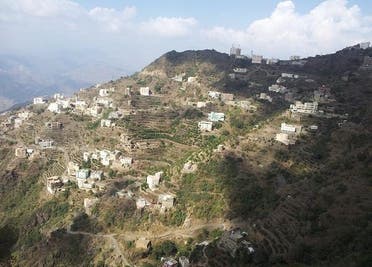 The area has many houses with unique archaeology designed in cylindrical forms and circular terraces. The mountainous area in known to have a large folk heritage area with many popular arts, folk proverbs, legends, judgment and poetry. The region has twenty tribes and clans.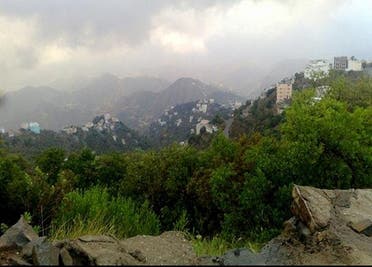 These slopes, forests and valleys have contributed to the existence of many wild animals and the environment in Faifa, and the diversity of the flora and fauna density have no less contributed to the economic wealth of the region, including the production of large quantities and variety of high quality honey.
Agriculture is the main industry in the region, where cereals, fruits and aromatic plants are cultivated. The area is characterized by sandy clay soil and surrounded by a large valley where water is maintained throughout the year.