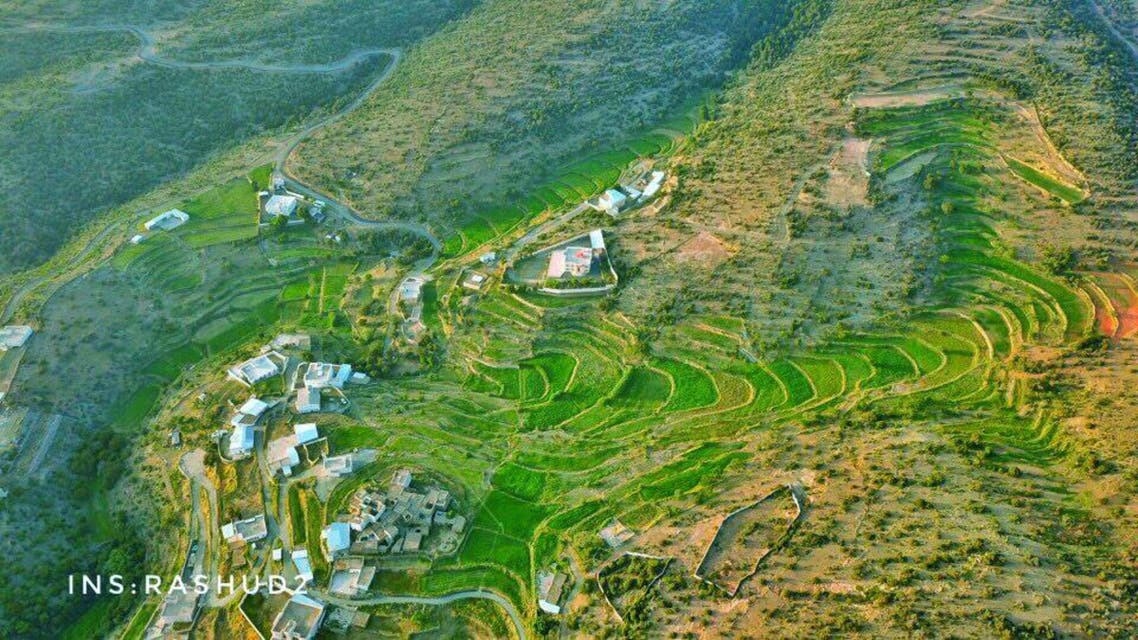 Saudi village residents living among beautiful mountains focus on agriculture
A village in southern Saudi Arabia has combined agriculture and mountains where its residents have held on to old inherited customs and traditions showing daily life of simple farmers in rural areas.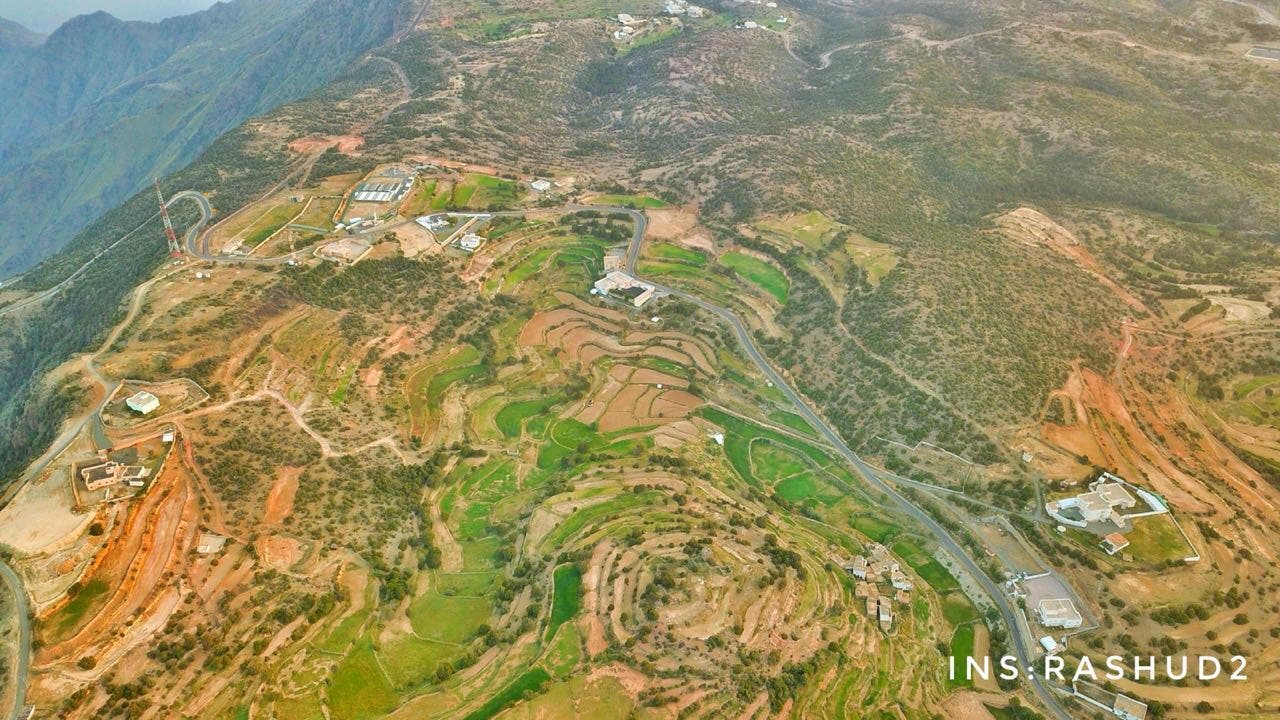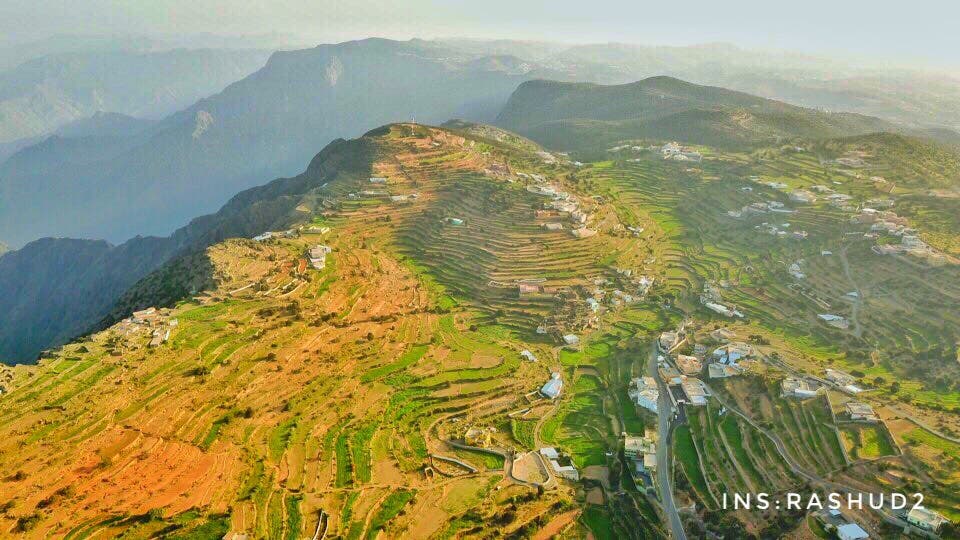 The al-Abid village is unique as its residents still uphold their farming tasks and live by a culture of giving.
Farming tractors are seen between the hills and mountains surrounding the village creating a beautiful scenery of nature.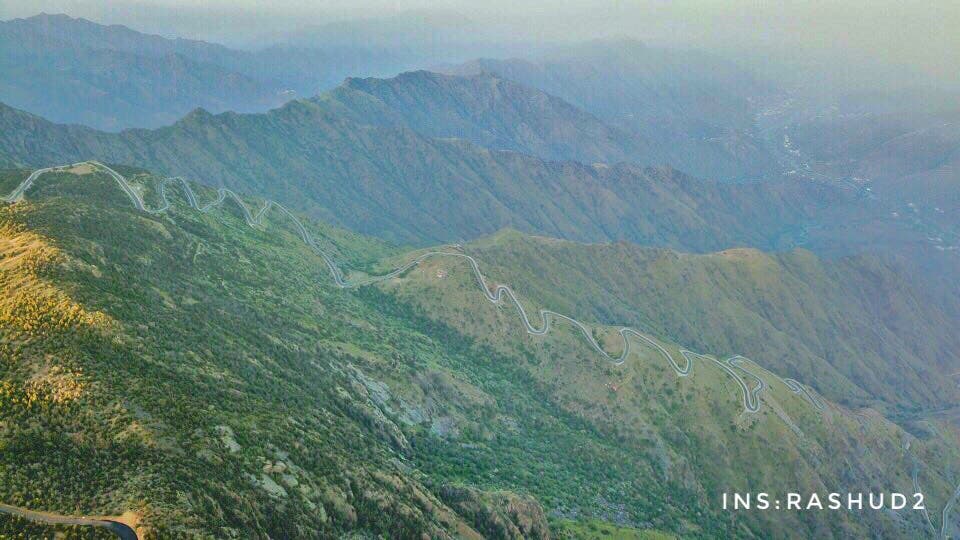 Photographer Rashud al-Harithy took some aerial shots some of the greenery and nature of the village for Al Arabiya.