Ancient drawings in Jebbah and al-Shwemas have revealed that both areas are among the most important archaeological sites in Saudi Arabia.
Characterized by their large rocks dating back more than 10,000 Years BC that feature ancient carved drawings, Jebbah and al-Shwemas were registered as World Heritage sites by UNESCO.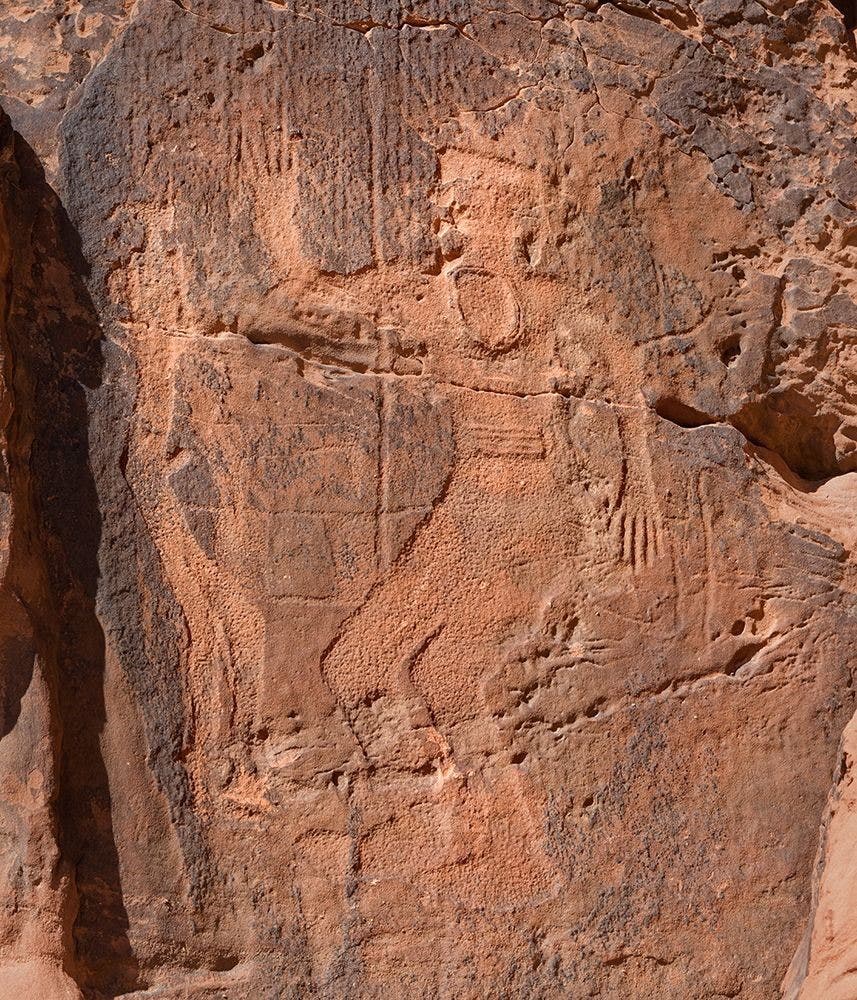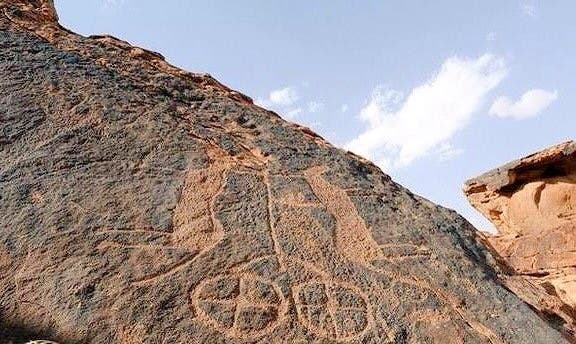 They are considered the fourth Heritage site in the kingdom after Madain Saleh, the At Tarif district, and the historic Jeddah, which are registered in the World Heritage List.
Located in the center of a basin surrounded by sand dunes on all sides, Jebbah is one of the most important and oldest rock sites in Saudi Arabia. It has several inscriptions and drawings on rocks in Mount Am Sanman and several nearby mountains.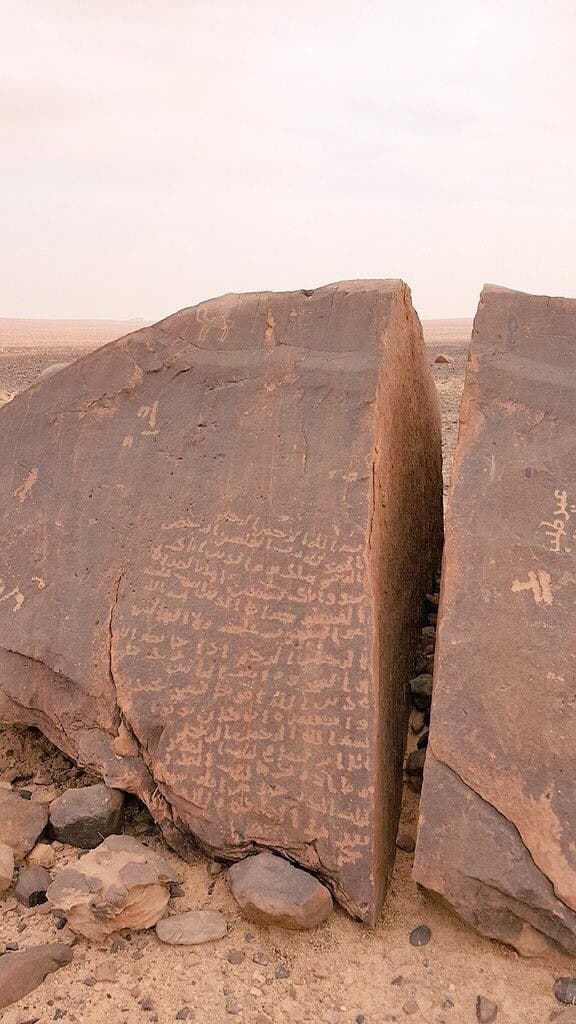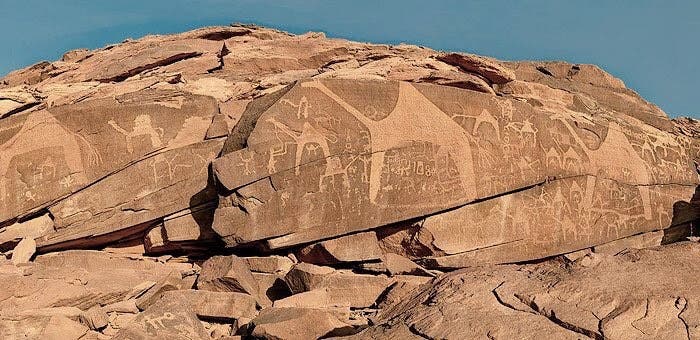 Researcher Abdul Elah al-Fares told Al Arabiya that the site dates back to three different historical periods, but lately it was discovered that it dates even further to four. From the style of the drawings and carvings, Fares said the fourth period was during the early Islamic times.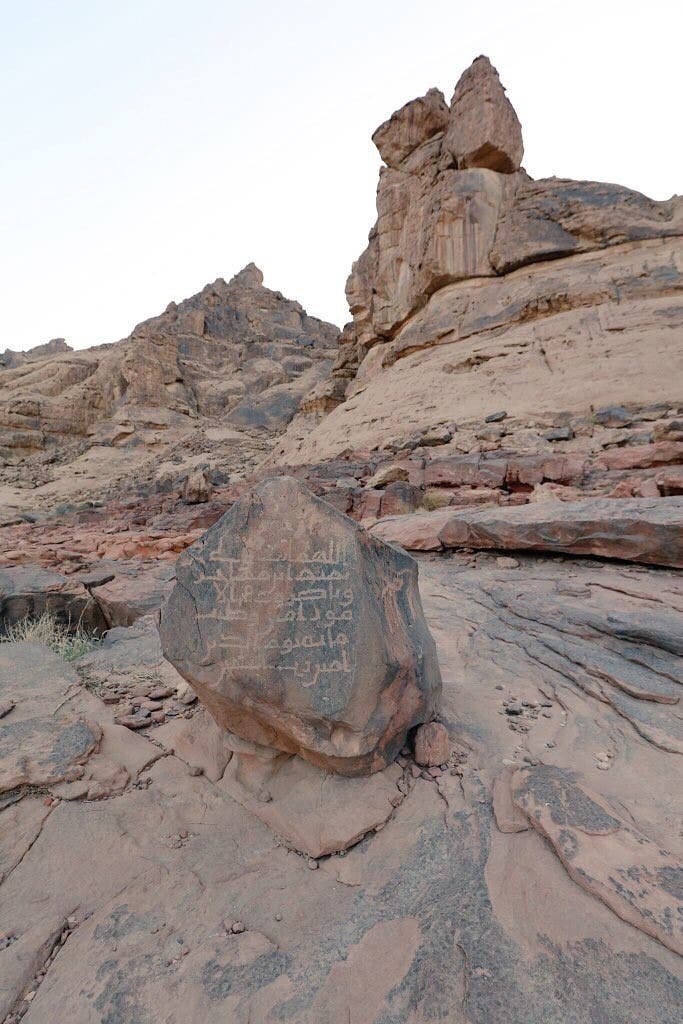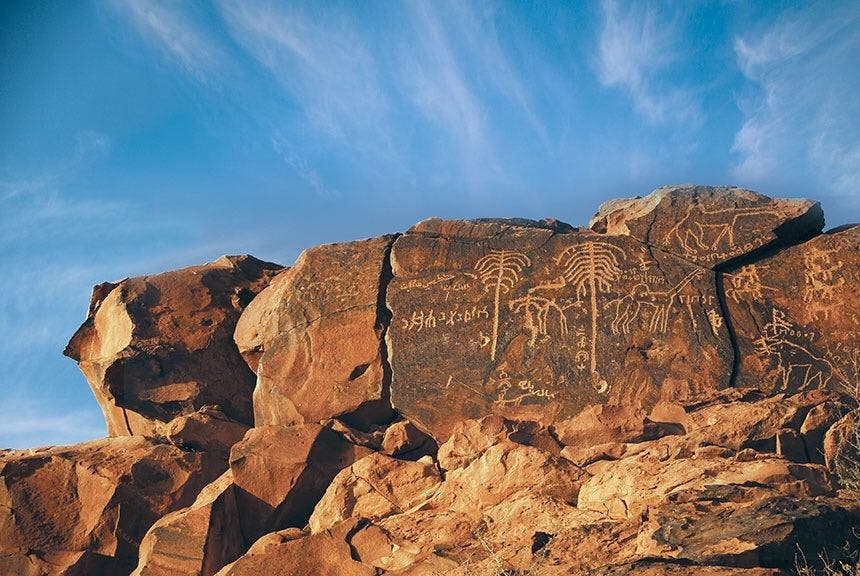 Al-Shwemas is located about 320 kilometers south-west of Hail city. The inscriptions on its rocks date back more than 10,000 years BC. The area has an abundance of caves and volcano remains.