The Saudi mountain of "al-Isbii" - which means 'finger' in Arabic due to its unique shape - was split since millions of years, in a triggering of geological movements, noted down by many generations of archaeologists, to become a touristic destination for mountain and rock lovers.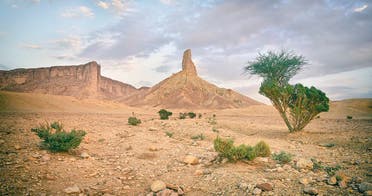 The mountain is located close to al-Qiddiya area southwest of the Saudi capital Riyadh.
Professor Abdul Aziz bin Laboun at the Geology department at King Saud University said: " The geological formations in (al-Qiddiya) was formed since millions of years to its current shape, with cliffs and slopes. While Jabal al-Isbii mountainous chain split from al-Qiddiya due to atmospheric conditions - it is now an area rich with fossils of various marine species, including coral reefs, shells and snails.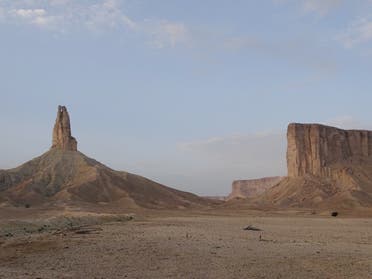 The location and its importance
The Jabal al-Isbii is located close to Khashm Tuwaiq, especially the higher part of it east of Darma governorate, near the Qiddiya Project which was announced recently and will be the largest and most important tourist destination in the region.
The mountain is considered one of the most famous destinations sought after by nature enthusiasts and explorers because of its unique geological shape. It is also considered the most prominent landmark of Tuwaiq, forming a huge arch of mountains extending more than 1,200 km.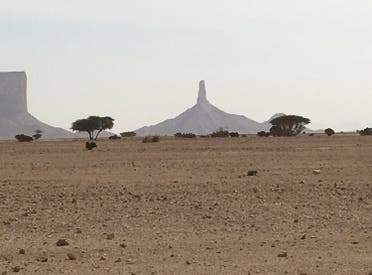 Enthusiastic photographers
Photographers from different part of the Kingdom throng to the area at different times of the year, to shoot the unique nature scenes of Jabal al-Isbii. Among these photographers is Saudi Sulaiman al-Gwainee who has taken memorable shots of this natural landmark.