Nikki Haley, the US envoy to the United Nations, is on an inter-faith journey in India, visiting a Hindu temple, a Sikh shrine, a mosque and a church in old parts of the capital.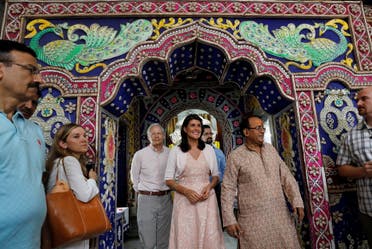 Born in South Carolina to Sikh immigrants from the northern Indian state of Punjab, Haley rolled breads at the Sikh shrine on Thursday, a religious way of paying obeisance to Sikh gurus.
After visiting the Jama Masjid, one of the largest mosques in India, she interacted with a child sitting outside.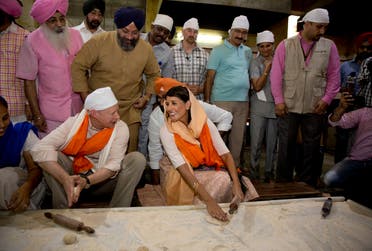 She is on her first visit to India after taking over as the US ambassador to the United Nations in 2017. She met with India's Prime Minister Narendra Modi on Wednesday.
Haley visited India in 2014 when she was the South Carolina governor.