Located in one of the world's most fascinating natural forms, al-Hada mountainous region in Mecca province in western Saudi Arabia is home for the worlds' most spiral roads and highways with a temperature varying from 45 degrees Celsius to 20 degrees Celsius.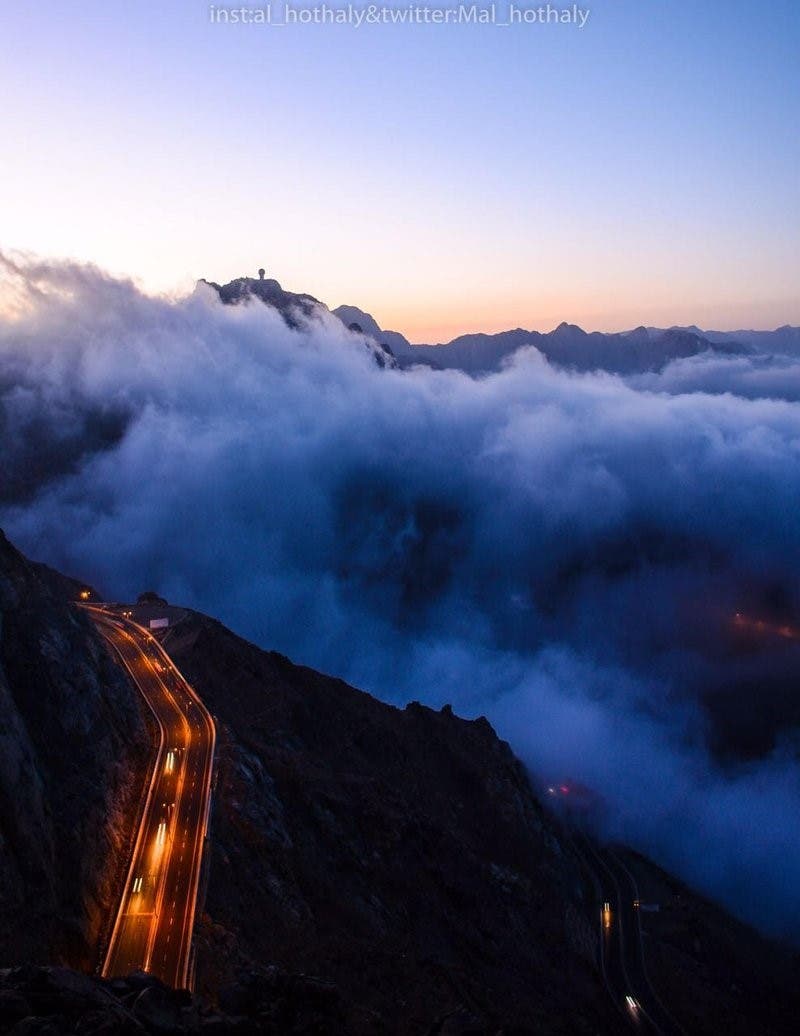 Al-Hada which is a touristic hotspot in the Kingdom, is also famous for its park and five stars hotels, while its roads are considered as one of the most beautiful and important mountain roads in the region, connecting Taif city with the other regions on the west and north.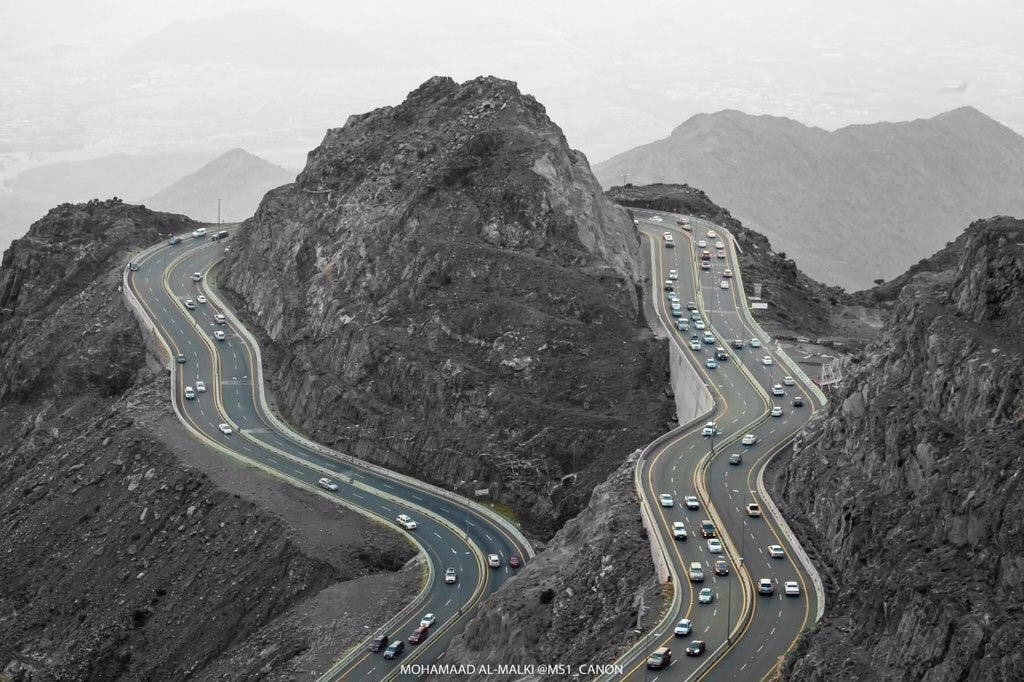 Tourists and travelers enjoy doing their purchasing of fruits and vegetables in the local shops located in the starting point area called "Kara" in the major village of al-Hada, before starting their journey down the twisted spiral roads towards the city of Mecca and Jeddah.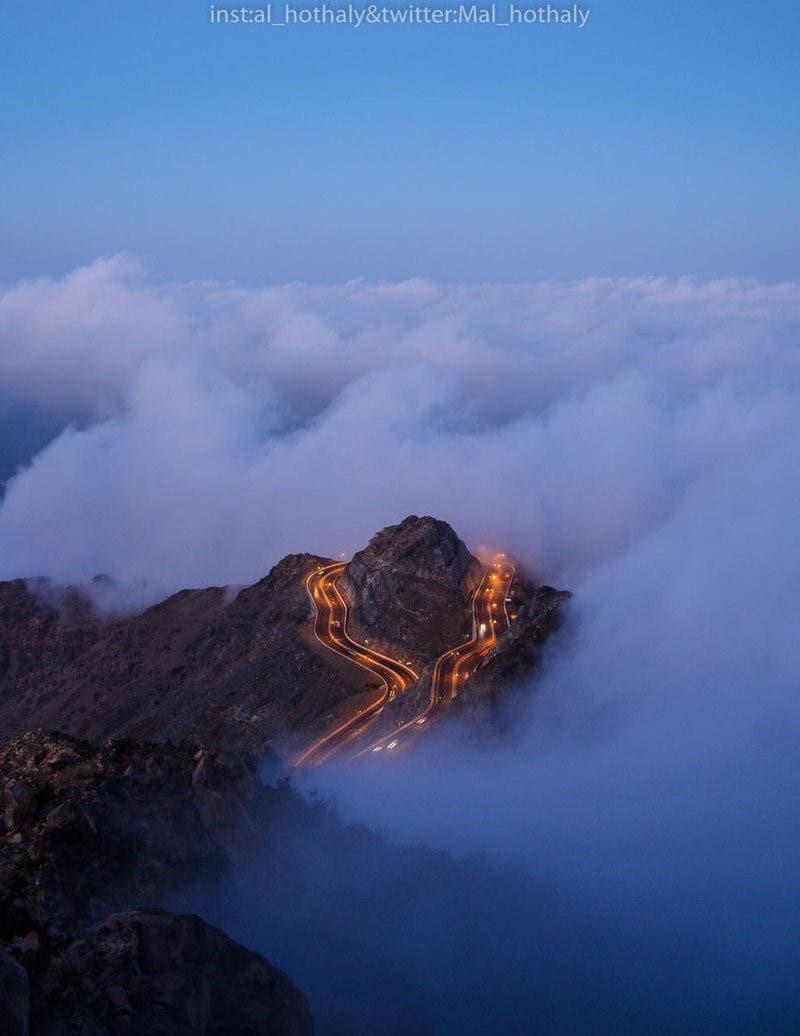 Part of the road ntework going up to Kara area and connecting between Taif and Mecca cities offers scenic views, as part of the road is bridged between the connecting mountains as if it is hanging in the sky.
Known for its cool refreshing weather with temperatures ranging between 20 degrees Celsius to 28 degrees Celsius with rainfall all year round, the region has witnessed major road construction.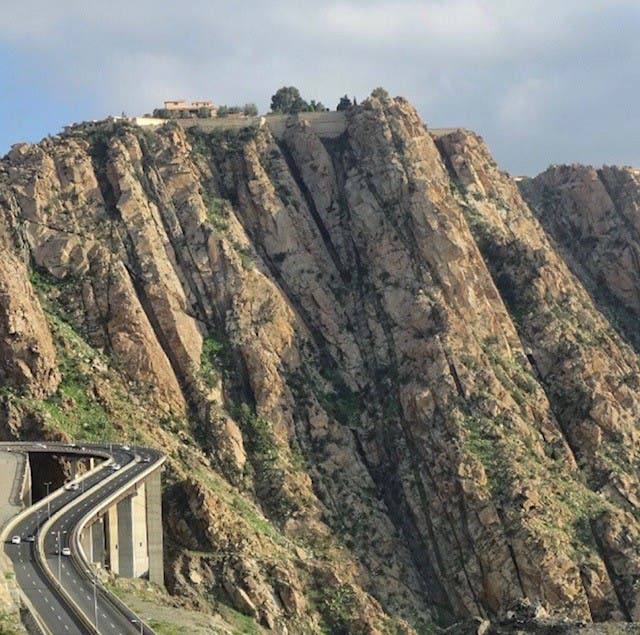 The length of Kara road is 87 km and is split into four directions. The road from Mecca to Arafat is 21 km, from Arafat to Kara 23 km and from Kara to al-Hada 23 km, while the most difficult and risky road which goes in a spiral form around the mountains is from al-Hada to Taif with 20km in length.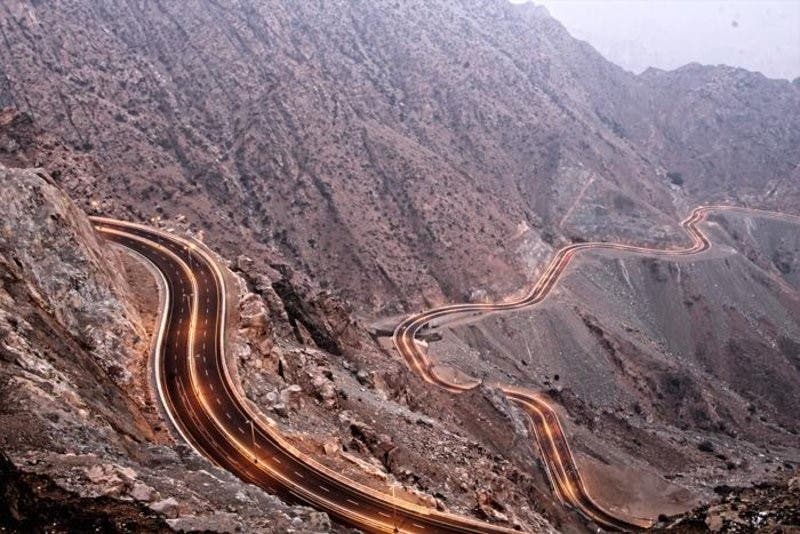 Exploration in the area revealed an off road dated back more than 10 centuries and known by the name "Tariq al-Jammala" which means in English "road of camel riders".
People used to travel on camels between Mecca and Taif. Also, this off road is considered a track for pilgrims and traders.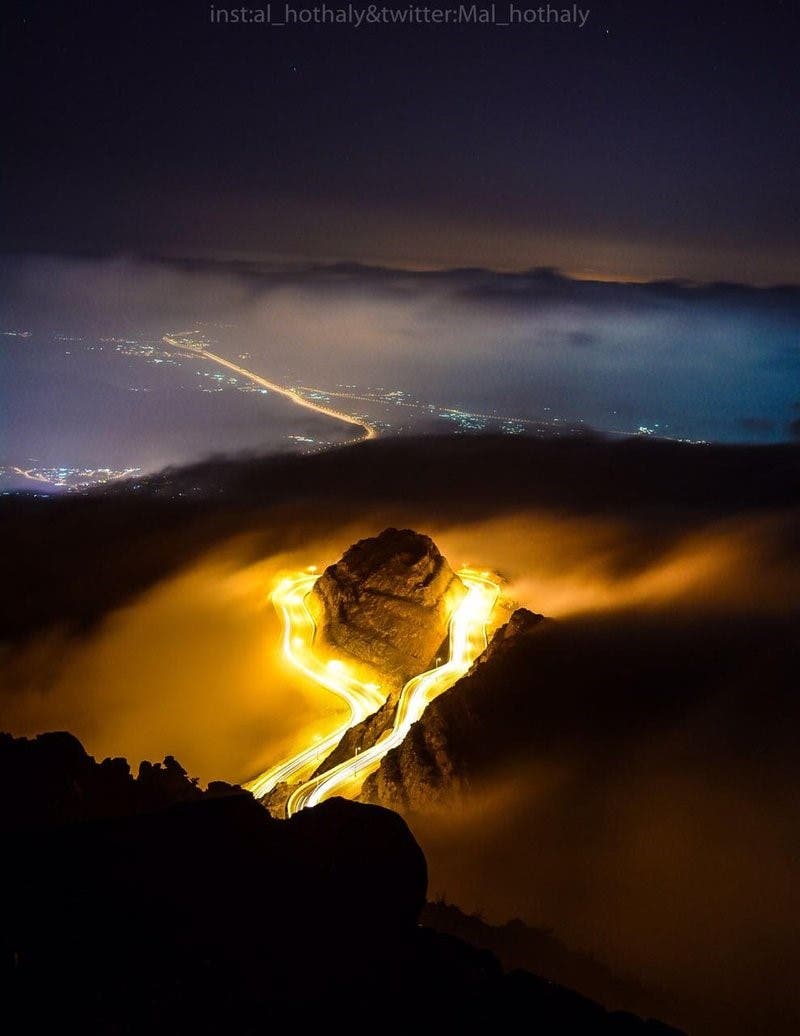 Kara witnessed the opening of the first phase of its expansion project during the rule of King Khaled bin Abdulaziz in 1398 AH when King Saud bin Abdulaziz ordered the launch of the expansion project. This same road underwent another expansion during the rule of King Abdullah bin Abdulaziz in 1427 AH.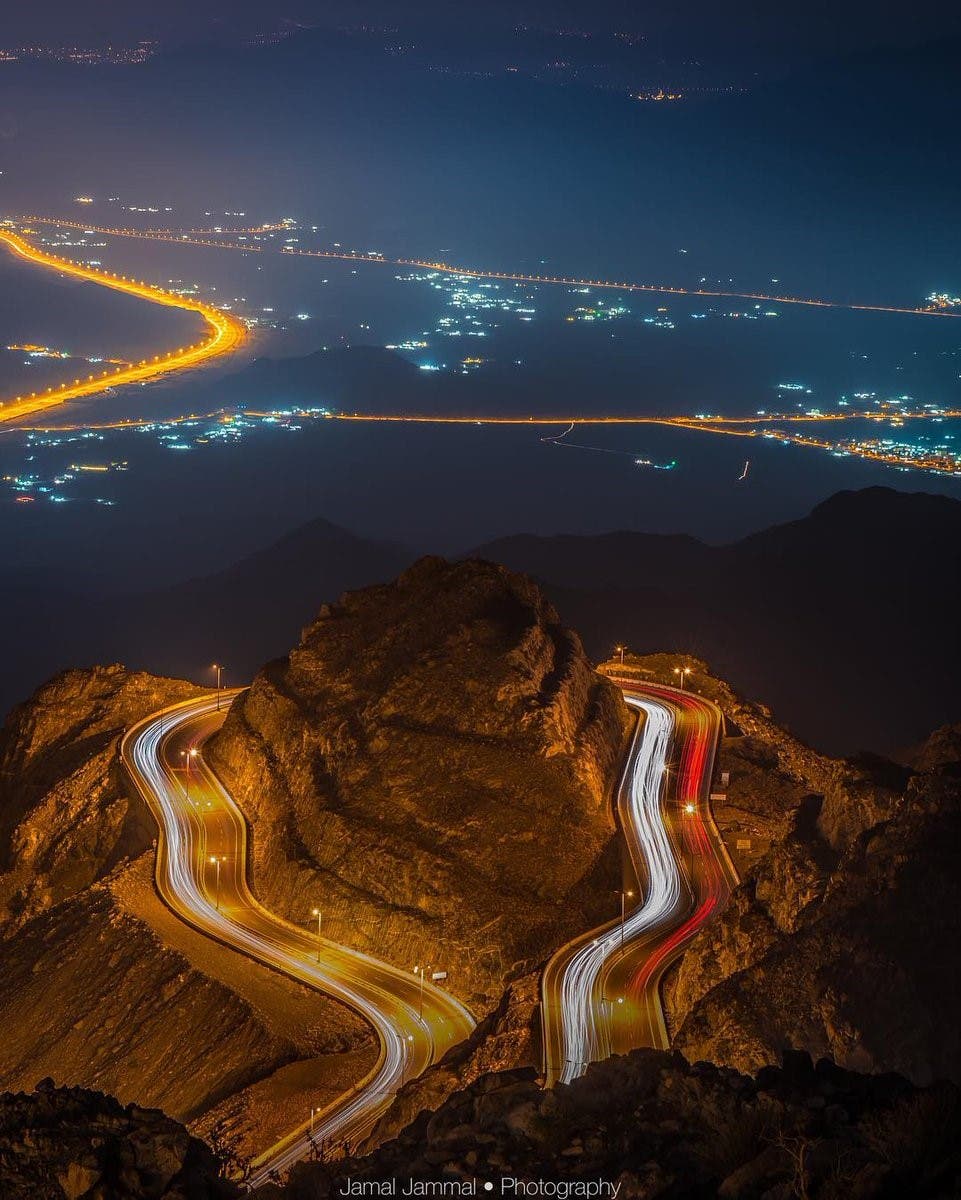 With the last expansion done in the area, traffic has increased, as the major obstacles have been removed while tracks became wider for motorists.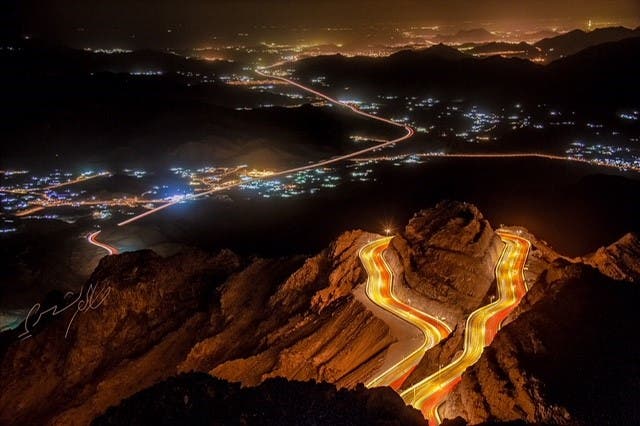 Kara area in al-Hada is also known as a natural habitat for extinct species like the Arab Tiger. Also monkeys can be seen in the mountains which are marked by greenery.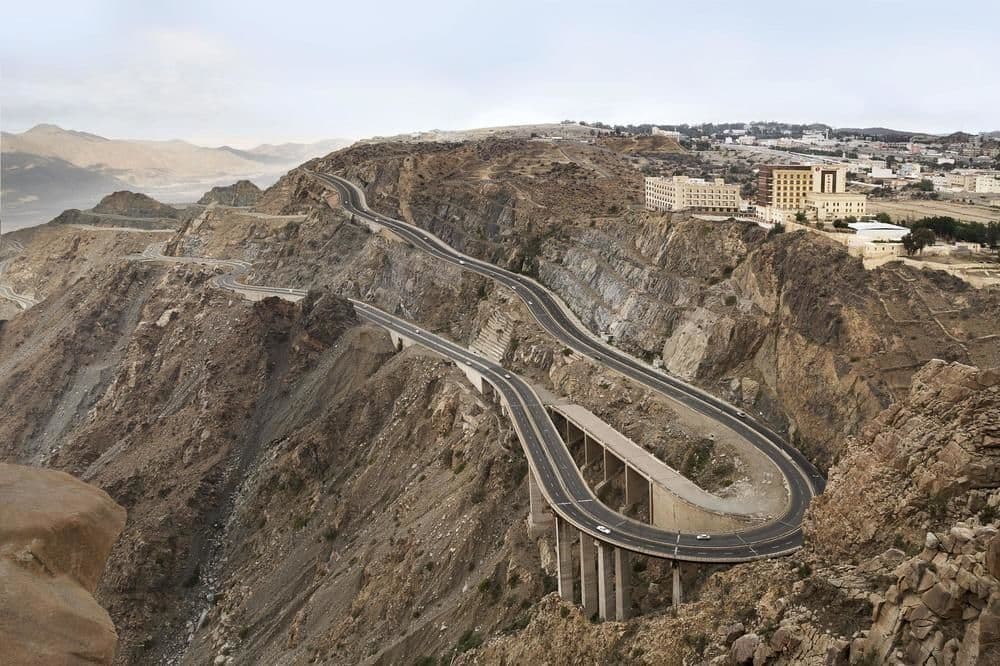 The region which is a beautiful natural resort, is also an attraction for Saudi photographers who are inspired by the many landscapes throughout the year. One of the most famous photographers of this area is Mohamad al-Hazli, who documented the famous roads hanging between the clouds and the green mountains.