IN PICTURES: What's the story behind ancient lion engravings in Saudi Arabia?
Did lions ever roamed Saudi Arabia? Rock engraving by an ancient Thamudi artist who lived 10,000 years ago, answers this question as an engraving in Jabal al-Manjor and Raat at Shuwaymis in Hail Region shows a giant lion in its actual size on a rock facade.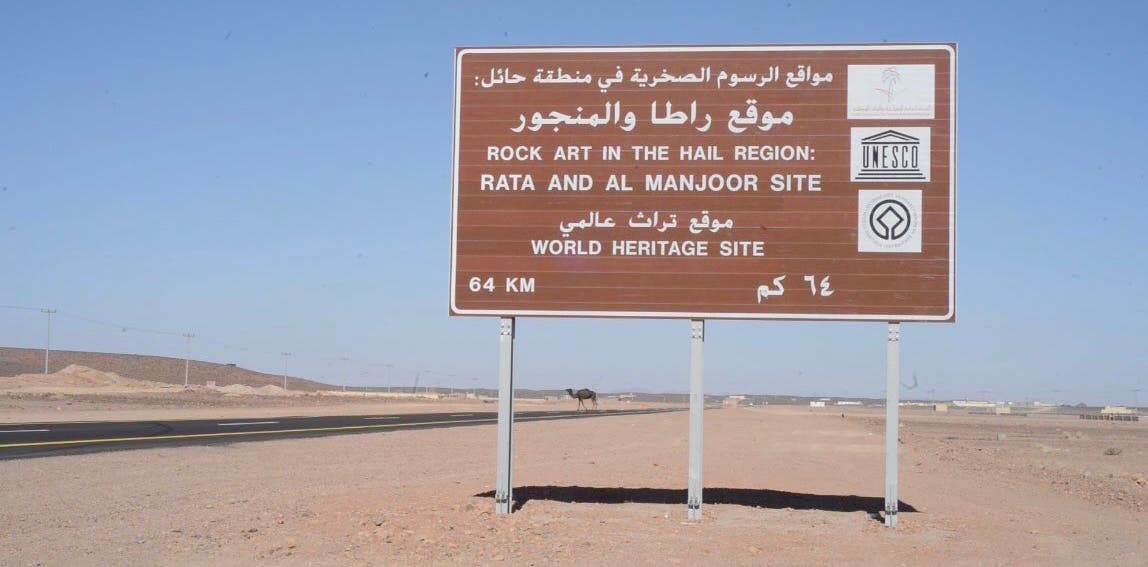 Ancient Rock engravings in Hail Region of Saudi Arabia, which includes Jabel Umm Sinman at Jubbah and the Jabal al-Manjor and Raat at Shuwaymis, was added to UNESCO World Heritage List in 2015.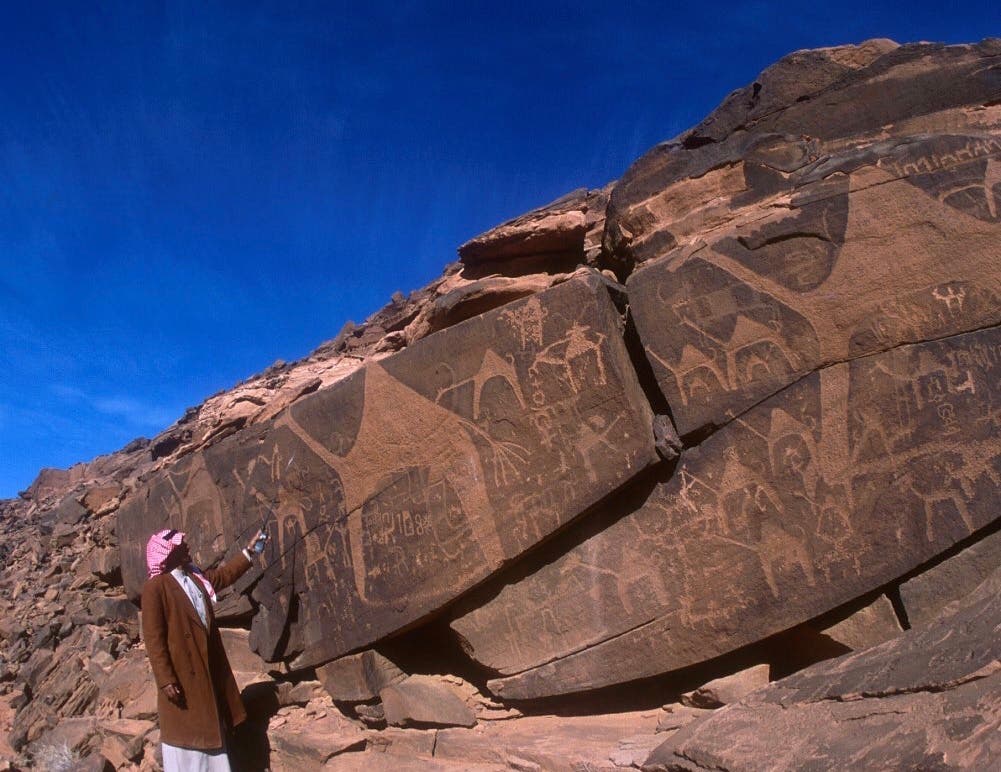 Shuwaymis is 300 kilometers south of Hail and it's in the lava field where a volcano erupted a very long time ago. The volcanoes' craters are still present on the lava field's sides.
Lion of Shuwaymis
The huge engraving now known as the Lion of Shuwaymis is inscribed on a rock in the heart of Jabal al-Manjor and Raat. This site is one of the largest open natural museums in the world as there are plenty of carvings of camels, horses, ibexes and other animals.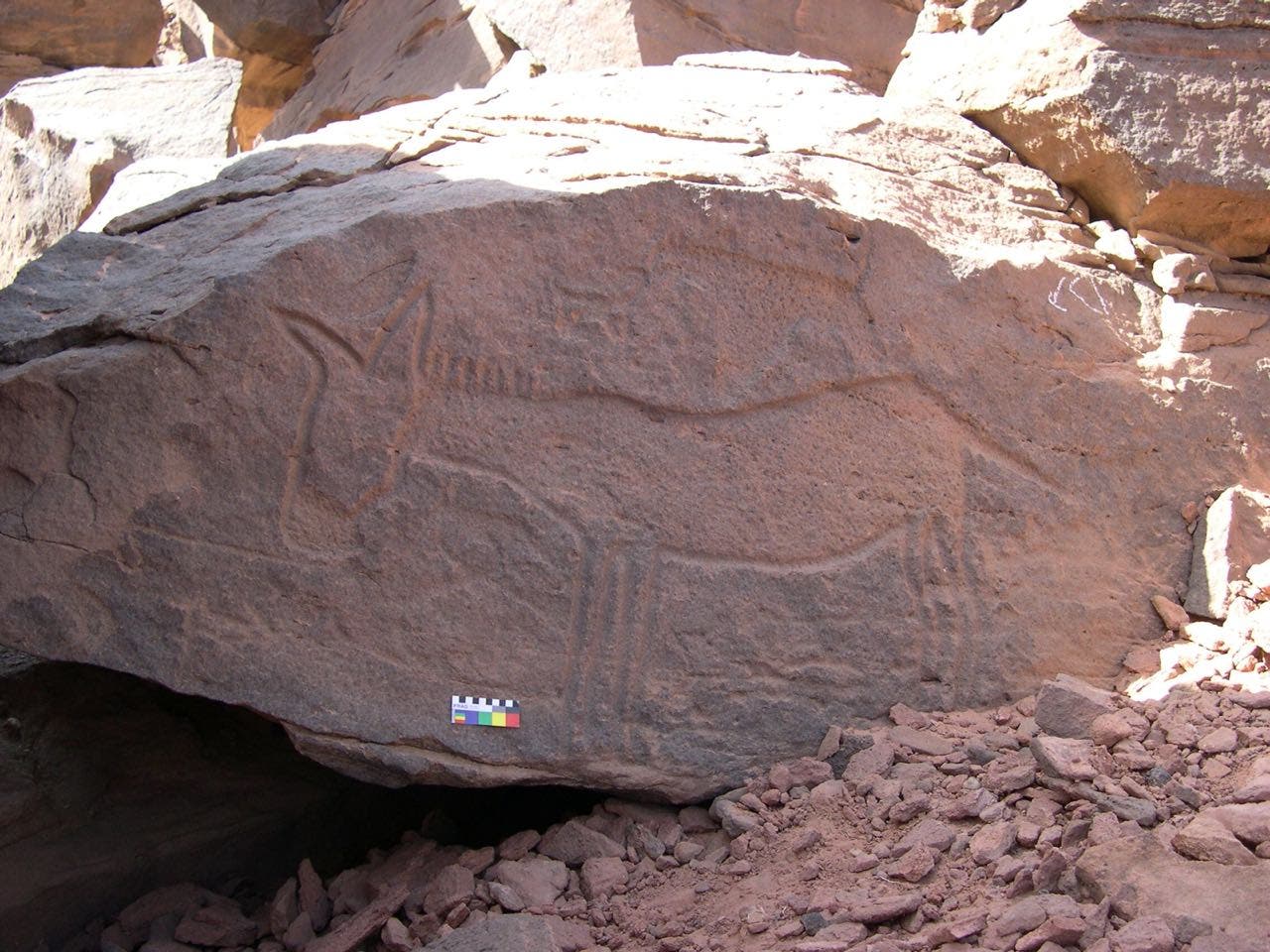 The lion engraving is done on a wide space of the natural rock, thus depicting the lion's esteemed status which it held more than 10,000 years ago.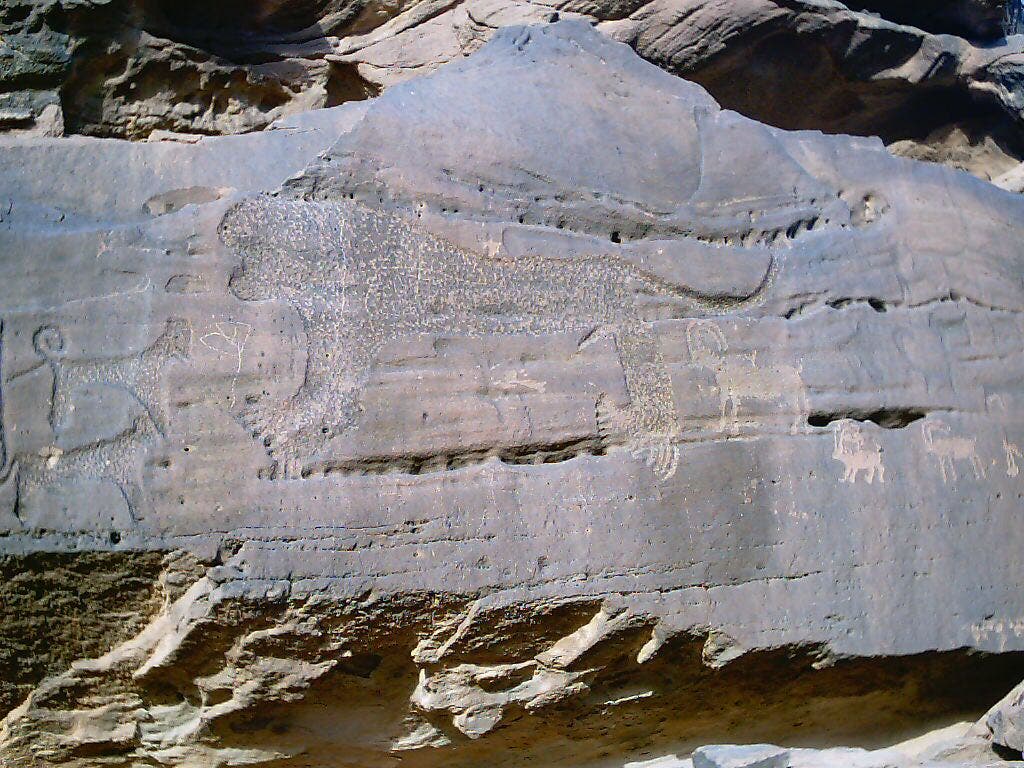 Thamudi artists filled rocks in Jabal al-Manjor and Raat with engravings as well as some Thamudi letters and inscriptions.
In addition to carvings of animals in their actual size, they also engraved images of man performing daily activities like fishing and trade via the use of caravans.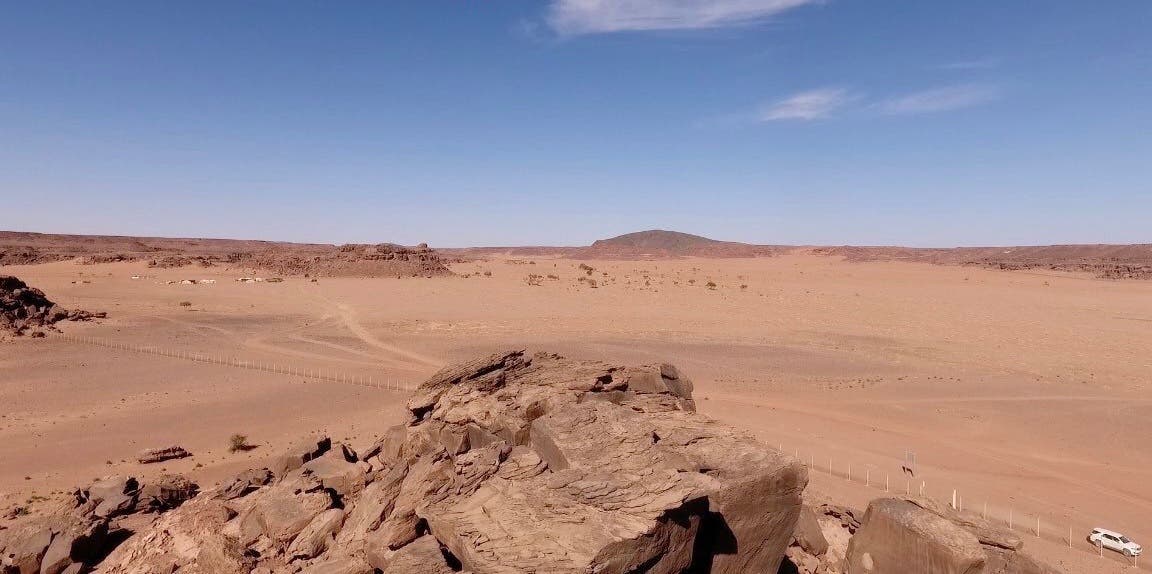 Ahmad bin Ghathy, a tourist guide in Shuwaymis said the location has been protected by the lava field which it wasn't possible to pass through before. He added that the path to where the lion engraving was very bumpy but this protected the site.
Linking sites
There are three important sites on the borders of the lava field which are Fadak, Khaybar and Shuwaymis. Some of their parts have been linked via paths which visitors can take easily to reach these sites.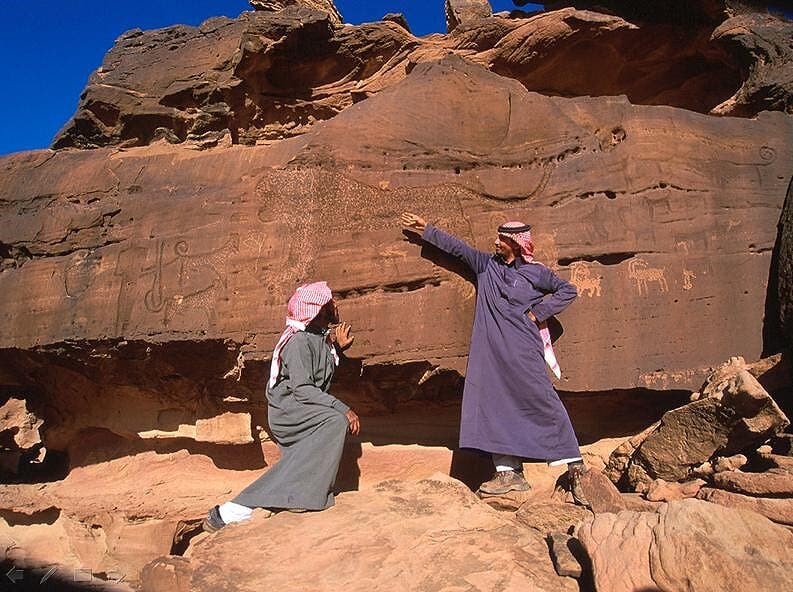 Ghathy said that there is an off road which does not exceed 30 kilometers that links Raat with Khaybar, breaking through the lava field, shortening the trip by at least 300 kilometers.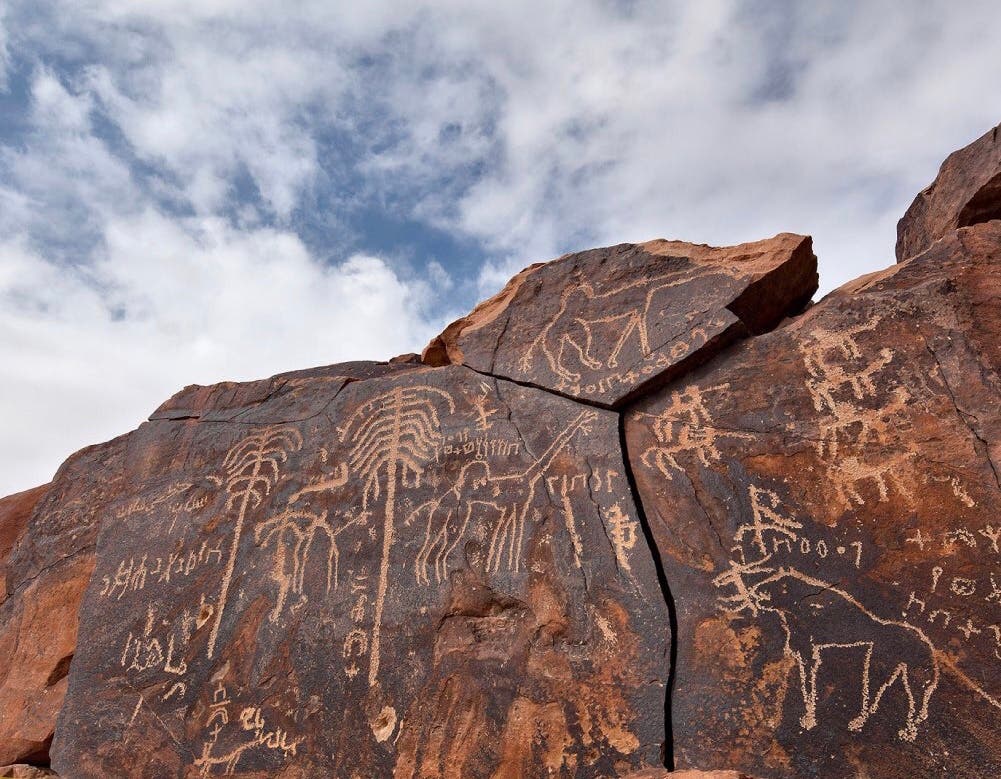 Tourism and archaeology
The Shuwaymis site is one of the most looked after sites by the Saudi Commission for Tourism and National Heritage as it has launched several initiatives to protect the site and improve it.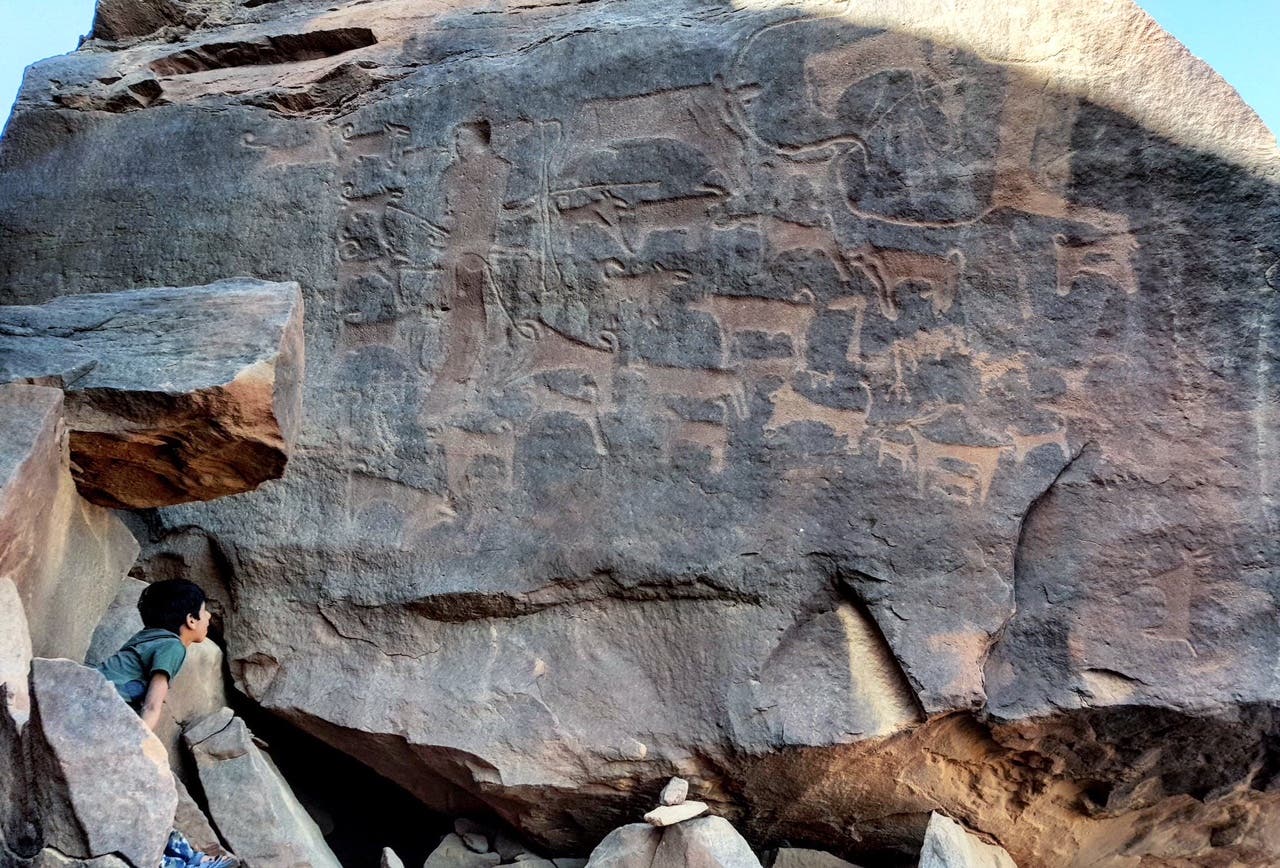 Prince Sultan bin Salman, the commission's chairman, inaugurated the site in a ceremony held in front the famous mountain in Raat and al-Manjor.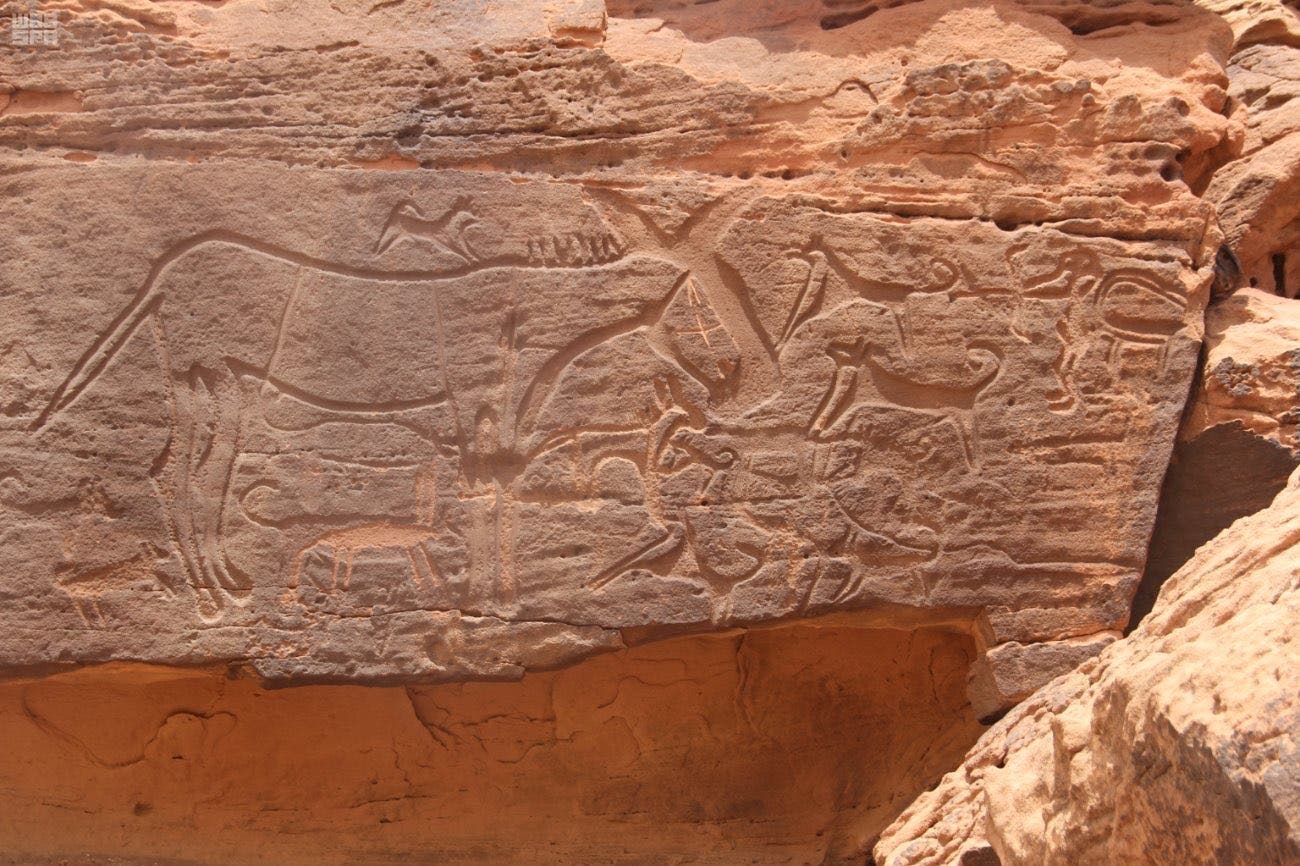 The site is considered one of the remote sites that is difficult to get to considering the rugged terrain and the presence of more than 12 volcanic craters around it.