Abdullah Al Jumah: Saudi traveler on visiting 100 countries before turning 30
Abdullah Al Jumah was sitting at his high-paying legal job at a Saudi government office where he was making three times more money than that of his peers.
Having just graduated from Harvard, he had a career that was was prestigious, not too demanding and which gave him great experience and exposure. He was happy and satisfied, and he felt something was missing.
A trip to a bookstore one day in search for a legal book resulted in him leaving the place with a world atlas. Following this, Al Jumah left his career as a legal advisor behind to pursue his passion for travel.
Three years later, he'd go on to publish a book on his travels, have several of his own television shows, named one of the 100 Most Powerful Arabs Under 40 and gain a following on social media with more than a million followers and counting.
Al Arabiya English sat down with the Saudi travel writer to learn what started his journey, what he aims to achieve and what's left for someone who might have just seen it all before even turning 30.
Al Arabiya English: Who is Abdullah Al Jumah in three words? The wider Arab world knows you very well but for many of our foreign readers interested in Saudi Arabia and the Gulf, someone like you might be alien to them… so help us explain who you are to them.
Abdullah Al Jumah: A Saudi travel writer.
Al Arabiya English: What's the main goal or motivation that drives you in all the work you do? Who does it benefit the most?
Abdullah Al Jumah: I find joy and a sense of enrichment in new experiences that travel allows. I know that sounds cliché, but I see life as an opportunity to fulfill one's dreams and desires. People tell me all the time that I encourage them to travel by my writings, but what I actually do is encouraging them to pursue their own goals and find their motivations.
To me, it happened to be traveling and writing. I would wake up to my diving class in Cuba earlier than waking up for a work meeting. I would find the spring rolls I did in a cooking class in Vietnam more delicious than a full meal in a fine dining restaurant back home. Having a conversation about baby elephants with a villager in Malawi would seem more interesting to me than exchanging courtesies at a social event.
Al Arabiya English: Saudi men, especially young men, have been misperceived in some quarters not just in the wider world but in the Arab region as well. A big part of that some would say was the lack of exposure, especially in the media. Are you self-aware of such notions every time you go live on snapchat/Instagram or edit your television shows?
Abdullah Al Jumah: I don't agree with that at the global level, but I understand that young Saudis might be perceived negatively in some parts of the Arab region. To me, the blame goes not to these young people who practically behave in no different way than any other youth group, but to those who perceived them as "different" and expect them to be of a certain image owing to their country's religious and geopolitical status.
From my own experience, Saudis are fun, dynamic and love to enjoy life and I see evidence of that every day through my hundreds of thousands of followers on social media.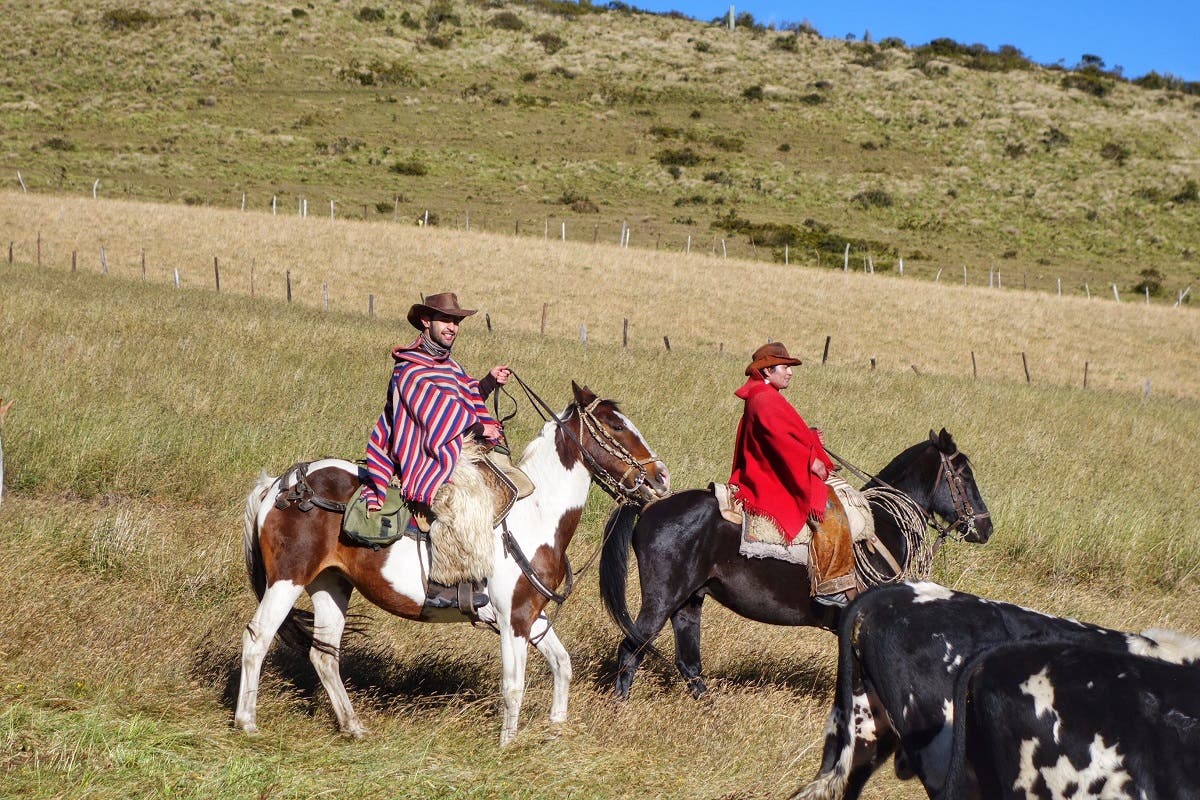 Al Arabiya English: You spent years invested in your law education at Harvard. Was there a point after graduation when you had an epiphany about what you would like to take up as a career?
Abdullah Al Jumah: I believe only a few in our world today are lucky enough to find their real passion, and dedicate their lives to it. Some do know, but they don't have the courage to pursue it. It's just too risky. Who would leave a secured job to pursue an uncertain career in music, or to dream to take a year off sailing around the world when you they have three kids to take care of?
For me I studied law for long years in Saudi Arabia, the UK and the States. I wanted, and I still want, to be a legal scholar. One important thing I learned at Harvard that doesn't mean I should narrow my interests and neglect my passion. One day my supervisor called me to discuss the modules I registered for. "Law, law, law…too serious Abdullah!" she said. "I'm sure other things in life interest you!". I agreed with her and decided to drop some law classes and sign up for Spanish, international relations and other not "too serious" classes.
The defining moment where I had to choose between my legal career and passion of writing and travelling came a couple of years later. I was working as legal advisor at a high office in the government.
Prestigious, not too demanding, great experience and exposure, and I was making money triple that of my peers. I was in fact happy and satisfied. But I felt something was missing. One day I went to a bookstore to buy a legal book to help me in understanding a case I was dealing with. When the cashier handed me the invoice and the bag full of books, I suddenly realized I didn't buy that book. I didn't even look for it! Instead, I got some novels and the latest edition of the world atlas, like what I have been buying since I was a kid. I laughed and felt relieved. I felt that what was missing in my life: fulling my true passion. I didn't go back upstairs to get the book, instead I decided to hand my resignation the following day.
Al Arabiya English: Do you remember your very first travel when you felt it would become a passion? Where was that moment?
Abdullah Al Jumah: It was in Prague, Czech Republic, almost 10 years ago. I didn't choose the destination, my wallet did. Some friends wanted to go to Paris, but I couldn't afford it as I was a student living on government grants at the time. Also, I wanted to write about my trip. So many authors wrote about Paris, but I had never seen something written on Eastern Europe.
Other friends weren't fond of the idea of staying in hostels, I told them the same actually, but I realized that I had only two options: either I travel on a shoestring or stay home. I chose the former. I packed my backpack and notebook and I traveled alone.
I remember entering my hostel room in Prague. I felt scared, 12 beds to choose from and a few backpackers chilling in a late summer afternoon. They greeted me and asked me where I was from. It took me only a few minutes to learn the most single important lesson of solo travelling: traveling alone doesn't mean spending your time alone!
I was just starting to knit the net of my wonderful friends from all over the world I gladly met during my travels. My initial fear was quickly vanishing to great conversations over coffee, quiz nights, local meet-ups, free walking tours and last-minute unplanned trips with new friends!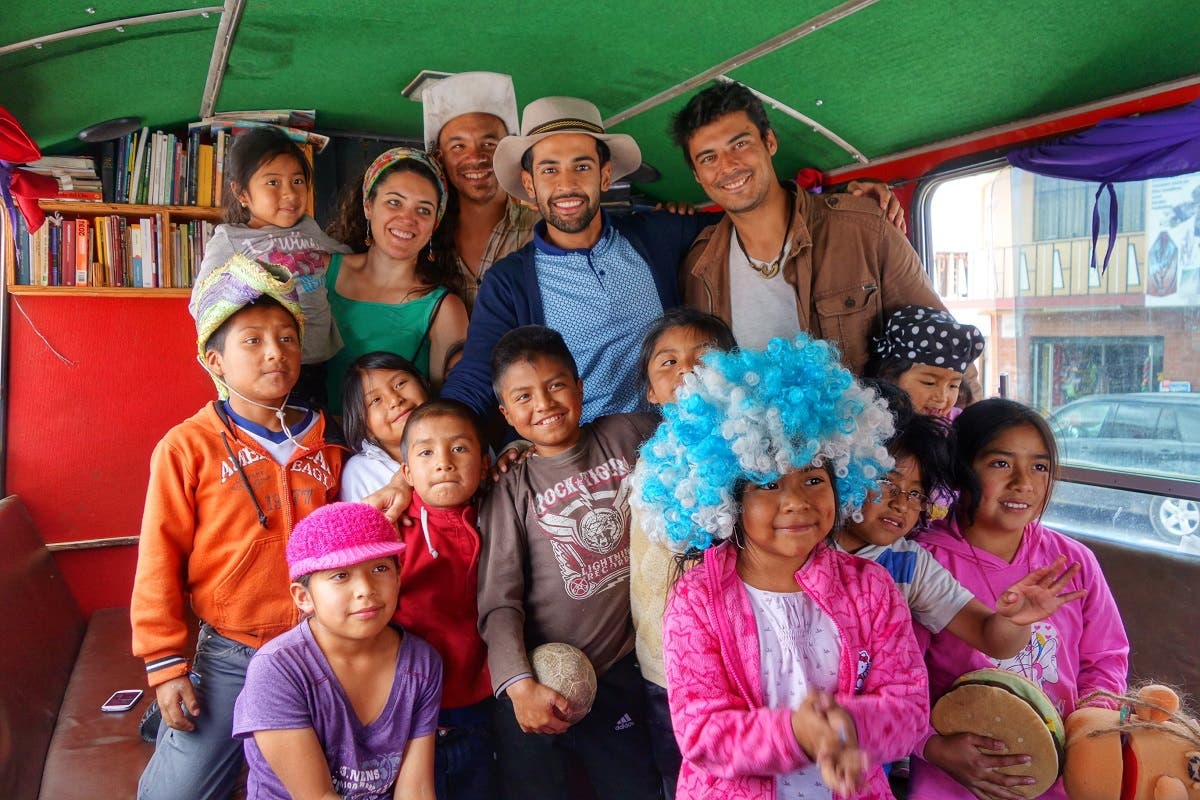 Al Arabiya English: You've travelled to over 100 countries so far, but is there are still some on your wish list? Is there one country or city you'd gladly go back again?
Abdullah Al Jumah: Travelling to 100 countries per se wasn't a goal itself. In fact, I casually realized it while playing a game with fellow travelers in Zimbabwe. We had to count how many countries we have been too, and I came on top of the list!
Hundred countries might seem like a big number, but to me the world is not divided by its political borders. Rather, I look at it more of as regions. I have been to Russia, but not to Siberia. I loved Atacama Desert in Chile, but I wish I could go to Torres del Paine, south of the country. How many regions are in the world? I don't know. But I will gladly continue discovering them.
I have something for Latin America, I've been there several times and briefly lived there to learn Spanish. It's the place I'm willing to keep visiting and rediscovering. I think cultural disconnection, if we can call it that, between our Arab culture and the Latin one made it somehow mysterious to my curious mind. We grew up watching American movies, taking holidays in Europe (or dreaming of doing so!) and using Asian products. Latin America? Not enough information, besides football and gorgeous ladies!
When I first stood in the continent I didn't realize that I was venturing into a new world full of culture, history, natural beauty, food and everything great about life. The incidents, encounters and self-exploration I had and experienced while I was there contributed greatly to how I see myself and the world now. I left the shores of this amazing place almost a completely different person.
My long backpacking trip throughout Latin America is the subject of my upcoming book that's due to be released early next year.
Al Arabiya English: Out of all the cultures you've seen, which one would you say you connected with the most as a Saudi?
Abdullah Al Jumah: This is a good question, but I am afraid I'm no longer be able to answer it! I would be able to years ago when I started travelling. But throughout years of constant traveling and exposing myself to different cultures and ideas, I'm no longer carrying a certain identity I can easily compare to other cultures, let alone connecting to them as a result of it. Sometimes I feel more Saudi when I'm in a foreign country, while I feel like a stranger while in Saudi Arabia.
That doesn't mean in any way I'm less Saudi than other fellow Saudis. It's merely a reflection of how I perceive my inner identity as a human being.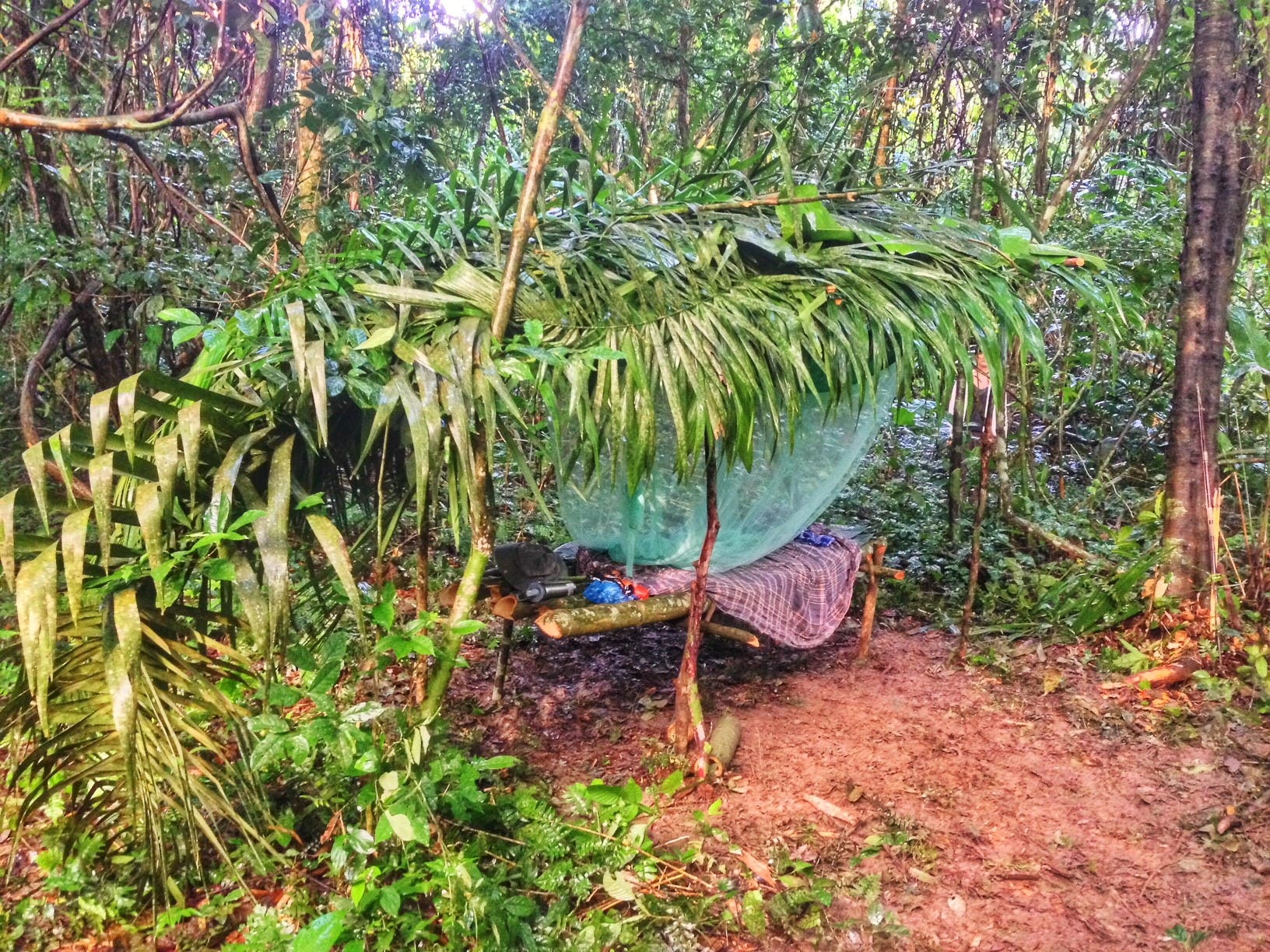 Al Arabiya English: The West (especially those from the UK or America) are used to the idea of backpacking and taking gap years to spend volunteering or exploring abroad. With a lot of Arabs, especially those of us in the Gulf, that idea is still seen like a taboo or waste of time. Would you encourage that thought and why?
Abdullah Al Jumah: I think it's more a lack of awareness of this style of traveling that make young Arabs opt not to go for it. "But are not these hostels dangerous?" "I heard there's no private showers!" "I would feel awkward praying in a small room full of strangers!" that's the kind of reactions I used to hear when sharing my backpacking experiences. Frankly, I was thinking the same before experiencing it myself and realizing it is the most rewarding traveling style in existence!
I've always encouraged young Arabs to take this path, be it in my books, TV shows and social media. My book "Tales of a Saudi in Europe", which is a memoir of my backpacking journeys in Europe, sold hundreds of thousands of copies and became the best-selling book in Saudi Arabia and the Gulf countries in 2013. I'm proud to say the book has encouraged waves of young Arabs to embark on their first backpacking trips, and my email is full of letters from those young travelers who contacted me while enjoying their new experiences.
There's also a cultural element. Many Arabs, especially in the Gulf, associate traveling with comfort and luxury, that's why many see that backpacking is rather a tiring style, hence it's not even an option. Fortunately, thousands and thousands are changing this image every year!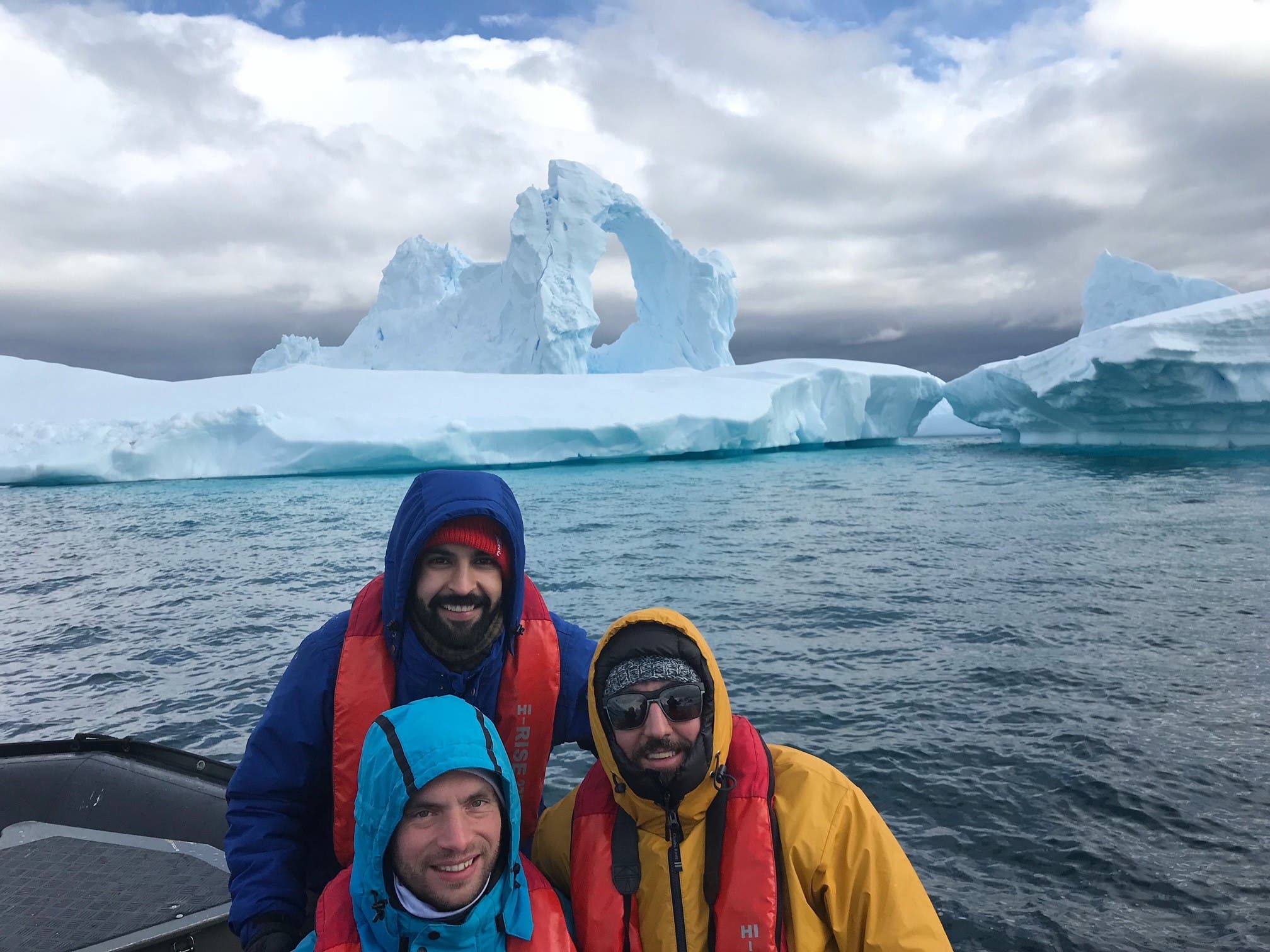 Al Arabiya English: How has the world opened up to someone with their notions and perception of Saudi people being very conservative and what was the most important single lesson learned from all these travels?
Abdullah Al Jumah: Contrary to what I had thought before starting my travels, being a Saudi actually helped me make friends on the road. It was a conversation opener. Many have never met a Saudi before, and I was their chance to clarify all of the information they read in the news. I was happy to do so, and I found people almost always respectful and understanding. I believe the world is welcoming to anyone of open mind and daring heart.
What I learned is people, despite their apparent differences, are inherently the same! I lived in modern cities of millions of people, slept in the huts of a local tribe in the Amazon jungle, talked to Buddhist monks in Nepal, they all want the same thing: to be happy!
Al Arabiya English: You once received a surprise call from King Salman while on a train during one of your trips. Can you divulge a little about what you two spoke about and how you reacted to the call?
Abdullah Al Jumah: It's one of the most memorable moments of my life. I was lying down reading a book in my bunk bed on a night train between Amsterdam and Copenhagen. My phone rang with an unknown number. I hesitated to answer at the beginning but eventfully I did. The person from the other side told me that King Salman, then Prince, wants to speak to me.
I jumped from the surprise and closed the compartment's door, I had no idea why he wanted to speak to me, as I had never met him in person before! I even thought this was some kind of a joke! His voice came clear greeting me and telling me that he was reading my first book "Greats Without Schools" and found it very interesting. He was happy to know that the writer was a young Saudi author (I was 19 when I wrote it) and invited me to his office to see him in person, which I did upon returning to Riyadh.
He honored me with a private meeting and told me how proud he was of me. Words cannot describe how I felt honored by his call and invitation. Besides, he's the King, he's also an intellectual and avid reader and meeting and talking to him about my books in person was a tremendous privilege!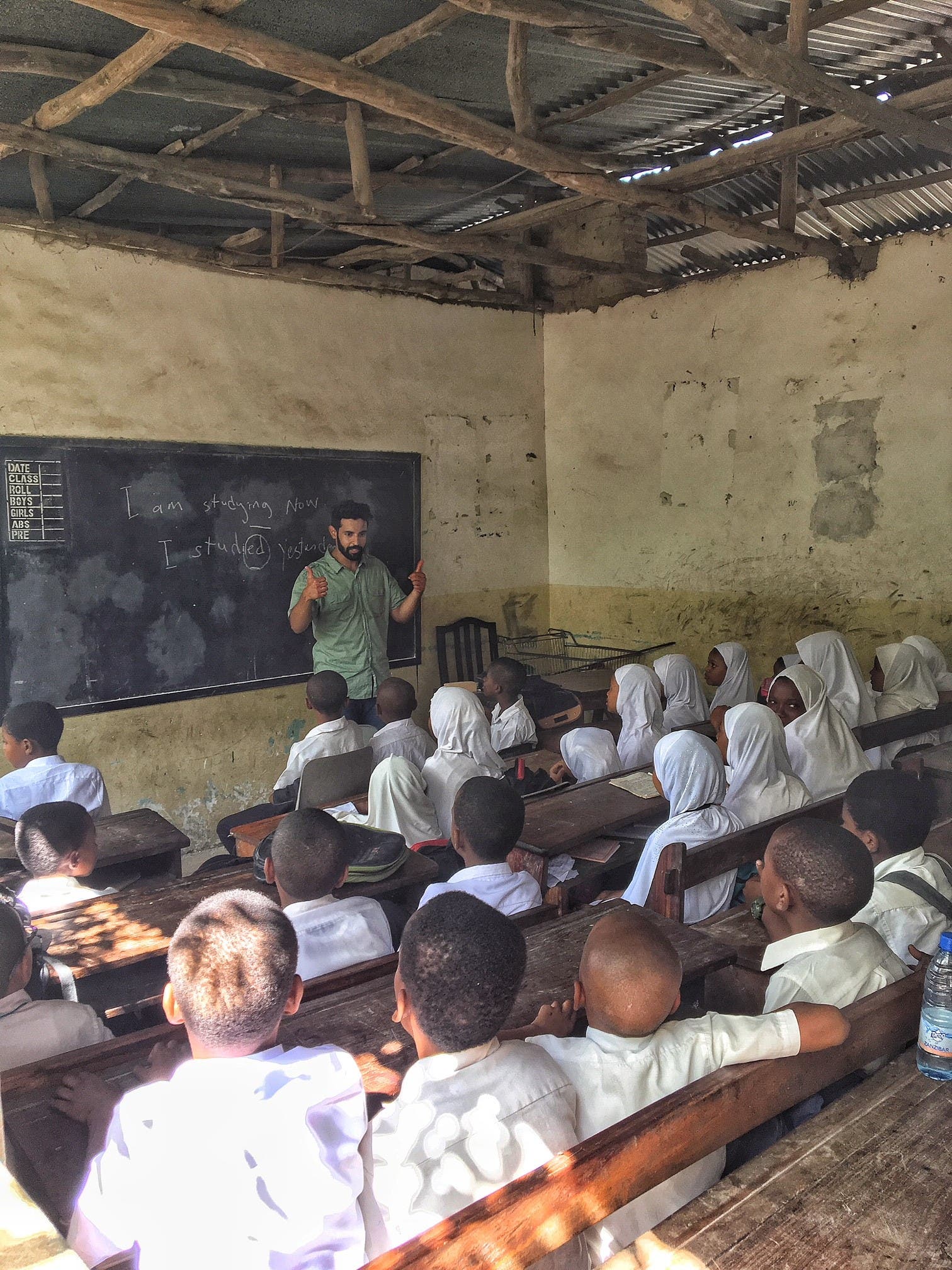 Al Arabiya English: You've said that loneliness is one of the worst things about travelling… has that gotten easier as you've gotten older with more experience and how do you tackle that?
Abdullah Al Jumah: Loneliness not in a sense of being alone or doing things only by yourself while on the road. Rather in a sense of not finding someone to joke with, to tell them some gossiping or even to release your grief. Making good friends with whom you can share all that is not easy, and travelling makes it even harder for me.
Al Arabiya English: Your show on MBC Action with Luay al-Sharif takes you close to home and shows your home country to the rest of world. Would you ever consider doing a show about Saudi Arabia in English for the wider foreign audience?
Abdullah Al Jumah: I am glad you liked the show. Luay and I and the whole team behind the cameras extended our best to show what Saudi Arabia has to offer. I was myself astonished by the beautiful valleys of Jazan, crystal clear waters of Um Lujj islands, and ancient history of magnificent Madaan Saleh! Saudi Arabia has great potential for tourism, and I'm glad the government is taking steps to develop the industry and open the country to international tourists. I am currently considering projects that aims to introduce the Saudi wonders to the world!