Christianity may have been the most prominent faith in the United States but what people do not realize is that Islam has also been part of the country's history, especially in New York city.
After the 9/11 attacks, Muslim residents in the United States were accused of terrorism, which led to hate crimes and harassment, either verbal or via threats targeting their religion.
The incident caused the New York Police department to perform intense surveillance on Muslim residents and this is how Islam lost its face in the city.
PHOTOS: Solemn messages on New York's 32nd annual Muslim Day Parade
Since New York is one of the largest ethnically divided cities, it has always had the longest history of immigration.
Due to the large number of settlers, 800 languages are spoken in the city, also making it the most linguistically diverse city in the world.
Every neighborhood in New York is defined by a certain ethnicity.
'Muslim History Tour'
Katherine Merriman, Ph.D. candidate in Islamic studies at the University of North Carolina at Chapel Hill, told Al Arabiya English that New York city is an incredibly diverse global city and that includes Muslims.
In order to prove this point, Merriman decided to launch a tour in 2014, which she organizes five times a year. She even started a Facebook event page, called Muslim History Tour NYC.
"The response to the tour has been overwhelmingly positive. It attracts people of all ages, of different religions and occupations, bringing together participants who might not otherwise meet," says Merriman.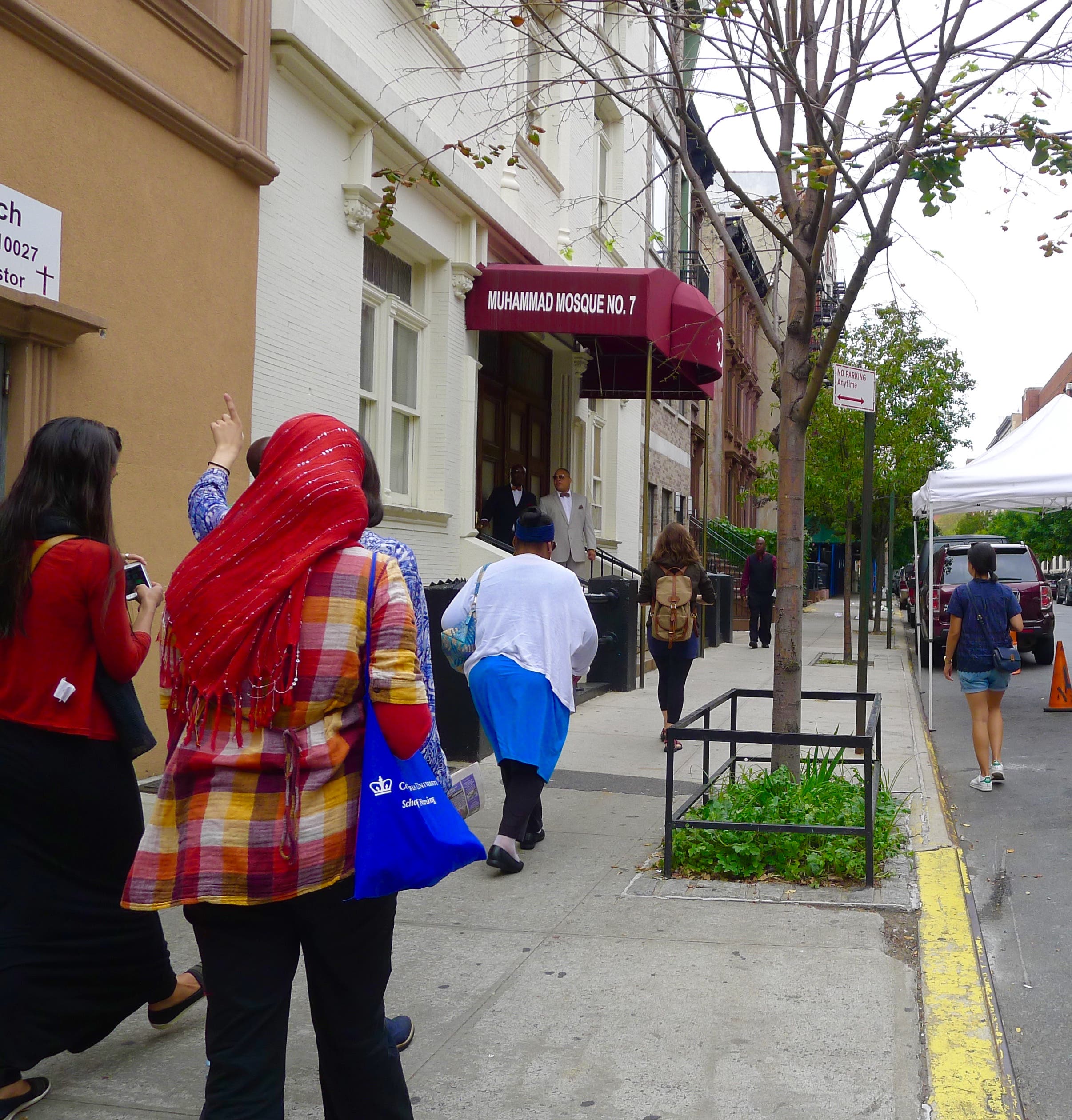 According to her, Muslims tell her that they are excited and feel a sense of pride knowing the breath of different fellow Muslims who have impacted New York city and beyond.
"But the most frequent feedback is the conviction that this history is important and needs greater circulation, to honor these historical communities and push back against xenophobia and racism affecting Muslims and others in the United States," she says.
Usually her explainer starts from the former site of the African National Memorial Bookstore, where a young Malcolm X read about Africa and the Middle East.
This issue triggered Merimam to start a project, which includes doing tours about the history of Muslims in Harlem, New York.
Untold stories
"New Yorkers and tourists love to explore the wealth of culture and history here, but not all stories are shared or preserved equally. Apart from the presence of Malcolm X in the mid-twentieth century, people are not aware of the various ways Muslims have been part of this city from its colonial beginnings in the 1600s," said Merimam.
Merriman was catholic but became curious to learn the background of Islam after the 9/11 attacks.
"There are around 300 mosques across the five boroughs, from Indonesians in Queens to Albanians in Staten Island, with links to the four corners of the globe through immigration, pilgrimage, and educational networks. Over 10 percent of the student population is Muslim, so both Eid holidays are observed by the public school system", she said.
She explains that the first Muslims arrival to New York dates back to the 1600s, as slaves.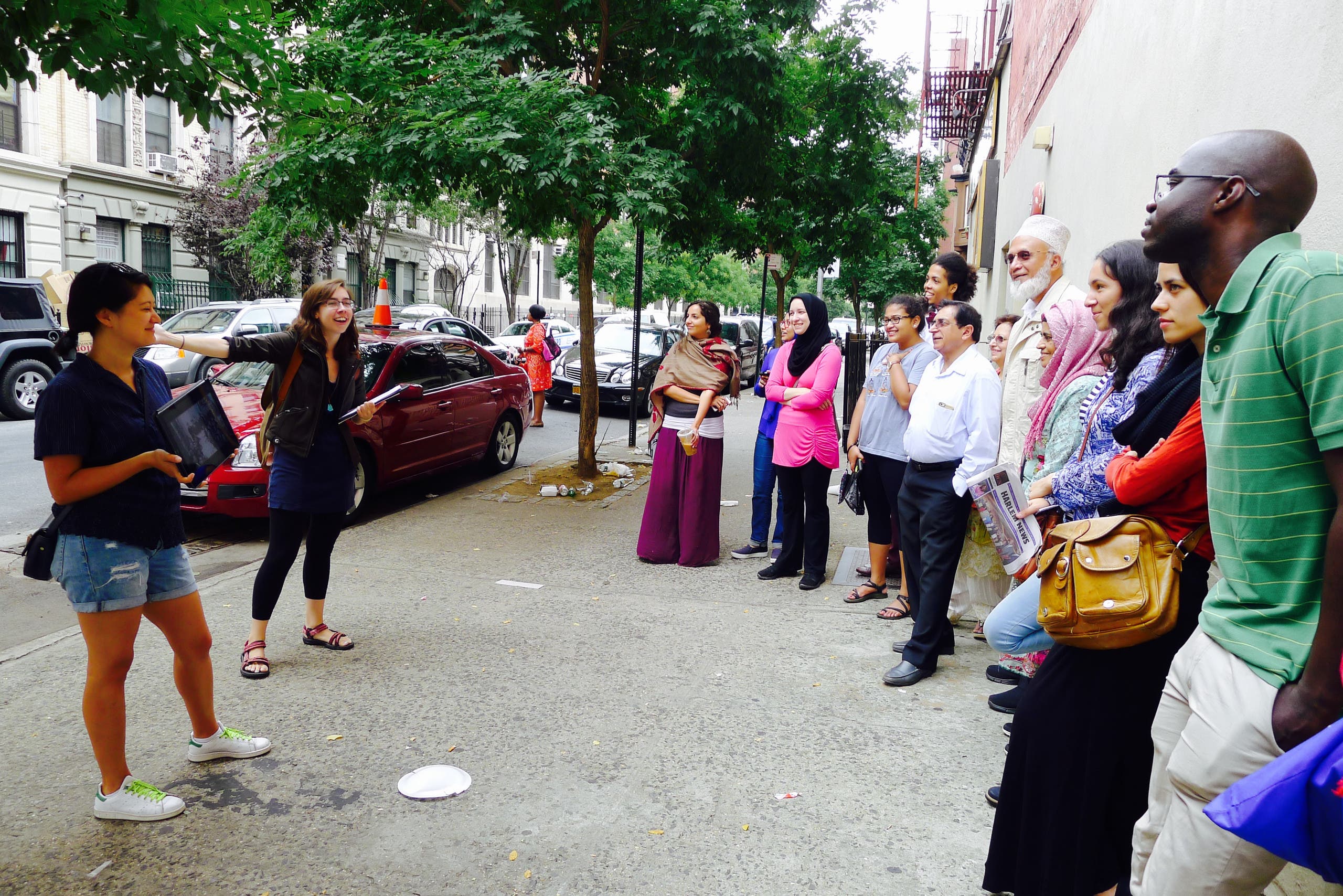 Then the immigrants numbers expanded and according to her website, one of the first registered mosques in New York started in 1907, in Williamsburg, by Muslim Lithuanians, Russians, and Poles."
"Outside of religious life, Muslims are everyday citizens who work as teachers, musicians, judges, and subway conductors – people who make this city run and flourish," says Merriman.
According to her, because of intense religious and racial discrimination, Muslims are also on the front line to fight for the rights of everyone in New York City.
"For example, on February 2, 2017, over one thousand Yemeni convenience stores shut down to protest President Trump's immigration order targeting several Muslim majority countries."
College groups
The tours started when Merriman spoke to a group of college students who are members of the Ismaili branch of Islam. They talk about the 400 years of Muslim history in New York City.
"I created a tour in Harlem for a college student group in 2014, but decided to expand to the public in order to spread this history further than universities. The tour communicates complex ideas about religion and history through storytelling, architecture, music, and photographs – which together bring new eyes to the city streets we walk on daily," said Merriman.
Her aim is to transform what we think about the past and she encourages New Yorkers to respect the various contributions of Muslims on shared issues of labor, immigration, art, and politics today.
Wall Street connection
In addition to the tour in Harlem, a new tour is launching in the Wall Street area this fall to talk about the enslavement period of Dutch and British history, which included African Muslims, the Syrian colony of the early 20th century, South Asian and East African British sailors working in the port.
Several other figures and buildings – including the ubiquitous halal food carts that are now a staple of New York City – are included in this tour. The tour shows the significance of racial issues in the past and the places that prove how the city actually has a wide history in Islam.
To supplement the interactive experience, Merriman is also speaking with library professionals in New York to create a small archive of material and oral history from Muslim communities to be preserved and made accessible to the general public.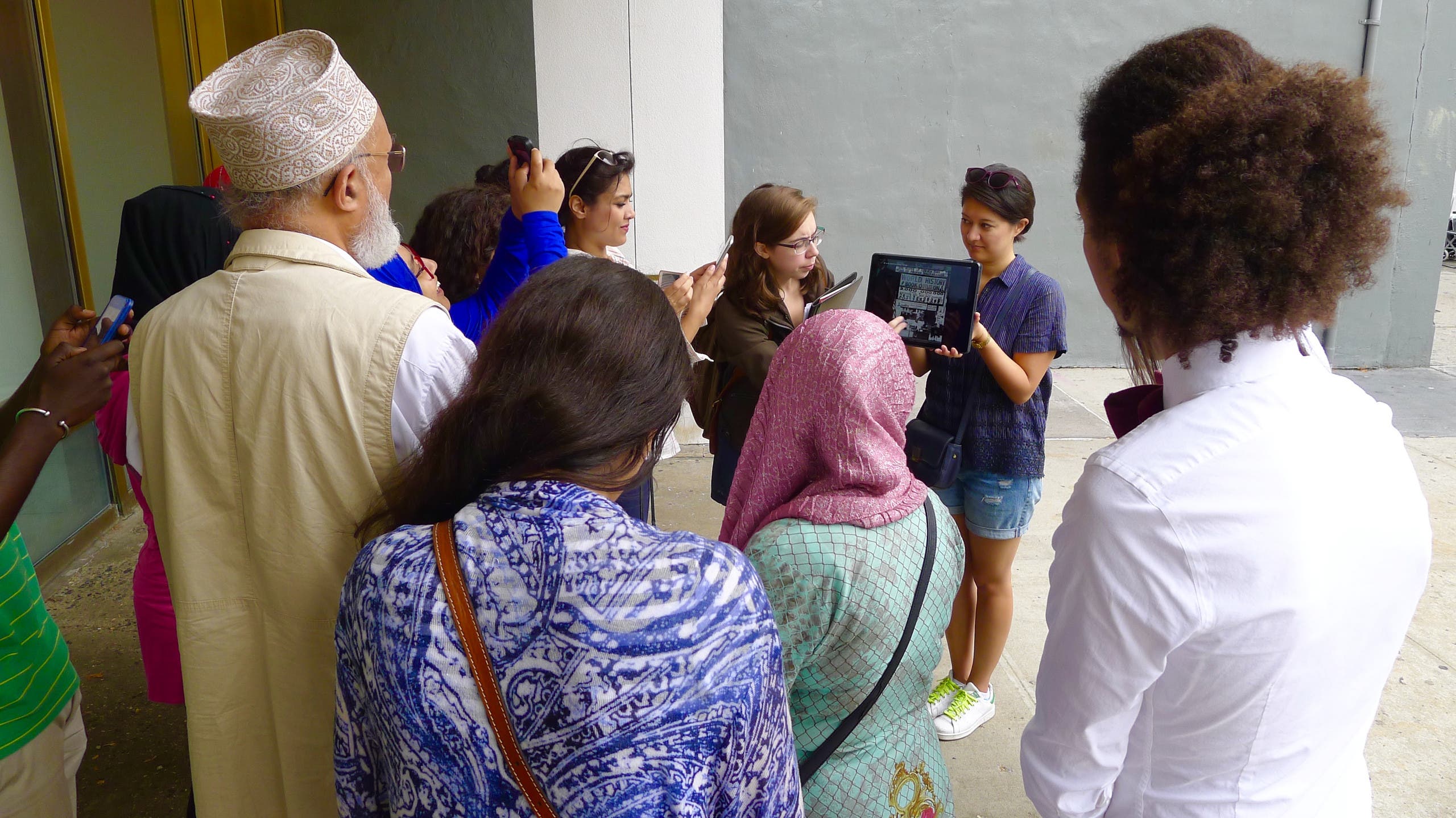 "These materials can be used not only by scholars or shared in library displays now but can be preserved for generations to come too," she says.
Extraordinary efforts of people like Merriman go a long way in addressing stereotypes and presenting the right image of a community that has been part of the country's transformation.